Soon, big brands could advertise on WhatsApp via GIFs, stickers
Soon, big brands could advertise on WhatsApp via GIFs, stickers
Written by
Shubham Sharma
Jul 15, 2019, 05:53 pm
2 min read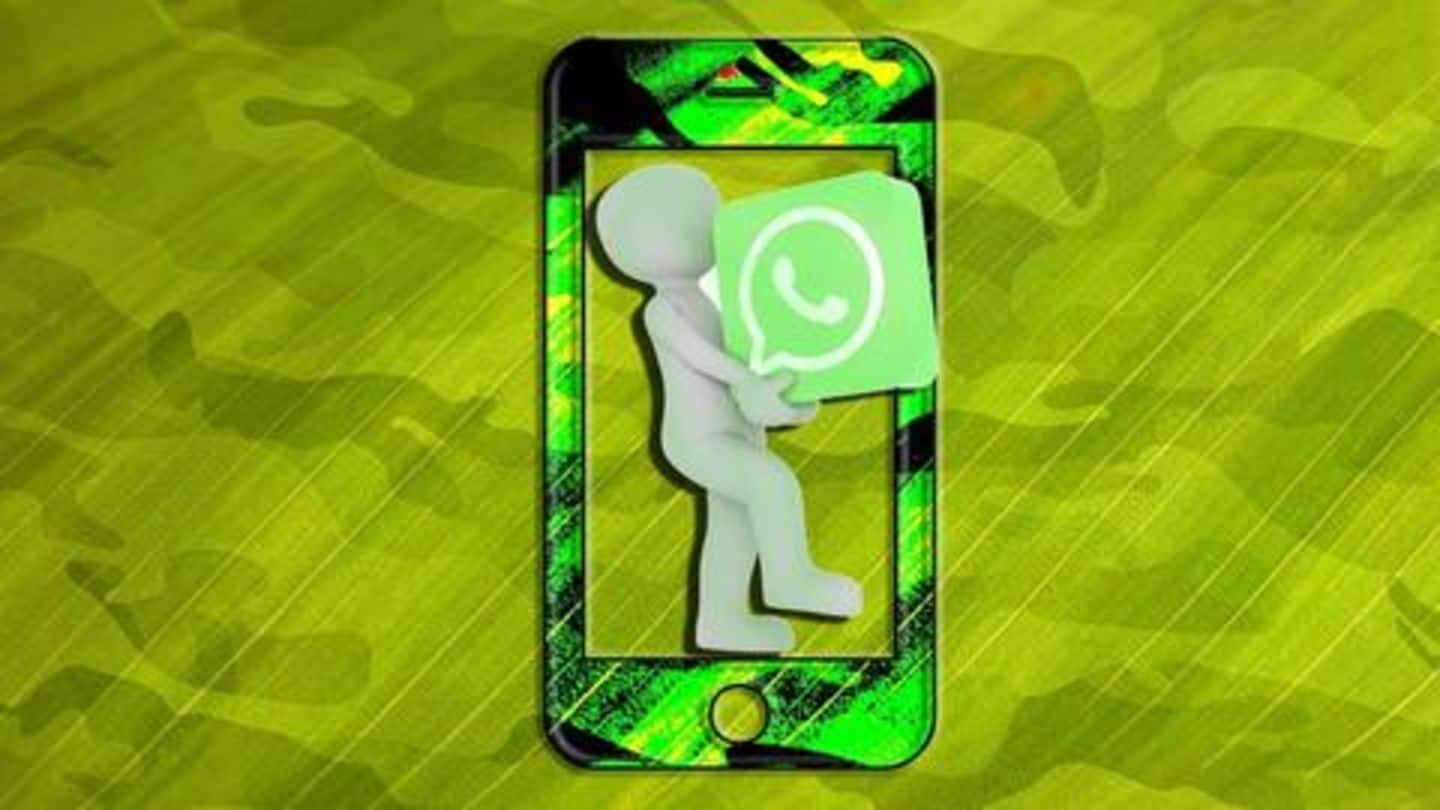 After staying ad-free for years, WhatsApp is finally looking to monetize by showing ads. The company plans to execute the move next year, but big brands have already got a workaround in place to establish their presence on the messaging app. The Economic Times has reported that they plan on using GIFs and stickers to reach WhatsApp users worldwide. Here's all about it.
From Tinder to Zomato, businesses looking at GIF-based adverts
In an app like WhatsApp, GIFs/stickers work as a non-intrusive tool to make conversations engaging. You pick animations of your choice and send them to friends to celebrate festivals or for simple fun. It makes a natural part of the conversation, something that has prompted leading consumer giants Tinder, Zomato, Reebok, and McDonald's to explore ways of advertising via quirky GIFs and stickers.
Branded GIFs to be made available
Though WhatsApp offers a built-in option to choose GIFs and stickers, there is also an option to go for third-party keyboard apps for funnier and more relevant content. Now, the ET report says, this is exactly what big companies are hoping to leverage to take branded GIFs and stickers to people using WhatsApp and make their presence felt.
Some branded GIF campaigns have happened in the past
"It [GIF] adds the right kind of humor to conversations," Sharadh Manian, GM at digital agency SVG Media, told ET, noting that "brands need to leverage this trend" and they already do "two to three campaigns every month on stickers and GIFs" with small budgets.
GIF and sticker apps are on the rise in India
The plan to advertise via GIFs comes just as start-ups offering localized, India-relevant stickers/GIFs continue to grow in the country. There are plenty of players in the arena, including the likes of Bobble, GifsKey, Stickotext, and Xploree. Ankit Prasad, the founder of Bobble, said stickers could make brands a part of daily conversations, which can ultimately improve their positioning.
Currently, brands are experimenting with stickers
Having said that, it remains unclear when companies would launch full-fledged campaigns to advertise through quirky stickers and animations. The ET report says most brands are currently experimenting with this idea by investing a small sum from their budget. Either way, if they go ahead with this plan, it will be interesting to see how they'd promote their own interest without disrupting the conversation.