Now, tour Goa using these eco-friendly bicycles
Now, tour Goa using these eco-friendly bicycles
Feb 19, 2019, 12:10 am
4 min read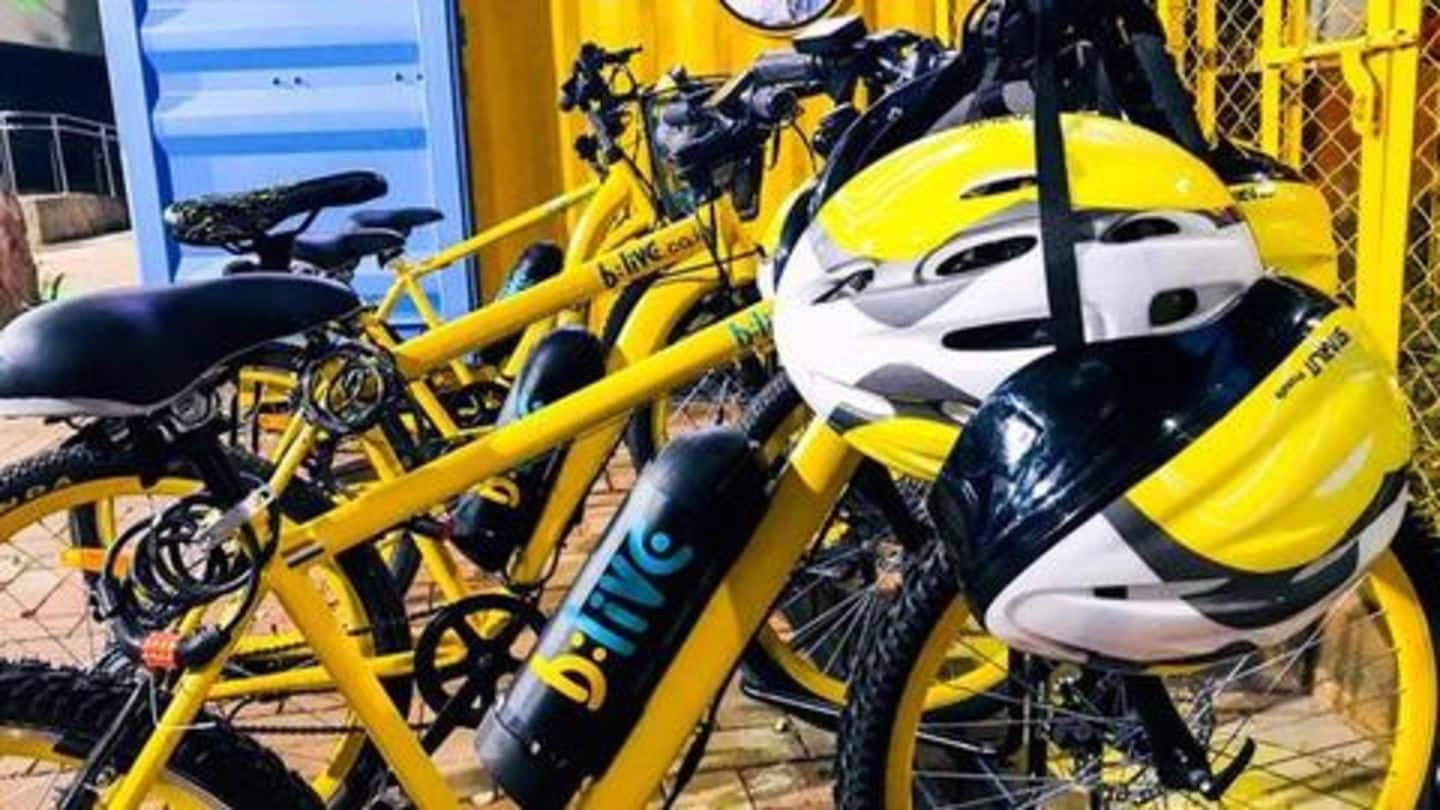 In India, Goa is known to be one of the most preferred places for touring. However, with the rising number of tourists leaving behind huge chunks of garbage and the vehicular congestion increasing the air pollution, Goa seems to be losing the touch. But, this three-month-old environment-friendly venture, B:Live, comes to rescue, as it operates e-vehicular tourism across the state. Here's more.
B:Live signed 20-year contract with Goa government for e-vehicle tourism
The brains behind B:Live, which is India's first e-vehicle based tourism company, are of Samarth Kholkar and Sandeep Mukherjee. The duo has been friends for over a decade and have corporate experience of 15 years. B:Live recently signed a 20-year contract with the Goa government under which they will manage and operate electric vehicle tourism across the coastal state.
Samarth was inspired by the e-vehicles in Europe
Goa-based Samarth felt the state was losing its clean and green status with the growing tourism leading to pollution and congestion. "And that was when the idea of using electric vehicles to explore the unexplored side of Goa came to us," Sandeep told The Better India. Having spent four years in Europe, Sandeep witnessed the positive impact of e-vehicles towards the environment.
Riders need to put minimal effort; e-cycle has motor attached
B:Live currently conducts tours using e-vehicles, i.e., an electric bicycle, at four places in Goa. Sandeep explained that the rider has to put minimal effort as there's a motor that is attached to the cycle, which gets activated as soon as the rider starts pedalling. "Whether it is a climb or a regular stretch, one can really just whizz through it," he said.
Tour guides from the local community accompany the riders
Accompanying the tourists is an experienced tour captain, who can be someone from the local community as he or she is able to give riders the authentic tour of Goa and would also show them some not-so-popular places. "We have astronomers, architects, and local artists, among many others, who are a part of our tour captain pool," Samarth explained.
E-vehicles leave minute carbon footprint; riders are given cloth bags
Coming to the environment-friendly feature, Samarth explained that the vehicles leave behind minimal carbon footprint. Also, the tours begin from e-hubs, which are refurbished, old-shipping containers which will serve a dual purpose of a charging point and storage of the vehicles. The containers are some 10-15 years old. Riders are also given a cloth bag, presumably to prevent using plastics to carry some items.
First-ever customer of B:Live was a Mexican man
Further, Samarth said, "In the island tour, our clients also stop for breakfast at a 150-year-old house and have a traditional spread- all home-cooked. We have integrated all these elements to show the best that Goa has to offer." Notably, the first customer was a Mexican fellow who had visited Goa multiple times and wanted to try B:Live since he first heard about it.
Minimum age limit: 12; Cost: Rs. 2,000-3,000 for 2-3 hours
If you are interested, you can book a tour on B:Live's official website or through the Goa Tourism Development Corporation website. You'll have to choose a package- heritage, culture, island tour, or exploring a church. You need to be at least 12 as the vehicles' speed can go up to 25km/hr. It'll cost you around Rs. 2,000-3,000 for a tour of 2-3 hours.
By 2020, we'll be in at least 6 locations: Samarth
Talking about the future plans, Samarth said they want to spread their wings all across India. "Goa is a test-case for us...We are a pan-India venture and will be taking this concept to other places...To start with, we are looking at Puducherry, Kerala, Rajasthan, Hampi in Karnataka. By the end of 2020, we will be in at least 6 new locations," said Samarth.