Twitter interfered in elections; failed in trust and safety: Musk
Twitter interfered in elections; failed in trust and safety: Musk
Dec 01, 2022, 09:36 am
3 min read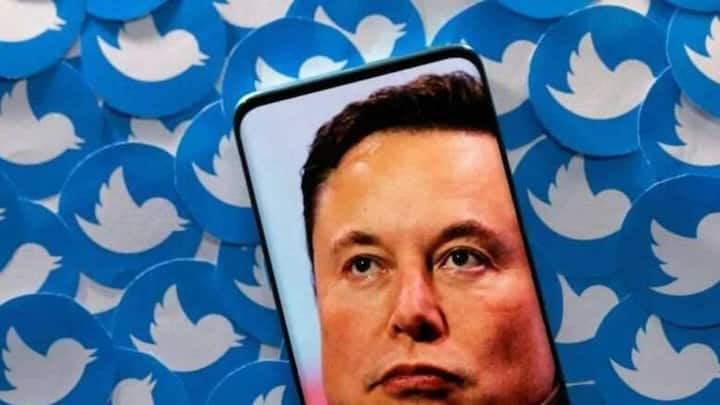 Elon Musk has dropped a proverbial bomb with an admission that Twitter "has interfered in elections" in the past. The new CEO was responding to comments made by Yoel Roth, the microblogging platform's former head of safety and trust. In his first interview since leaving Twitter, Roth accused Musk of running Twitter like a dictator. He also criticized the lack of content moderation.
Why does this story matter?
Twitter has been accused of interference in elections several times in the past but never has any company official admitted to wrongdoing.
However, Musk's admission about the same has brought attention back to the social media site's previous management and how they handled affairs.
Maybe, we'll hear more about how Twitter interfered in elections when he publishes the exposé he promised.
For now, Musk didn't elaborate on Twitter's interference
Twitter's content moderation policy has always been a bone of contention between the company and conservatives, who have accused it of implementing the policy in a one-sided manner. Responding to Roth's comments, Musk said that Twitter failed in public trust and safety for a long time and "has interfered in elections." He, however, did not elaborate on how Twitter interfered in elections.
Twitter failed in public trust & safety: Musk
Exactly. The obvious reality, as long-time users know, is that Twitter has failed in trust & safety for a very long time and has interfered in elections.

Twitter 2.0 will be far more effective, transparent and even-handed.

— Elon Musk (@elonmusk) November 30, 2022
Twitter censored a story about Joe Biden's son: Roth
Roth was responsible for crucial content moderation decisions at Twitter. In his first public appearance since leaving Twitter, Roth told journalist Kara Swisher that the platform is not "safe" under Musk. However, he admitted to Twitter censoring the 'Hunter Biden laptop' story involving Joe Biden's son. Twitter blocked the link to the New York Post story fearing that the news was not true.
EU said that Twitter has to reinforce content moderation
Amid the controversy surrounding Twitter's content moderation in the Musk era, the European Union has fired a warning shot at Twitter. Thierry Breton, EU's internal market commissioner, said that Twitter has a long way to go to adhere to the bloc's newly implemented Digital Services Act (DSA). Breton said that Twitter must implement transparent user policies and significantly reinforce content moderation.
Separately, Musk resolved the misunderstanding with Apple
Ever since taking over Twitter, Musk has been fighting battles on different fronts. The latest addition to the list was Apple after the billionaire claimed that Apple threatened to "withhold" Twitter from the App Store. Now, after a meeting with Apple's CEO Tim Cook, Musk said that it was all a misunderstanding. He said that Apple never considered removing Twitter from the App Store.
Musk met with Tim Cook at Apple's 'beautiful' HQ
Good conversation. Among other things, we resolved the misunderstanding about Twitter potentially being removed from the App Store. Tim was clear that Apple never considered doing so.

— Elon Musk (@elonmusk) November 30, 2022