These Indian stocks are going strong despite global market turmoil
These Indian stocks are going strong despite global market turmoil
Feb 10, 2018, 12:15 am
3 min read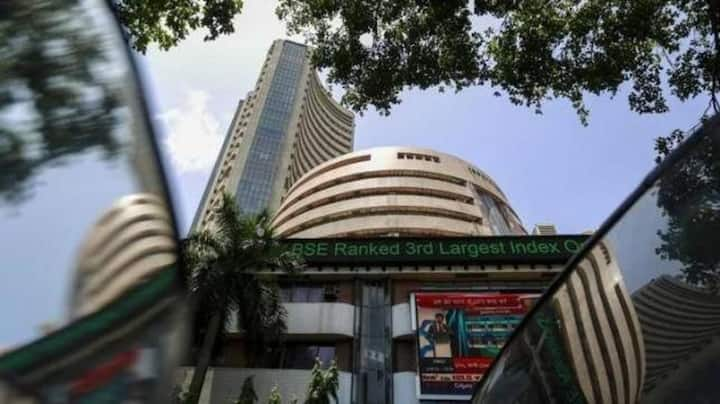 Stock markets around the world plunged earlier this week, suffering losses following a 4.6% drop in US Dow Jones. However, India is still reportedly among the expensive markets. BSE Sensex lost 5% from the record-peaks in January, but its one-year forward price-to-earnings (PE) is 18.12 times, compared to that of MSCI Emerging Markets and MSCI World at 12.25 and 15.8 times, respectively. Here's more.
BSE sector-wise and company-wise one-year forward PEs
The one-year forward PEs of the expensive BSE FMCG, BSE Consumer Discretionary Goods and Services, BSE Capital Goods, and BSE Healthcare are 30.9, 25.5, 24.9 and 22.8 times, respectively. Coming to BSE200 index, the one-year forward PEs of DLF, United Breweries, Indian Hotels Co. Ltd, Info Edge India Ltd, Dish TV India, Biocon, and Bharti Airtel are the expensive stocks, ranging between 50-76.06 times.
What are forward earnings?
Forward earnings are the estimated or forecasted earnings of a company made by the analysts or the firms themselves. They are the projected earnings and reflect the predictions. However, they are not considered very accurate.
Tata Motors, ONGC, HPCL, Reliance Power cheaper
The current valuations of the one-year forward PEs of the BSE Oil and Gas, BSE Energy, and BSE Metal are at 10.8, 11.7 and 11.9 times, respectively, making them the cheapest indices. The valuations of stocks like Tata Motors, Oil & Natural Gas Corp., Oil India, Hindustan Petroleum Corp Ltd., Reliance Power, IDFC, and Vedanta are cheaper with one-year forward PEs at 8-9 times.
RBI warns of inflation risks
Meanwhile, RBI, in its monetary policy review on 7 February, warned of rising inflation risks. It also increased the Consumer Price Index (CPI) inflation forecast for the March-quarter to 5.1% and projected a 5.1-5.6% inflation range in the first half of the upcoming fiscal year.
Difficult to make absolute returns in market
Financial services group JM Financial Institutional Securities Ltd., in its latest report, stated that the RBI's recent monetary policy suggests that inflation risks are rising, which means there would be no relief from yields. It said market valuations "look stretched" and making absolute returns in the market would be difficult. The report added, "The risks of an upgrade to earnings growth appear low."
JM Financial Institutional Securities' report
"One of the numbers we have been following...(is) yield-gap and that is now at its highest since August 2007. Either inflation has to give in or growth has to surprise on the upside for the valuations to be sustained at these levels," said the report.
Quality of earnings growth is poor: Kotak Institutional Equities
Meanwhile, Kotak Institutional Equities stated that assuming no risk to "the quantum of earnings growth" in FY 2019-20, the quality of earnings growth is poor. It noted that the majority of the incremental profits of the Nifty50 index came from sectors like "PSU banks, metals & mining, oil & gas, and utilities, which should logically trade at lower multiples."