Twitter records fourth straight profitable quarter; business is improving
Twitter records fourth straight profitable quarter; business is improving
Written by
Shiladitya Ray
Oct 26, 2018, 03:22 pm
3 min read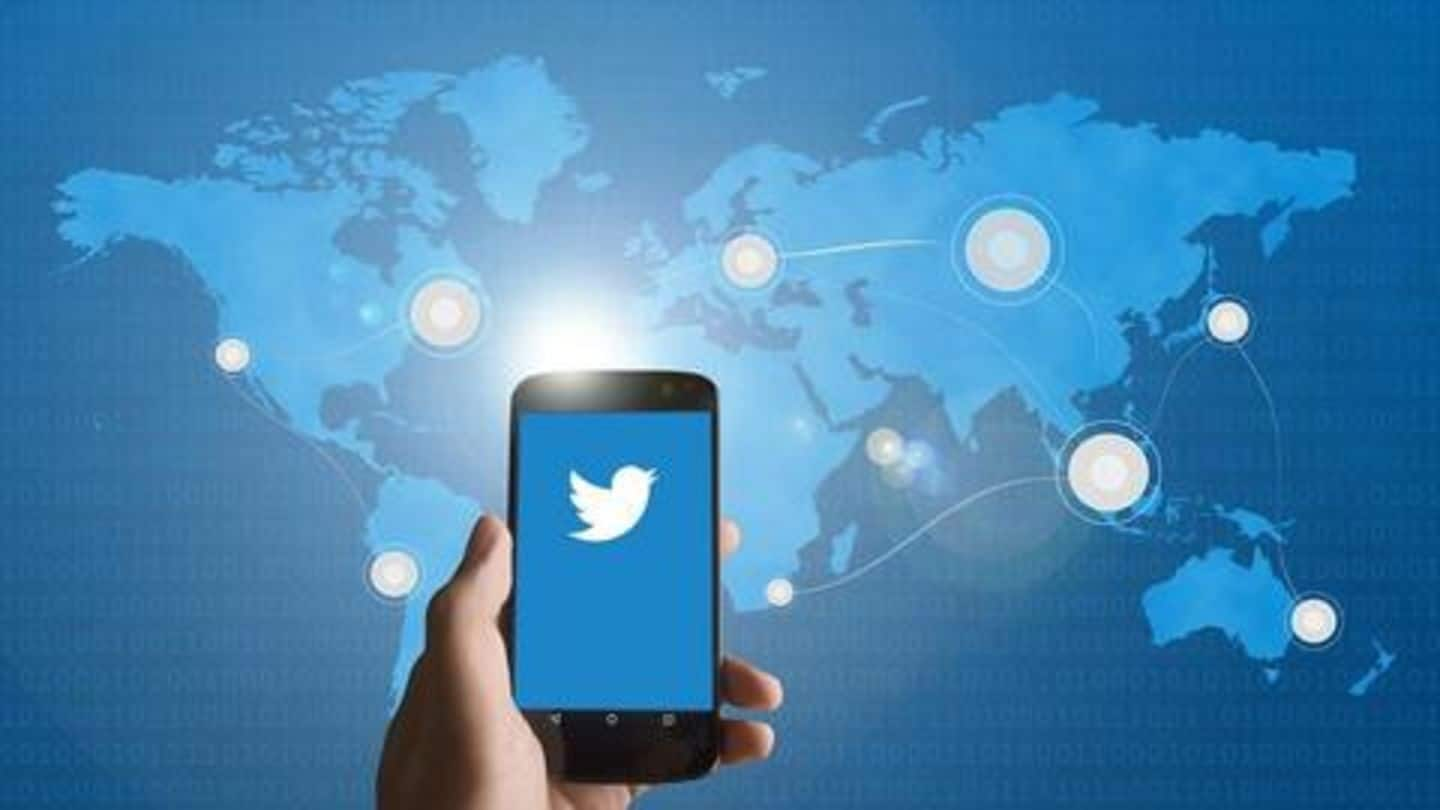 After a decade of losses, it finally seems like Twitter's business is stabilizing. On Thursday, the social media giant reported its fourth straight profitable quarter - a sign that its finances were stabilizing despite recent losses in monthly active users (MAUs). Investors too were impressed, and the report saw Twitter's stock climb 13% in pre-market trading. Here are the details.
Twitter earned its largest-ever quarterly profit in Q3 2018
On Thursday, Twitter announced its earnings for Q3 2018. The company's net income came to $789mn, of which a "one-time release of deferred tax asset valuation allowance" accounted for $683mn. Taking that out, the company's net income for Q3 2018 came to $106mn - its largest quarterly profit ever. If anything, it's a sign that Twitter's somewhat unstable business has started to stabilize.
How Twitter's fortunes have changed in two years
Over the last four quarters i.e. from Q4 2017 to Q3 2018, Twitter recorded consistent profits of $91mn, $61mn, $100mn, and $106mn, respectively, taking its net profit in this period to $358mn. Notably, the profits came despite the social media giant witnessing a significant dip in MAUs. For comparison, in the four quarters prior to this, Twitter had lost a total of $367mn.
In the last two quarters, Twitter lost 10 million MAUs
Over the last two quarters i.e. Q2 and Q3 2018, Twitter lost a total of 10 million monthly active users (MAUs), losing 9 million of those in Q3. However, the company had prepared Wall Street for this decline, saying that its MAUs would come down owing to a crackdown against spamming accounts, and owing to stricter privacy laws enacted by the European Union (EU).
Twitter says it has achieved 'meaningful progress' in removing spam
"We're achieving meaningful progress in our efforts to make Twitter a healthier and valuable everyday service. We're doing a better job detecting and removing spammy and suspicious accounts at sign-up," Twitter CEO Jack Dorsey said, explaining the decline in MAUs.
Despite decline in MAUs, Twitter's DAUs have grown consistently
However, in terms of daily active users (DAUs), Twitter registered a 9% growth over the same quarter last year. While Twitter has not revealed the exact number of users, the social media company's DAUs have shown consistent year-on-year growth for over two years, according to data. Of course, the company has touted this growth as a sign of improvement.
Jack Dorsey is pleased with the consistent results
"This quarter's strong results prove we can prioritize the long-term health of Twitter while growing the number of people who participate in public conversation," added Dorsey, implying that Twitter's business was proceeding according to plan.