US fuel prices hit record highs, still cheaper than India
US fuel prices hit record highs, still cheaper than India
Written by
Manzoor-ul-Hassan
Mar 11, 2022, 09:24 pm
2 min read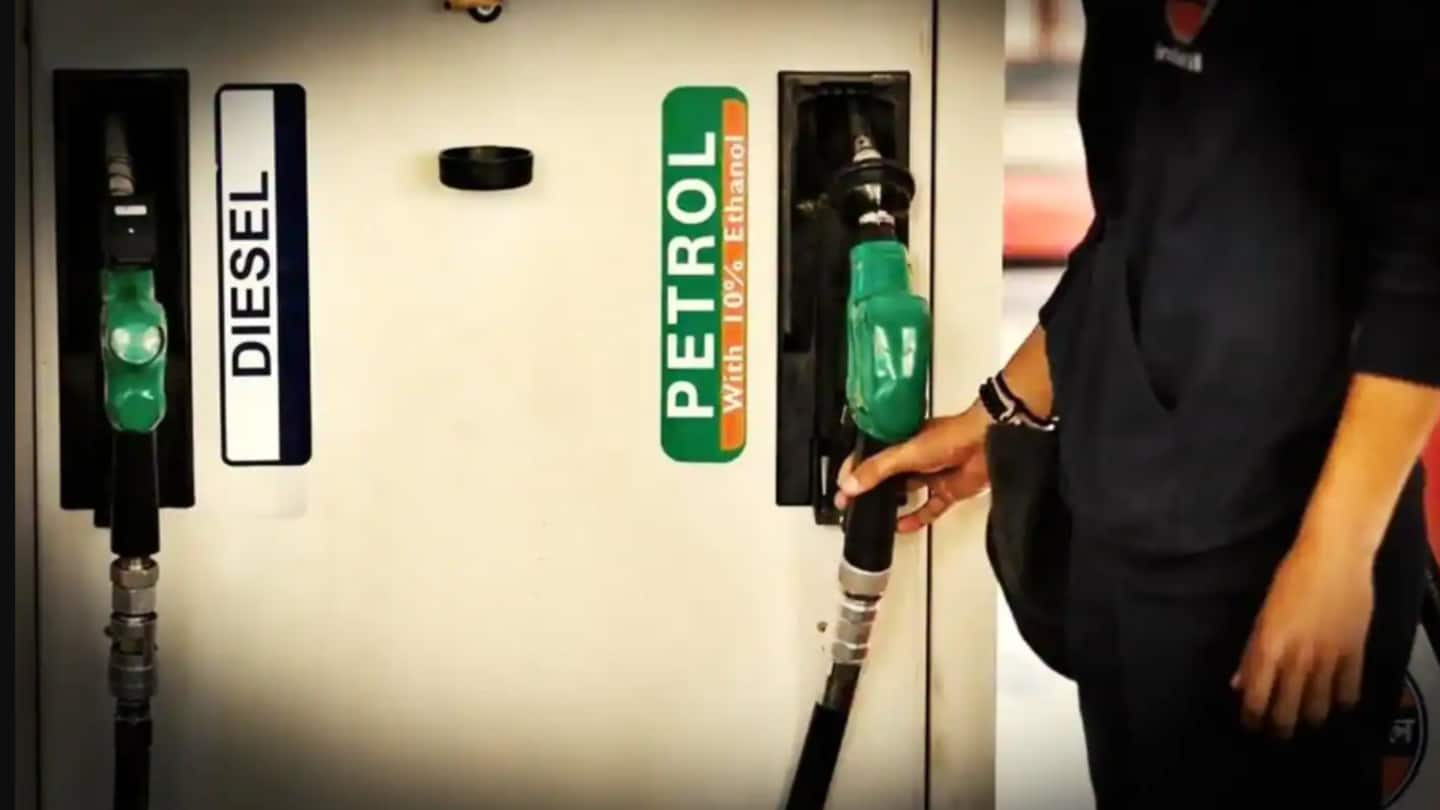 Fuel costs in the United States are at an all-time high, yet they are still far cheaper compared to India. On March 10, the average price of a gallon of petrol (3.785 liters) was $4.31 while diesel is considerably more costly. Fuel prices have risen to the highest level in 14 years in the US this week, breaking the previous record of $4.11.
Why does this story matter?
The US recently announced a ban on imports of oil from Russia over its invasion of Ukraine.
The oil prices have seen a rising trend across the globe on fears of war and economic sanctions against Russia.
Russia is the world's second-biggest oil exporter after Saudi Arabia, as well as the largest natural gas producer which means a further slowdown of the global economy.
What are the current fuel prices in US?
Fuel is sold in gallons and not in liters in the US. A US gallon equals 3.785 liters, while the UK gallon, also known as the Imperial gallon, measures 4.54 liter. So, a liter of petrol in the US, on converting the US gallon into liter and dollars into rupees, costs Rs. 86.97 which is cheaper than the prices in India for months.
How much does fuel cost in India now?
In Delhi, petrol currently costs Rs. 95.41 per liter, while diesel retails at Rs. 86.67 per liter. The price of petrol and diesel in Mumbai, the country's financial capital, has remained steady at Rs. 109.98 per liter and Rs. 94.14 per liter, respectively. In Kolkata and Chennai, petrol costs Rs 104.67/liter and Rs. 101.4/liter, respectively, while diesel costs Rs. 89.79/liter and Rs. 91.43/liter, respectively.
In the US, there are regions where costs are comparable to India, or even higher. California ($5.69), Nevada ($4.87), Hawaii ($4.81), Oregon ($4.72), and Washington ($4.70) are the five expensive markets in the US (per gallon). When converted to liters and rupees, the costs in California are Rs. 114.82; Nevada (Rs. 98.27); Hawaii (Rs. 97.06); Oregon (Rs. 95.25); and Washington (Rs. 94.85).
Impact of the Russia-Ukraine war
According to AAA, the petrol price tracking tool in the US, the average price has risen by $0.70 (as of March 9, 2022) in the 14 days since the Russia-Ukraine war began. The poll done in February, when petrol was $3.53 a gallon, found that two-thirds of Americans thought gas prices were too high. They are plainly upset now that it's over $4.