Gautam Adani becomes world's second richest man, but momentarily: Forbes
Gautam Adani becomes world's second richest man, but momentarily: Forbes
Written by
Priyali Dhingra
Sep 16, 2022, 01:21 pm
2 min read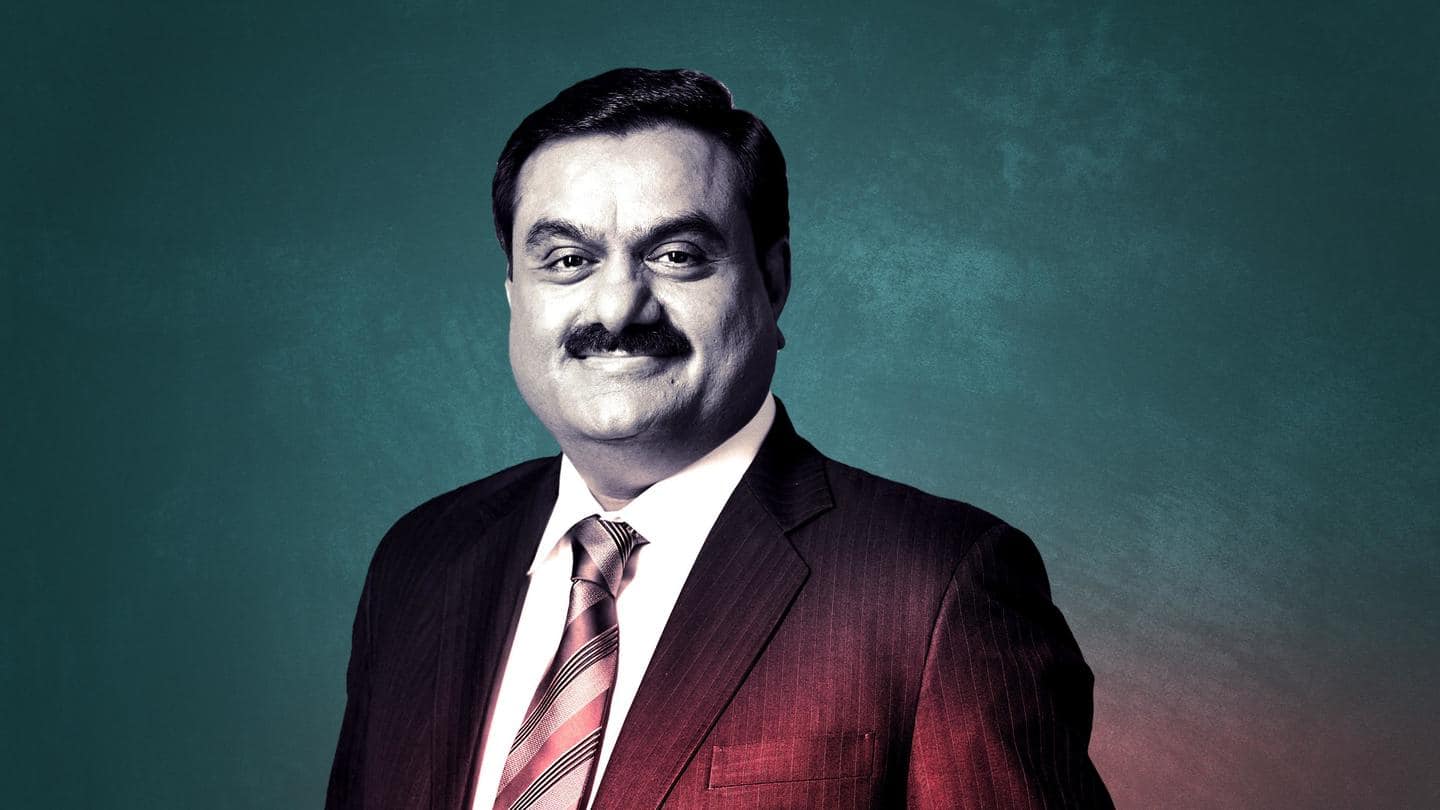 Indian billionaire and the chief of one of the nation's biggest conglomerates Gautam Adani became the world's second richest person on Friday, but momentarily. Real-time data by Forbes revealed that Adani's wealth was briefly $0.2 billion more than Bernard Arnault, the co-founder and chairman of LVMH Moet Hennessy. Adani's net worth stood at $155.4 billion, but he has now returned to the third spot.
Why does this story matter?
In August, Adani became the world's third richest person, and the first Asian to break into the top three of the Bloomberg Billionaires Index. Mukesh Ambani (with a $91.9 billion fortune) and China's Jack Ma failed to do so.
Adani's rise can be attributed to his fast-expanding businesses and rapid diversification, as well as the meteoric rise of the company shares.
Adani had edged past Arnault
Real-time data on Forbes revealed that Adani edged past Arnault and Amazon's Jeff Bezos to become the world's second richest individual briefly on Friday. For a few hours, Arnault's net worth stood at $155.2 billion, and Adani's was listed at $155.4 billion. Adani's worth reportedly rose by $5.2 billion. Tesla and SpaceX CEO Elon Musk holds the first spot with assets worth $273.5 billion.
Regains third spot, now below Arnault again
Adani regained the third spot soon and is currently listed below Arnault. At the time of writing this report, Adani's wealth rose by $2.7 billion and 1.79%, Forbes Billionaires' List said. The infrastructure and commodities giant's net worth stands at $153 billion. Reliance's Ambani is the second Indian in the top 10 list with assets worth $92 billion.
Adani Group's growth over the last few years
The 60-year-old has lately focused on expanding his group's ports-to-power transmission empire and has ventured into a variety of businesses. Adani Group has experienced growth in data centers, cement, media, and more. He recently acquired a 29.18% stake in NDTV, one of the biggest media groups in India. Additionally, his group owns the largest private-sector port and airport operator, coal miner, and city-gas distributor.