India considering buying oil from Russia at discounted prices
India considering buying oil from Russia at discounted prices
Written by
Manzoor-ul-Hassan
Mar 16, 2022, 03:21 pm
3 min read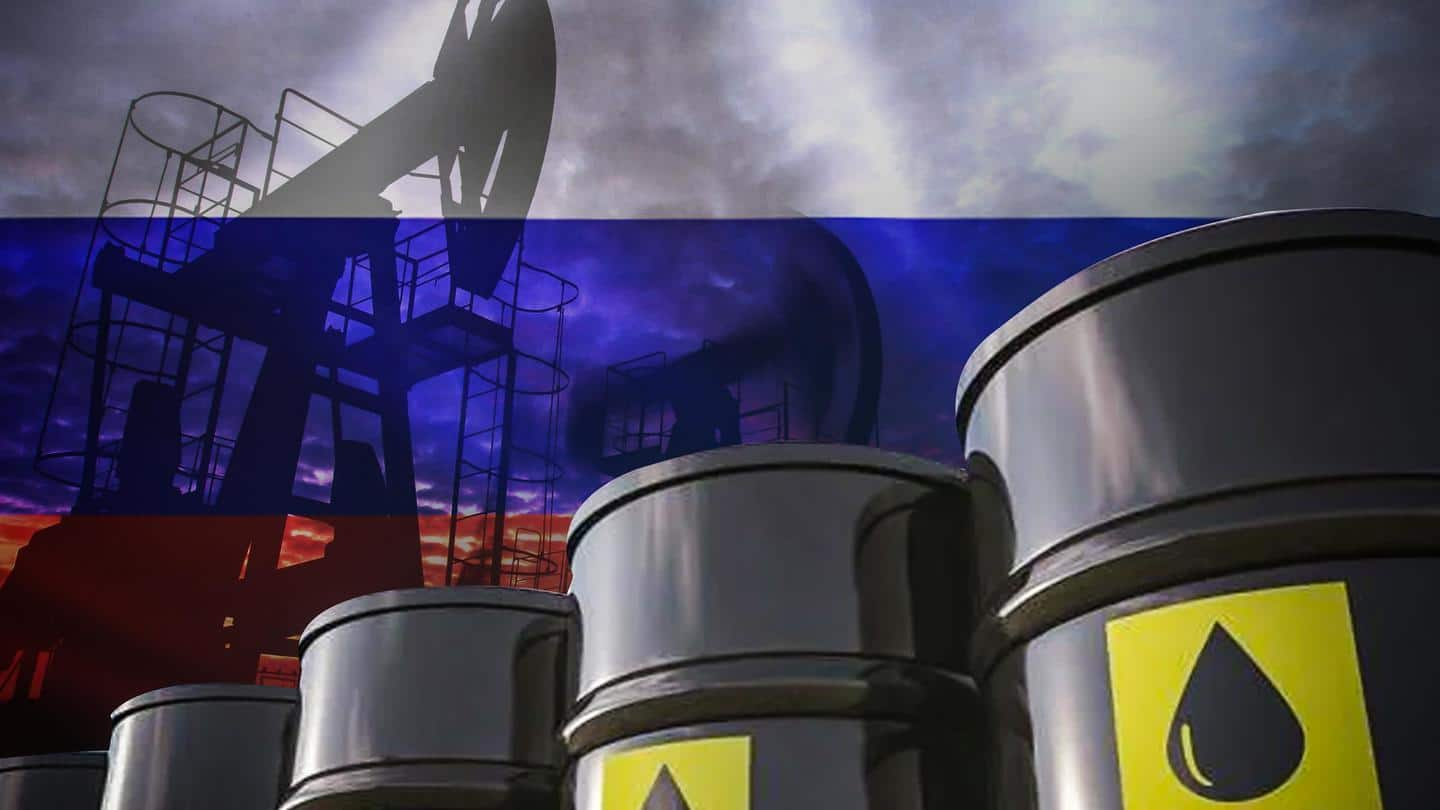 India is mulling to accept a Russian offer to purchase its crude oil and other commodities at discounted prices, Reuters reported. The agreement would help the government lower its increasing energy costs, which have increased by 40% this year. Meanwhile, the White House stated that India's acceptance of Russia's offer would not constitute a violation of sanctions by the United States.
Why does this story matter?
Russia became the most sanctioned country after Iran and North Korea following its invasion of Ukraine.
The conflict has seriously impacted the global economy and affected India as well.
India imports about 2-3% of oil from Russia. However, as the prices climb, the government is trying to acquire additional supplies from the country in order to decrease its mounting energy expense.
India faced with inflation due to high-fuel prices
In India, rising fuel costs have a cascading effect on the general inflationary trend. The Consumer Price Index (CPI), which tracks retail inflation in India, has already exceeded the Reserve Bank of India's target range in January. The rise was attributed to rising commodities costs. According to industry estimates, a 10% increase in crude oil prices contributes about 10 basis points to CPI inflation.
No effect on India's import ability
Some global traders avoided Russian oil to prevent being caught up in sanctions, but an Indian official told Reuters that sanctions will not affect India's ability to buy the fuel. "We will be happy to take that. We have some issues like a tanker, insurance cover, and oil blends to be resolved. Once we have that we will take the discount offer," he added.
Mechanism to trade via Rupee-Rouble
Russia has urged "friendly" countries to preserve economic and investment ties. India has longstanding defense relations with Russia and abstained from a United Nations resolution condemning the Russian invasion of Ukraine, although calling for an end to the violence. According to Reuters, India is in the process to establish a Rupee-Rouble trade mechanism to be used to pay for oil and other items.
White House's green signal to India
The US has shown an understanding of India's stance, telling legislators that New Delhi is heavily reliant on Russian military supplies for national security. The White House stated that India accepting Russia's offer of discounted crude oil would not violate American sanctions. "I don't believe this would violate that (sanctions)," Reuters quoted the White House Press Secretary Jen Psaki as saying.
Video of the press conference in White House
Jen Psaki on if India accepts Russian oil at a reduced costs: "[T]hink about where you want to stand when the history books are written in this moment in time, and support for the Russian leadership is support for an invasion that obviously is having a devastating impact." pic.twitter.com/M8AqWaEjol

— Curtis Houck (@CurtisHouck) March 15, 2022
India to buy raw material for fertilizers
India is also looking for cheaper raw materials for fertilizer from Russia and Belarus, as the cost of its subsidy program has escalated. The current subsidy cost is Rs 1.05 trillion and it's expected to rise at least Rs 200-300 billion in the next fiscal year. "It would help in easing some fiscal concerns," Reuters quoted an Indian official as saying.