India's manufacturing growth down to 15-month low in August: Report
India's manufacturing growth down to 15-month low in August: Report
Written by
Siddhant Pandey
Sep 02, 2019, 04:23 pm
2 min read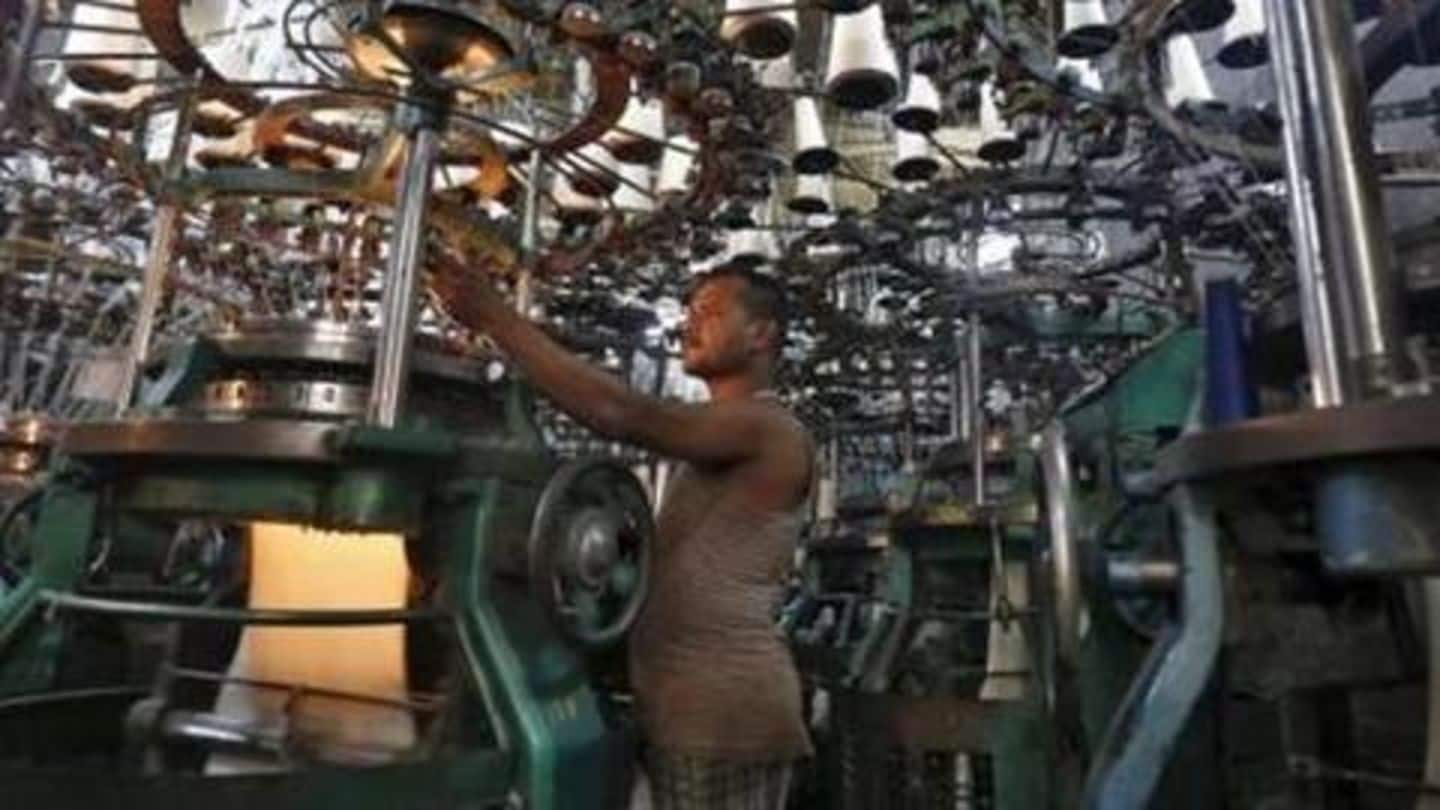 Amid economic slowdown, India also witnessed a dip in manufacturing activity, which reached a 15-month low in August, as demand and output grew at the slowest rate in a year, a private survey reported today. In the April-June financial quarter, the GDP growth rate dropped to 5%, the worst in six years, and manufacturing accounts for 17% of India's GDP.
Purchasing Managers' Index fell to 51.4, lowest in 15 months
According to IHS Markit, a London-based analytics firm, the manufacturing Purchasing Managers' Index (PMI) fell to 51.4 in August from 52.5 in July. The PMI is the weakest since May 2018, however, for the past 25 months, it remained above the 50-mark, which separates economic growth from contraction. Additionally, employment only grew marginally, and was notably lesser than July.
Sales hit 15-month low; led to decline in output growth
Furthermore, sales growth also dipped to a 15-month low. According to the report, subdued sales to both domestic and international clients resulted in a steep decline in output growth, which was the lowest in a year. Some manufacturers also reported cashflow issues and a lack of available finance. Weak sales also prevented manufacturing firms from replacing retirees and voluntary leavers, the report added.
Input costs rose to a nine-month high
Additionally, input costs rose to a nine-month high but remained below its long-run average. Manufacturing firms also lowered input buying to curb their expenses. The fall was the first in 15 months and the fastest since mid-2017, the report stated.
Most PMI indices moved lower, says IHS Markit Principal Economist
Notably, IHS Markit Principal Economist, Pollyanna de Lima, said, "August saw an undesirable combination of slowing economic growth and greater cost inflationary pressures in the Indian manufacturing industry." She added, "Most PMI indices moved lower, including key health-check measures for new orders, output and employment. In the former two cases, rates of expansion were particularly weak when we look at the survey history."
Manufacturing firms expect greater output in the year ahead
Speaking about how the slump could be overcome, de Lima suggested, "Until manufacturers are willing to loosen the purse strings, it's difficult to foresee a meaningful rebound in production growth on the horizon." Manufacturing firms also remained optimistic about seeing a rise in demand and output in the following 12 months. According to the report, this optimistic sentiment also witnessed a 16-month high.