Indian-American Dhivya Suryadevara to take over as General Motors CFO
Indian-American Dhivya Suryadevara to take over as General Motors CFO
Jun 14, 2018, 01:55 pm
2 min read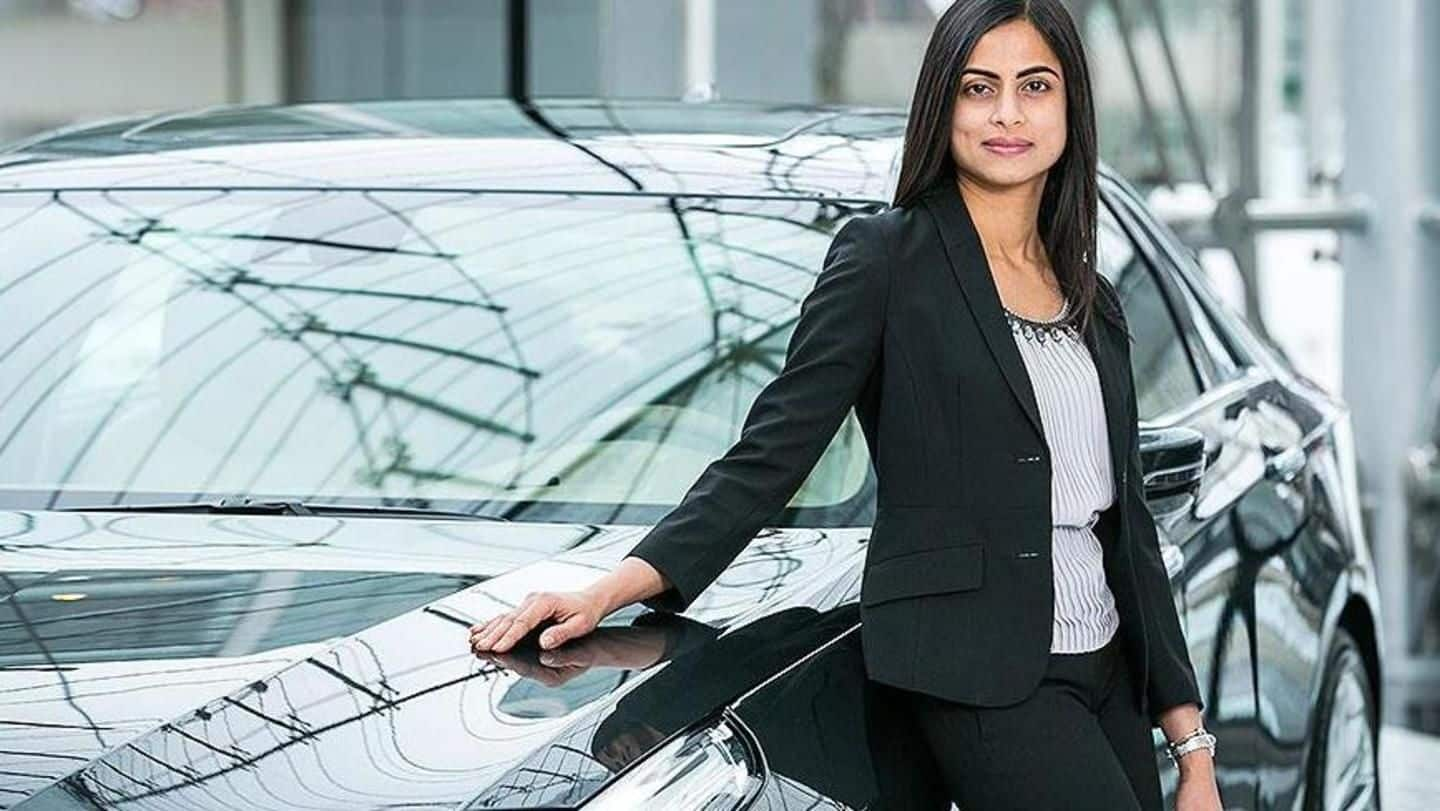 Another person of Indian origin has made their mark on the international platform. Indian-American Dhivya Suryadevara has been named the new Chief Finance Officer (CFO) of General Motors (GM), the US' largest automaker. The current vice-president of corporate finance will replace Chuck Stevens on September 1. The 39-year-old will be the first woman in this position in the auto industry.
A brief profile of Suryadevara
Suryadevara, born in Chennai, did her bachelors and masters in commerce from the University of Madras. At 22, she moved to the US for an MBA from Harvard University. She worked as a chartered financial analyst and accountant with UBS and PricewaterhouseCoopers before joining Detroit-based GM in 2005. Last July, she took over as the vice-president of corporate finance at the company.
Suryadevara recognized for her fast climb up the ladder
At GM, Suryadevara has played key roles in several significant deals, including the acquisition of self-driving vehicle startup Cruise and a $2.25bn investment by SoftBank. Named Automotive News Rising Star (2016) and a Crain's Detroit Business 40-Under-40 winner (2017), she also helped achieve ratings upgrades from all three credit ratings agencies, and renewed GM's $14.5bn revolving credit facility. Her family lives in New York.
Her predecessor is much respected for his contributions too
Suryadevara replaces Stevens, 58, who, like her, was trained at the GM Institute (now Kettering University). He began at its Buick division in 1978. He played a key role in establishing GM's joint venture with SAIC Motor Corp in China, and in the sale of its struggling Opel business to PSA Group. Stevens, who will retire in March'19, will stay on as adviser till then.
Suryadevara reports to Mary Barra, first woman CEO in sector
Suryadevara'll report to CEO Mary Barra, who's been heading GM since 2014. Barra too is the first woman in her position in the sector. "Dhivya's leadership in several key roles throughout our financial operations positions her well to build on (our) strong business results," Barra said. With this, GM joins a short list of S&P 500 companies where women serve as CEO and CFO.
Indian-origin people ruling the global corporate world
Currently, several global giants are led by talented Indian-origin leaders. Sundar Pichai (Google), Satya Nadella (Microsoft), Indra Nooyi (PepsiCo), Ajaypal Singh Banga (MasterCard), Rajeev Suri (Nokia), Shantanu Narayen (Adobe), Francisco D'Souza (Cognizant) and Ivan Menezes (Diageo), all CEOs, are only some of them.