Google CEO Sundar Pichai turns 44
Google CEO Sundar Pichai turns 44
Jul 12, 2016, 08:35 pm
3 min read
Sundar Pichai, the Indian-born CEO of Google, turned 44 today. Pichai has had nothing short of an exceptional life, rising from a humble middle class background to the head of the world's second largest internet company. Pichai is married to his college sweetheart Anjali and is the father of two children. As of today, Sundar Pichai is worth $650 million.
Sundar Pichai's early life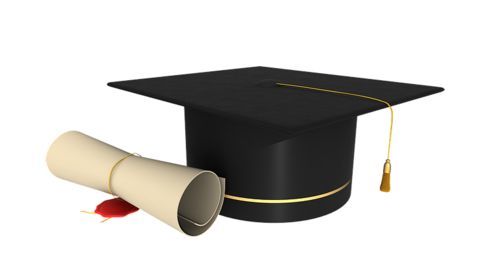 Born in Chennai to electrical engineer Raghunath Pichai and Lakshmi Pichai on 12th July, 1972, Sundar Pichai showed signs of academic brilliance from his school days. Pichai earned his B.Tech in Metallurgical Engineering from IIT Kharagpur. He went on to complete his M.S from Stanford University on a scholarship, and also holds a MBA degree from the Wharton School of the University of Pennsylvania.
Sundar Pichai named a Siebel Scholar
Sundar Pichai was named a Siebel Scholar upon completion of his MBA from the Wharton Business School. Established in 2000, the Siebel Scholar program recognizes 93 top graduates annually from 27 graduate schools of business, computer science, bioengineering and energy science around the world.
The start of Sundar Pichai's career
After completing his MBA in 2002, Pichai joined McKinsey & Company as a management consultant. He then joined Google in 2004 as a "low-key manager" and worked in the small Google toolbar team. Following the success of Google's toolbar, Pichai convinced Larry Page and Sergey Brin to develop Google's own browser, playing a crucial role in the launch of Google Chrome in 2008.
Sundar Pichai climbs the ladder of success
The phenomenal success of Google Chrome, which became the world's most used browser, paved way for the launch of more Chrome products such as the Chrome OS. Consequently, Sundar Pichai was promoted to Vice President of Product Development. Pichai's promotion saw him appearing more frequently at Google presentations and by 2012, Pichai had been promoted to Senior Vice President of Chrome and its apps.
Sundar Pichai becomes Google's CEO
In 2013, Andy Rubin, the creator of Android, was reassigned to Google's robotics division and Sundar Pichai took charge of Android in his stead. By 2014, Pichai was Google's Product Chief. In 2015, Larry Page and Sergey Brin formed Alphabet Inc. to serve as the parent company of Google and its subsidiaries. Subsequently, Pichai was named as Google's CEO on 10th August, 2015.
Pichai becomes highest paid CEO in US
Sundar Pichai received 273,238 Alphabet Inc. shares worth $199 million in February 2016. On top of that, Pichai takes home $50 million annually, making him the highest paid chief executive in the United States of America.