MacKenzie Bezos to get $38bn in world's biggest divorce settlement
MacKenzie Bezos to get $38bn in world's biggest divorce settlement
Written by
Siddhant Pandey
Jul 03, 2019, 05:25 pm
2 min read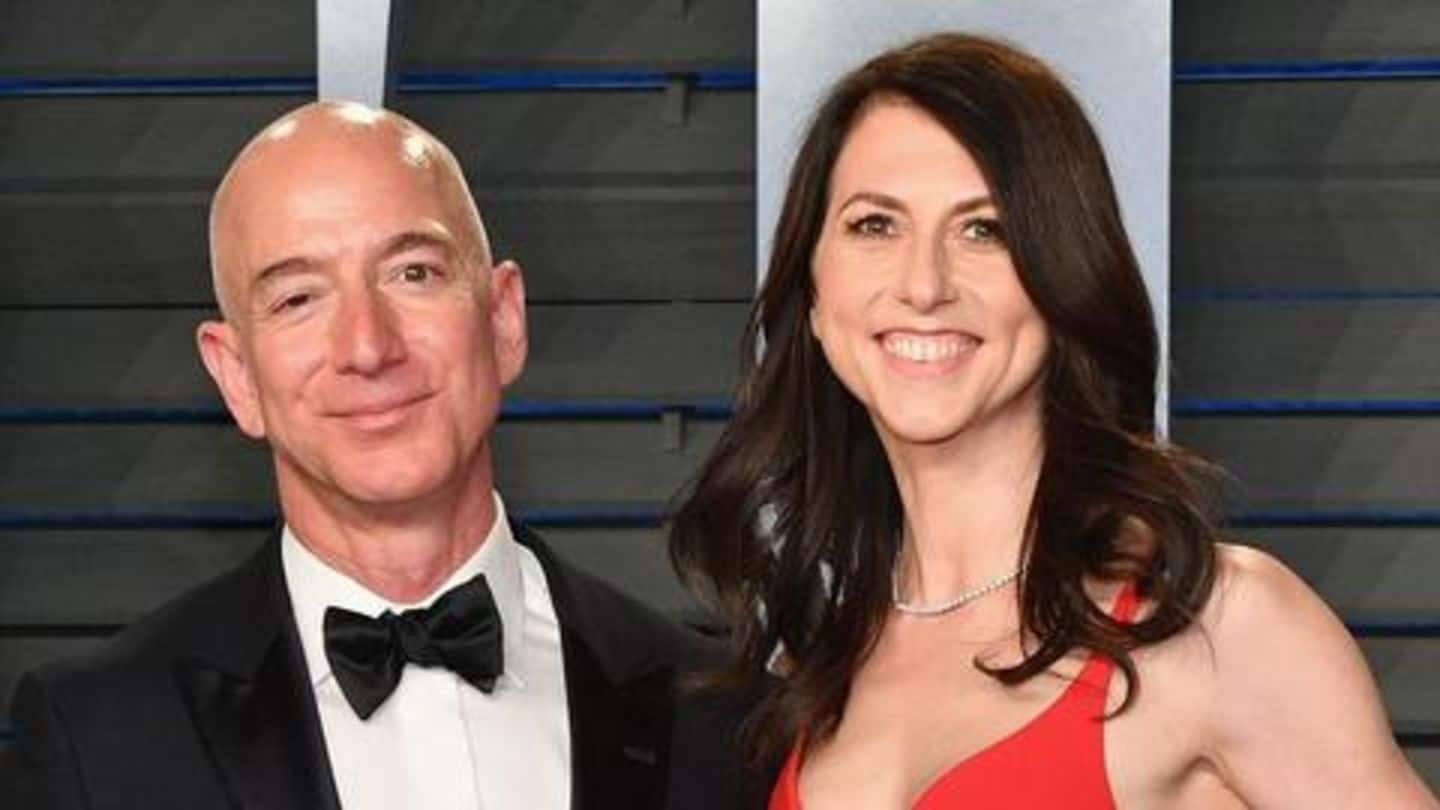 Months after the couple announced their split, MacKenzie Bezos (48) will walk away with $38 billion as she divorces her husband, Amazon founder and CEO Jeff Bezos (55), anytime this week. In what has been described as the world's biggest divorce settlement in history, MacKenzie will become the world's fourth-richest woman as she receives a 4% stake in Amazon. Here are more details.
MacKenzie entitled to 4% Amazon stock: quarter of couple's 16%
The divorce settlement, which was finalized in April, entitles MacKenzie to 25% of the couple's joint Amazon stocks, worth $38bn (Rs. 2,61,677cr). Reportedly, the settlement will likely come this week, based on a financial disclosure filed in April which gave a 90-day timeline to the approval of divorce. However, Jeff will remain the world's richest, with an estimated net worth of $118bn (Rs. 8,12,636cr).
Couple separated in January after reports of Jeff's infidelity surfaced
For the uninitiated, the couple announced their separation back in January after reports of Jeff's infidelity had surfaced. Notably, they first met while working at DE Shaw, a New York-based hedge fund and got married in 1993. They have four children.
What does the divorce mean for Amazon?
Jeff will remain Amazon CEO and maintain control over the e-commerce giant since "despite his soon-to-be ex-wife walking away with a 4% stake in Amazon, she voluntarily ceded her voting rights to Jeff Bezos." MacKenzie, who is an author, had relinquished all interests in The Washington Post and Blue Origin, 75% of the couple's Amazon stock, along with voting control of her shares.
But, MacKenzie has pledged half her fortune to charity
However, MacKenzie doesn't intend on keeping the entire the $38bn all to herself. In May, MacKenzie signed The Giving Pledge, a philanthropy group of the world's wealthiest people, and promised half her fortune to charity. She had said that she had "a disproportionate amount of money to share," adding that she "will keep at it (philanthropy) until the safe is empty."