Bengaluru AI start-up develops speech-to-text technology supporting 9 Indian languages
Bengaluru AI start-up develops speech-to-text technology supporting 9 Indian languages
Written by
Ramya Patelkhana
Oct 24, 2017, 02:02 pm
3 min read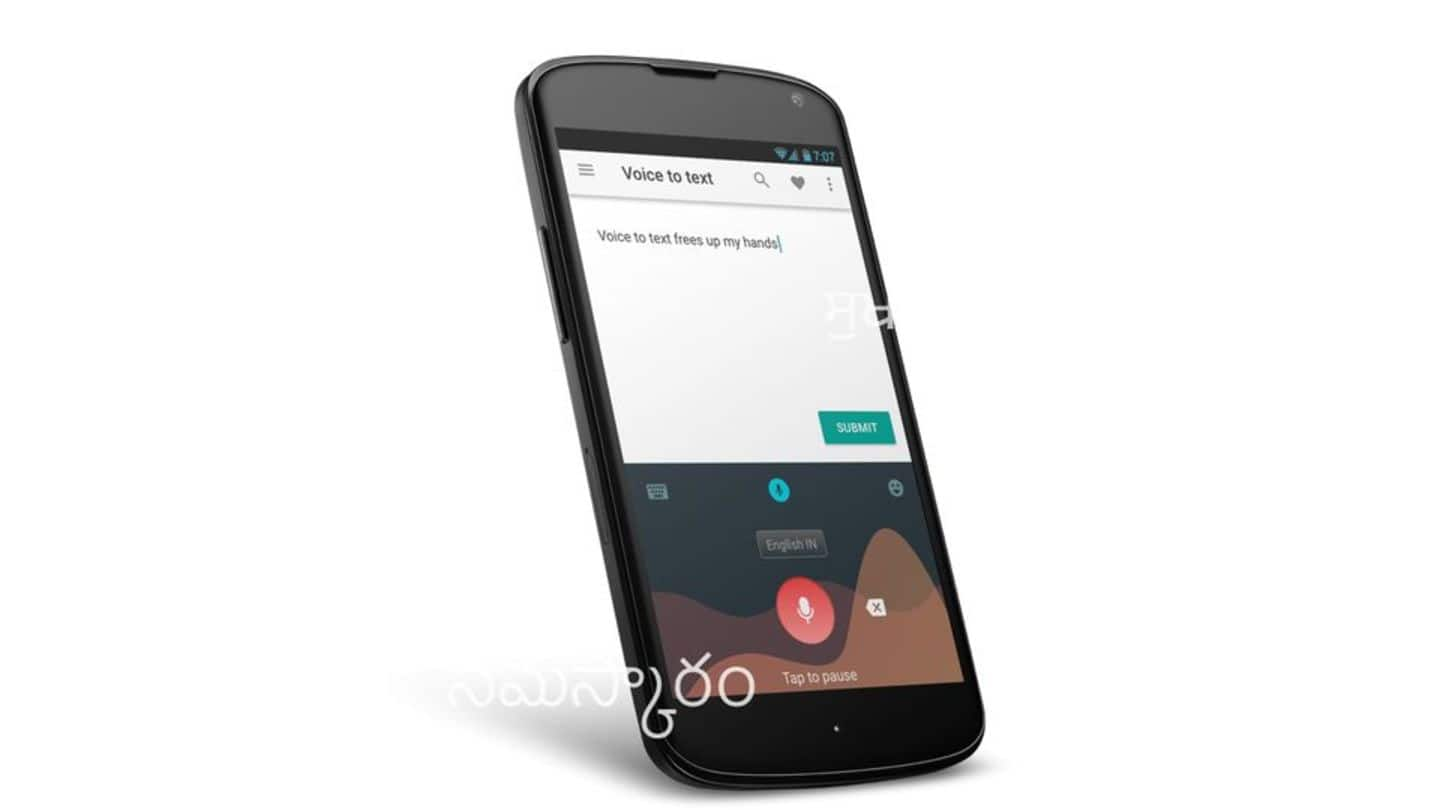 Bengaluru-based Liv.ai Artificial Intelligence (AI) start-up has developed a speech-recognition technology that converts speech-to-text for those who don't speak English. Liv.ai is different from other voice-to-text technologies as it's been designed especially for Indians communicating in regional languages. It supports nine Indian languages and identifies different dialects/accents and voice modulation. Liv.ai was founded by Subodh Kumar, Dr. Sanjeev Kumar, and Kishore Mundra. Read more!
Liv.ai can be used on apps like Facebook, WhatsApp
Apart from English, Liv.ai supports Hindi, Bengali, Punjabi, Marathi, Gujarati, Kannada, Tamil, Telugu and Malayalam. The start-up says the speech recognition technology can be used by people on many apps like WhatsApp and Facebook; it converts their mother tongue into text as they speak. Liv.ai earlier stated the platform was showing promising growth, especially in English, Hindi, Marathi, and Kannada languages.
Servers were overloaded when app was released
Liv.ai Co-Founder and CEO, Subodh Kumar, stated: "Our servers were overloaded when we released the app, which demonstrated the need (for multilingual speech recognition) in the market. The cognitive overload associated with typing is driving people to take to speech."
Saw the opportunity in Artificial Intelligence: Subodh Kumar
Explaining what triggered the idea behind Liv.ai, Subodh Kumar said they wanted to automate routine activities and "free up the human minds" so that their productivity in complex tasks could be improved. He added the "inability to communicate with the machines in our own language" also motivated them. They want to "make machines more humane" so that communicating with them is natural and stress-free.
AI is in its early years, says Subodh
On Tesla-CEO Elon Musk's comments about the dangers of AI, Subodh Kumar said: "Musk may be right, but we also need to remember that it's in its early years. AI is still crawling and it's miles before it'll be taking gigantic strides into our lives."
Focus on Indian languages gives Liv.ai advantage over Google Translate
Kumar said that many Indians are not proficient in English, but most speech recognition technologies are based on this language. The founders realized that global speech-to-text solution might not work in India and thus they envisioned an India-specific solution. Liv.ai primarily focuses on Indian languages, supporting various accents with high accuracy. It works well even with telephonic conversations and also in noisy backgrounds.
Liv.ai gets more than a million hits per day
The start-up collected a lot of data from many parts of India and improves the technology continuously with the help of user feedback to take of the different dialects/accents. Subodh said initially, "the road has been rough," but now their hard work is bringing rewards. Liv.ai gets over a million hits in a day; they want to increase it to a billion by 2018-end.
Subodh stated: "We have seen traction from multiple domains including e-commerce, speech analytics, robotics, and consumer apps. The Central Government has also lauded our system, and has even expressed interest in working with us."