Meet this IIT Roorkee alumnus, the brain behind 'Trainman'
Meet this IIT Roorkee alumnus, the brain behind 'Trainman'
Written by
Shubham Sharma
Feb 08, 2019, 12:00 pm
4 min read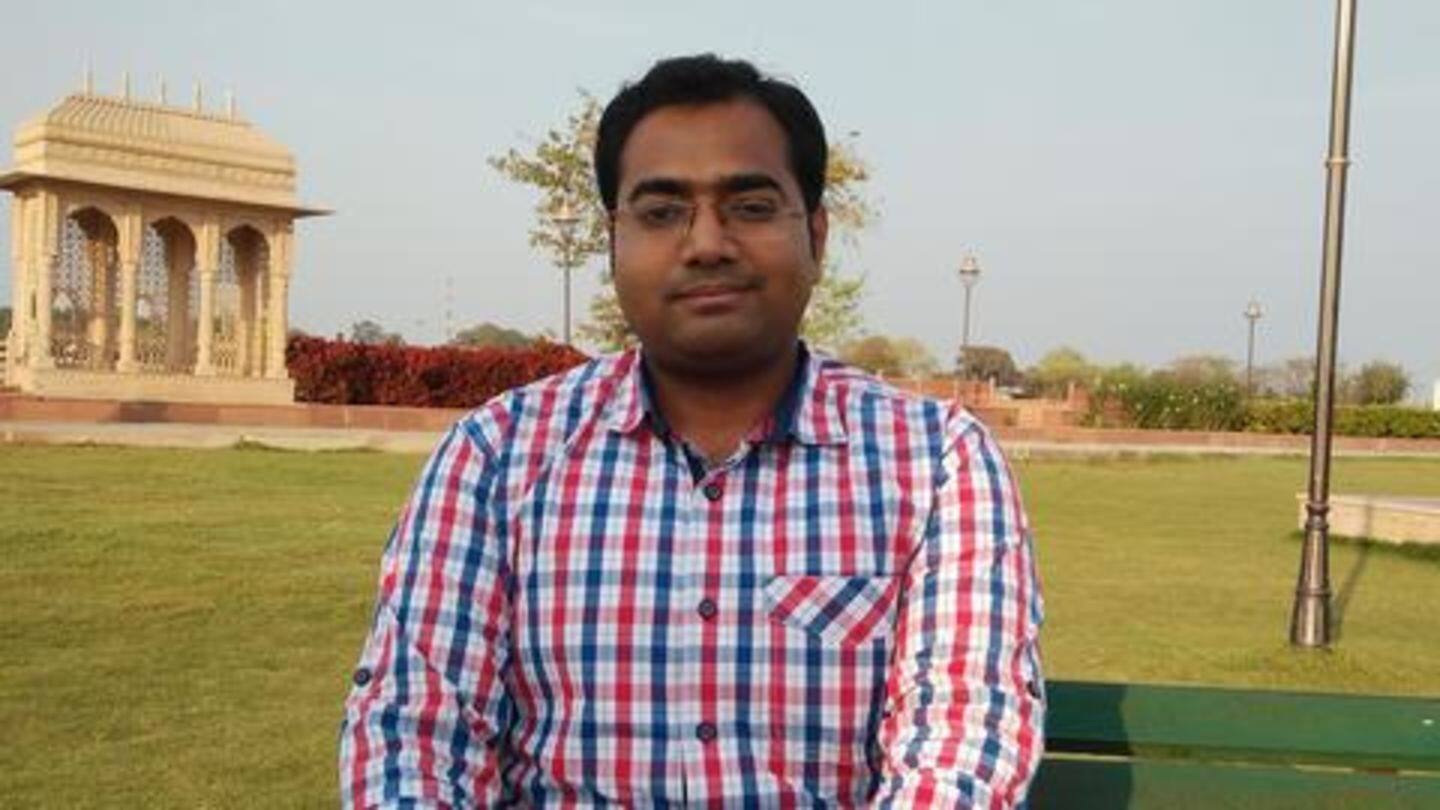 Over the decades, Indian Railways has come a long way in terms of connectivity, ticketing services, and passenger amenities. The system, that carries 2.3 crore passengers daily, is evidently complex. There are many apps which a frequent traveler uses, but Trainman stands out. Its USP is predicting the chances of ticket confirmation, with high accuracy. We spoke to Vineet Chirania, an IIT Roorkee alumnus, and the brain behind Trainman.
Vineet, who hails from Bihar, was always fascinated with trains. Sheldon Cooper, anyone? Very early on, he realized a problem that every passenger faces - chances of ticket confirmation. "Often we'd ask a person who traveled by that route a lot to get an idea on how much waitlist ticket usually get cleared." This, he said, led to the birth of Trainman.
Leveraging machine learning for predicting confirmation chances
Vineet and his team leveraged machine learning to capture the pattern of waitlist confirmation from large datasets. Then, using that pattern, they started offering confirmation chances for waitlisted train tickets in real-time.
Since then, Trainman has evolved in numerous ways
Since then, Trainman has evolved into a one-stop solution for everything you need to know about trains. The platform boasts of a ton of features, including regional language support and options to book/cancel tickets, check PNR status, seat availability, fares, timetables, and live running status of trains (even offline). Notably, you can also book hotels and order food in train via Trainman.
Trainman's success reflects from its staggering user-base
Trainman started as a bootstrapped product, but today, it dominates as India's most trusted rail app with more than 5 lakh daily active users. Yes, there are other players in the same category, but Trainman's expertise in PNR status prediction is unmatched, claims Vineet. "Different apps have different focus," he said. "But Trainman stands out in PNR status & waitlist ticket confirmation probability."
However, it has not been an easy ride
When you are in India, where 14,000 trains run daily, it cannot be easy to keep a tab on trains. This was a problem that Vineet and team solved by building a framework that updates timetable of all 14,000 trains and keeps adding new trains. "This way we made sure all the information shown in the app is always correct," he added.
Trainman keeps your information fully secured
Speaking about security protocols at Trainman, Vineet claimed that user information (from passwords to personal details) is stored across multiple geographies in an encrypted format. This not just keeps malicious attackers at bay, but also eliminates the risk of accidental data loss.
Also, product to business transition was challenging
Vineet also stressed on problems they faced while transitioning Trainman into a self-sustainable business. "For this, I had to wear multiple hats," he said. "I had to play [the] role of technology guy, marketing guy, business guy, revenue guy and accounts guy. I had to learn things on the fly." Evidently, they had to find a way to keep up with other funded players.
Mantra behind Trainman's success
"Just sticking to the core offering, improving the product day-by-day and listening to customers' feedbacks paved [the] way to success for us," Vineet added, while noting how they stayed ahead of their competition with minimal marketing spend.
Now, Trainman plans to go further
Now, Trainman wants to build on its success and expand further in the space of train and travel. As part of this, Vineet and team plan to build a user-community around Trainman. "Users come to Trainman to access train information. But what if we empower users to become creators. Apart from consuming they will also be able to contribute and add information."