Myntra and Jabong CEO Ananth Narayanan resigns; may join Hotstar
Myntra and Jabong CEO Ananth Narayanan resigns; may join Hotstar
Written by
Shiladitya Ray
Jan 14, 2019, 06:20 pm
2 min read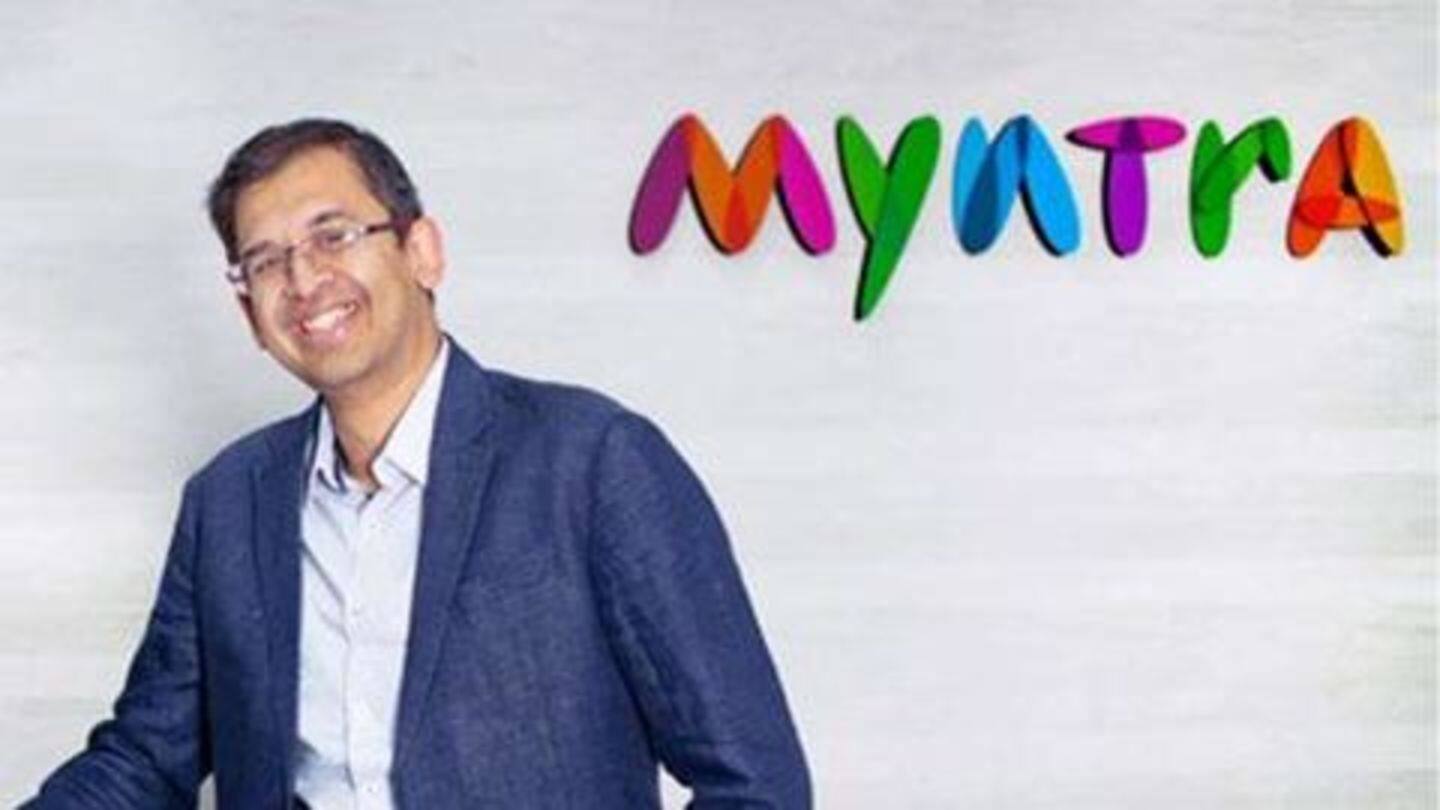 After some rounds of speculation, it has been confirmed that Ananth Narayanan, CEO of Flipkart-owned Myntra and Jabong, has left his post in pursuit of other opportunities. Meanwhile, Flipkart's Amar Nagaram has been named to replace Narayanan. Notably, Narayanan's exit is the latest reshuffle to have taken place within the Flipkart Group since Walmart purchased a majority stake in the company. Here's more.
In December, Narayanan's resignation had been reported, but wasn't confirmed
In December last year, it was reported that Narayanan had put in his papers. However, despite the reports, his departure had not been officially confirmed. It had then been reported that Narayanan's exit had been precipitated by Binny Bansal's exit from the Flipkart Group in November, as the former was not on good terms with newly-appointed Flipkart Group CEO Kalyan Krishnamurthy.
It's unclear why exactly Narayanan left his job
While the exact reason for Narayanan's departure is not known, ET has now reported that the merging of Myntra and Jabong contributed to his exit. Sources close to the development told the publication that following the merger of Myntra and Jabong, Walmart did not see a role for Narayanan. Narayanan, too, was reportedly unsure about how to move forward with the merged entity.
Narayanan could become Hotstar CEO, or move back to McKinsey
As of now, it is unclear where Narayanan is headed. Some reports suggest that Narayanan could take over as the new CEO of Hotstar, while other reports suggest that he could move back into consultancy with giants McKinsey, with whom he had spent over 15 years in different geographies. If he moves back to McKinsey, Narayanan is expected to join its US practice.
Backstory: Flipkart co-founders had resigned soon after the deal
Following Walmart's multi-billion acquisition of Flipkart in May last year, many leadership changes have taken place. While the deal saw Flipkart co-founder Sachin Bansal sell his shares and exit then and there itself, in November last year, Flipkart co-founder and CEO Binny Bansal resigned due to misconduct allegations. In his stead, Kalyan Krishnamurthy was named the CEO of the Flipkart Group.
Other major appointments made by Walmart
The aforementioned high-profile reshuffles apart, Walmart also appointed a new chief financial officer, general counsel, chief ethics and compliance officer, and group controller for the Flipkart Group, after it bought a majority stake in the company.