Netflix, Amazon Prime free with Airtel, Vodafone: All details here
Netflix, Amazon Prime free with Airtel, Vodafone: All details here
Sep 02, 2018, 09:16 pm
3 min read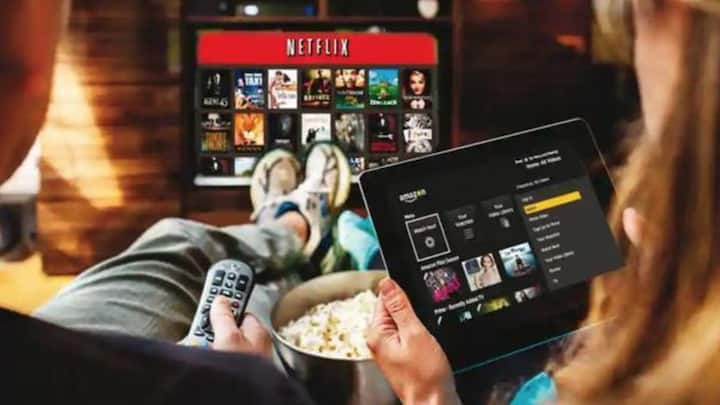 If you happen to enjoy Netflix and Amazon Prime services, this might interest you. As you might be aware, subscriptions to Netflix start for Rs. 500 a month while Amazon Prime's subscription costs just Rs. 129 a month. But what if these services come for free? Well, with select Airtel and Vodafone postpaid plans, you can avail free subscriptions to these services. Here's how.
Firstly, a look at Netflix and Amazon Prime subscription plans
Netflix's Basic monthly subscription starts at Rs. 500 and allows non-HD streaming on one device. The Standard plan costs Rs. 650 (HD streaming on two screens) while the Premium plan, offering HD/UHD content on four devices, costs Rs. 800/month. On the other hand, Amazon Prime membership costs Rs. 129 monthly or Rs. 999 annually, and offers Prime Video, Prime Music and free faster deliveries.
These Vodafone postpaid plans offer free access to Netflix
With Vodafone's Rs. 999 RED postpaid plan, which offers unlimited calls and bundled data, you can get free access to Netflix for 2 months which is worth Rs. 1,000 (basic plan). Further, the Rs. 2,999 plan, available in select circles, offers a 1-year Netflix subscription worth Rs 6,000. Notably, Samsung Galaxy S9/S9+ users with a Vodafone postpaid connection also get free 1-year Netflix subscription.
Vodafone plans offering free Amazon Prime membership
Vodafone postpaid customers can get an annual membership of Amazon Prime, which costs Rs. 999, with any RED plan starting from Rs. 399. This membership can then be activated via the Vodafone Play app.
Separately, following Airtel plans provide free Netflix subscription
Meanwhile, Bharti Airtel has partnered with Netflix to offer its postpaid and broadband subscribers, free access to the streaming giant's video content. Airtel's premium postpaid plans, starting at Rs. 649, offer free access to Netflix for 3 months. Likewise, Airtel's broadband plans, starting at Rs. 999, come with a free 3-month subscription to Netflix's local and international video content.
These Airtel plans provide free Amazon Prime subscription
Airtel postpaid subscribers can get a one year free Amazon Prime membership, with monthly plans starts at Rs. 499. And as stated before, Amazon Prime membership comes with Prime Videos, Prime Music, free faster delivery of packages and access to exclusive sales and deals.
Make the best out of these Airtel, Vodafone plans
Both Netflix and Amazon Prime offer one-month free trial period. So, you can sign up for these services and use the free trial before finalizing the apt Airtel or Vodafone plan. However, do note that once your trial period ends, Netflix and Amazon Prime subscriptions will be auto-renewed. Hence, to avoid charges, unsubscribe your membership before you opt for a plan.