Netflix valuation touches $100 billion for the first time
Netflix valuation touches $100 billion for the first time
Written by
Ramya Patelkhana
Jan 23, 2018, 03:50 pm
3 min read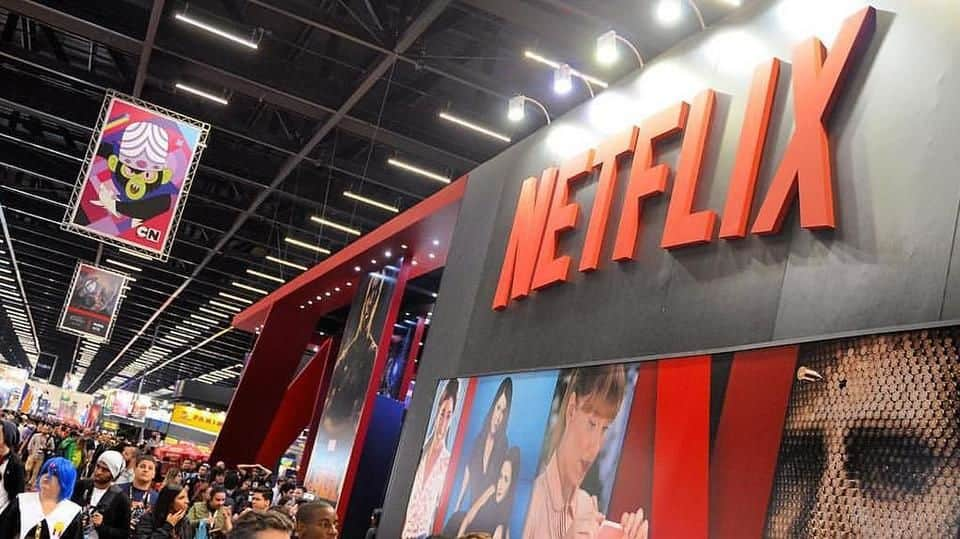 Video streaming pioneer Netflix's market capitalization has crossed over $100bn, thanks to its spectacular quarterly results for Q4 2017 that helped push the company's valuation up. The online video service reported 8.33mn subscriber additions, nearly two million more than 6.39mn expected by Netflix. Most subscribers were attracted by original Netflix content like Stranger Things, The Crown, and Will Smith-starrer Bright. Here's all about it.
Netflix to invest $8bn on original content this year
Netflix has been burning through a lot of cash to invest in original programming to maintain its dominance over rivals like Amazon Prime and Hulu and remain the number one online streaming service. Leading the online content space, Netflix has reportedly tripled its profits. It spent $7bn on content in 2017. However, Netflix plans to spend $8bn on programming in 2018.
Company spending billions to increase customer base
Despite a price hike in Oct'17, Netflix recorded a higher-than-expected subscriber growth in Q3 2017: 1.98 million subscriber additions in the US and 6.36 million new international subscribers. More than half of broadband households in the US are on Netflix. It is also strengthening its customer base in as many as 190 countries. Globally, the company had 117.58 million customers as of 2017-end.
Netflix investments directly translating into more subscribers
Richard Greenfield, Analyst at global financial services firm BTIG, said: "Netflix is pouring more and more money into making content, and it is directly translating into more subscribers. They see a huge opportunity and they are moving as fast as they can to attack it."
Netflix earnings in line with expectations
Netflix has posted revenue of $3.29bn for the last three months of 2017. For the quarter, it reported diluted earnings per share (EPS) of 41 cents. A Reuters report noted, "Investors appear confident in Netflix's ability to grow. Netflix recently traded at 91 times expected earnings for the next 12 months, versus Amazon at 152 times earnings and Disney at 17 times earnings."
Not releasing content starring Kevin Spacey cost $39mn
Netflix had taken a write-down of $39mn for "unreleased content" it "decided not to move forward with." The non-cash charge was reportedly related to programs starring Kevin Spacey like "House of Cards" and "Gore". Netflix cut ties with Spacey following sexual misconduct allegations against him.
Big investments in content are paying off: Netflix
Netflix reportedly posted its "first full-year profit" in global markets last year. The streaming company stated it plans to improve its profitability in international markets in 2018, too. It increased the prices of two of its three primary subscription plans for funding its original content investment. On the price hike, Netflix CEO Reed Hastings stated, "Consumers are tolerant as long as something's improving."
Netflix is the biggest competitor of movie channel HBO
Netflix has come a long way from debuting as a DVD-by-mail service to an Internet TV leader today. It has grown as a company and started producing original programs. It is safe even if content suppliers terminate their deals with Netflix. While Amazon Prime, Hulu, HBO Now are its largest rivals, Disney is also planning to snatch the "No.1" spot from Netflix by 2019.