Digital payments giant PhonePe raises $82.5 million: Details here
Digital payments giant PhonePe raises $82.5 million: Details here
Edited by
Ratnakar Shukla
Dec 11, 2019, 01:11 pm
2 min read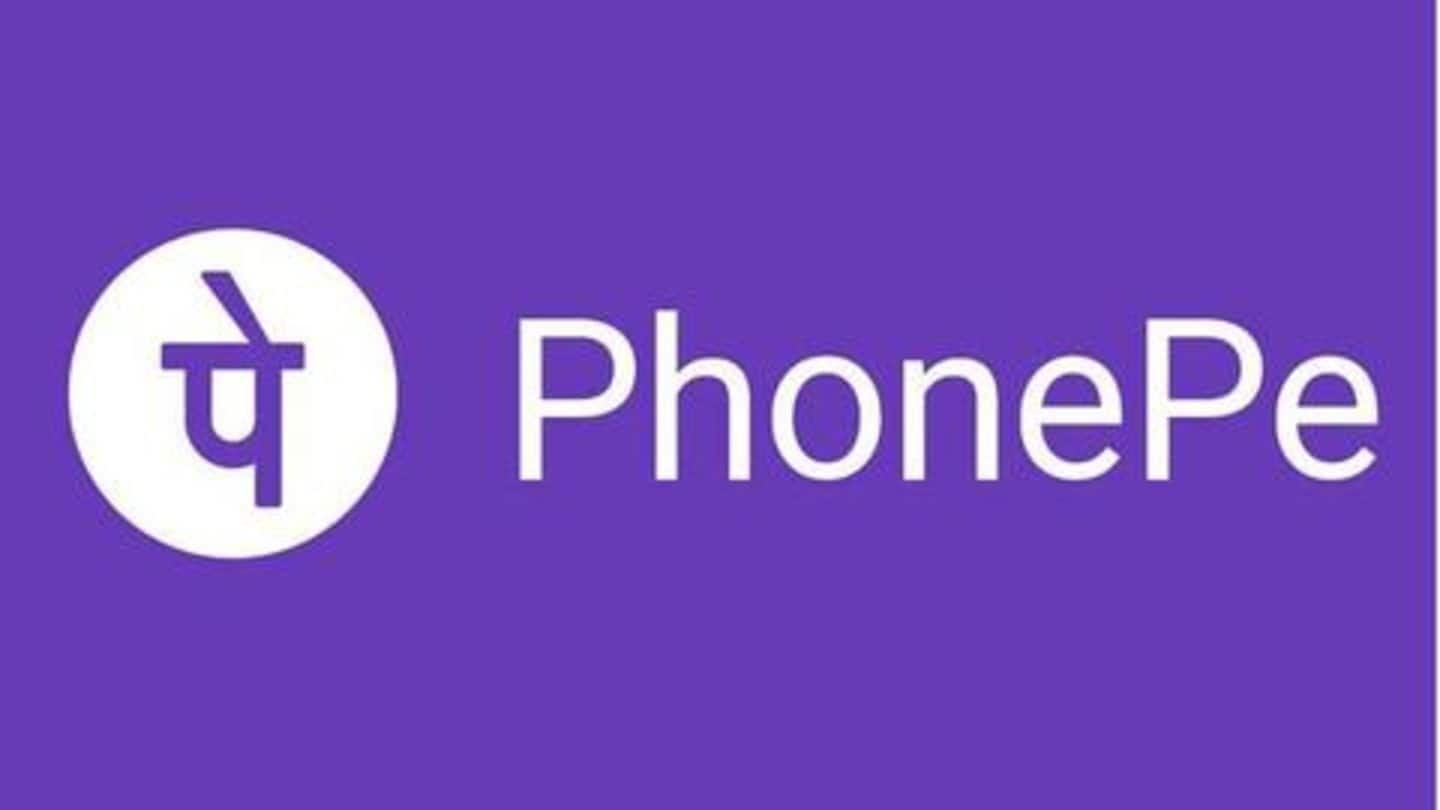 PhonePe, a Flipkart-owned company that offers a payment platform to transfer money instantly, has raised $82.5 million in funding. As per the documents filed with Registrar of Companies (RoC), the start-up has received the investment from its Singapore-based parent PhonePe Pvt. Ltd. (formerly known as FX Mart Pvt. Ltd.) Here are the finer details about the fund-raise.
PhonePe: Allows you to transfer money instantly
Headquartered in New Delhi, PhonePe was started by Sameer Nigam, Burzin Engineer, and Rahul Chari in 2015 with a goal to make digital payments safe and universally acceptable. Using the PhonePe application, you can not only send and receive money instantly but also pay bills, recharge mobile numbers, and more. At present, the company claims to serve more than 150 million users.
How PhonePe will use the fresh funds?
PhonePe will use the fresh funds to scale up its platform and strengthen its foothold in the digital payments space, that is dominated by big players like Paytm, which had recently raised $1 billion, Google Pay, Amazon Pay, among others. Besides that, the start-up is reportedly planning to raise another $1 billion external funding from giants like Tencent and Tiger Global.
The company has raised $565 million so far
According to Crunchbase data, PhonePe has received a total of $565 million in funding since its inception. Of this, the start-up has raised $240 million from its Singapore-based parents in this fiscal alone. Notably, the unicorn's current valuation is now estimated to be more than $7 billion, which was $1.5 billion when it was acquired by Flipkart back in 2016.
Here's a look at PhonePe's financial report
A few days back, PhonePe filed MCA documents which reported a revenue of Rs. 245.8 crore in this financial year. However, its losses have widened from Rs. 791 crore in FY 2018 to Rs. 1,907 crore in this fiscal.