RBI hikes repo rate by 50 bps; EMIs get costlier
RBI hikes repo rate by 50 bps; EMIs get costlier
Jun 08, 2022, 10:38 am
2 min read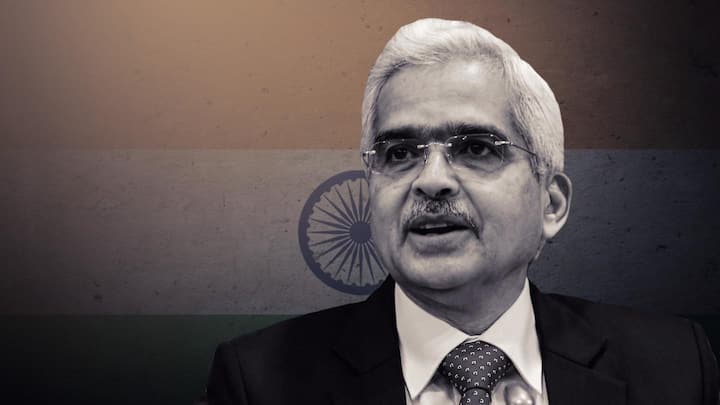 The Reserve Bank of India (RBI) on Wednesday increased the repo rate by 50 basis points (bps) to 4.90% and the inflation projection for the current fiscal to 6.7%. This was the second rate hike in five weeks after an off-schedule Monetary Policy Committee (MPC) meeting on May 4. All the MPC members, headed by governor Shakikanta Das, unanimously voted for the latest hike.
Why does this story matter?
The surprise hike in taking lending rates to 4.4% in May and now a further increase of 50 basis points will make banks increase the repo rate-linked lending rates on loans making home loans, personal loans, and auto loans costlier.
Notably, the RBI's lending rate hike in May was the first since August 2018.
The Consumer Price Index (CPI)-based inflation increased for the seventh straight month to touch 7.79% in April, which is the highest in eight years. The standing deposit facility (SDF) rate stood adjusted to 4.65% and the marginal standing facility (MSF) rate and the bank rate to 5.15%. Das had earlier said that Wednesday's rate hike was a "no-brainer".
Global trade, growth affected by Russia-Ukraine war
The RBI governor cited the Russia-Ukraine war and the accompanying sanctions for the increase in commodity prices across the board, thereby leading to an increase in the repo rate. He also said that global trade and growth were being affected due to the war. "This is exerting sustained upward pressure on consumer price inflation, well beyond the targets in many economies," Das said.
Inflation forecast for current fiscal is 6.7%
Das said the inflation forecast for the current fiscal to 6.7% from its earlier projection of 5.7%. He added that it would remain above the central bank's upper tolerance band in the first three quarters (Q) of FY23--7.5% in Q1, 7.4% in Q2, and 6.2% in Q3. For the fourth quarter of the current financial year, the RBI's forecast for inflation is 5.8%.
What does RBI's announcement mean for common man?
With the central bank increasing the repo rate for the second time in five weeks, banks will in turn hike interest rates on loans. Many banks had already increased their lending rates for both the new and the existing borrowers in May. This means the equated monthly installments (EMI) on home, personal, and auto loans, among others, are set increase further.