Business Roundup: Here are today's top 5 Business news
Business Roundup: Here are today's top 5 Business news
Written by
Deepali Aggarwal
Jun 15, 2018, 08:36 pm
2 min read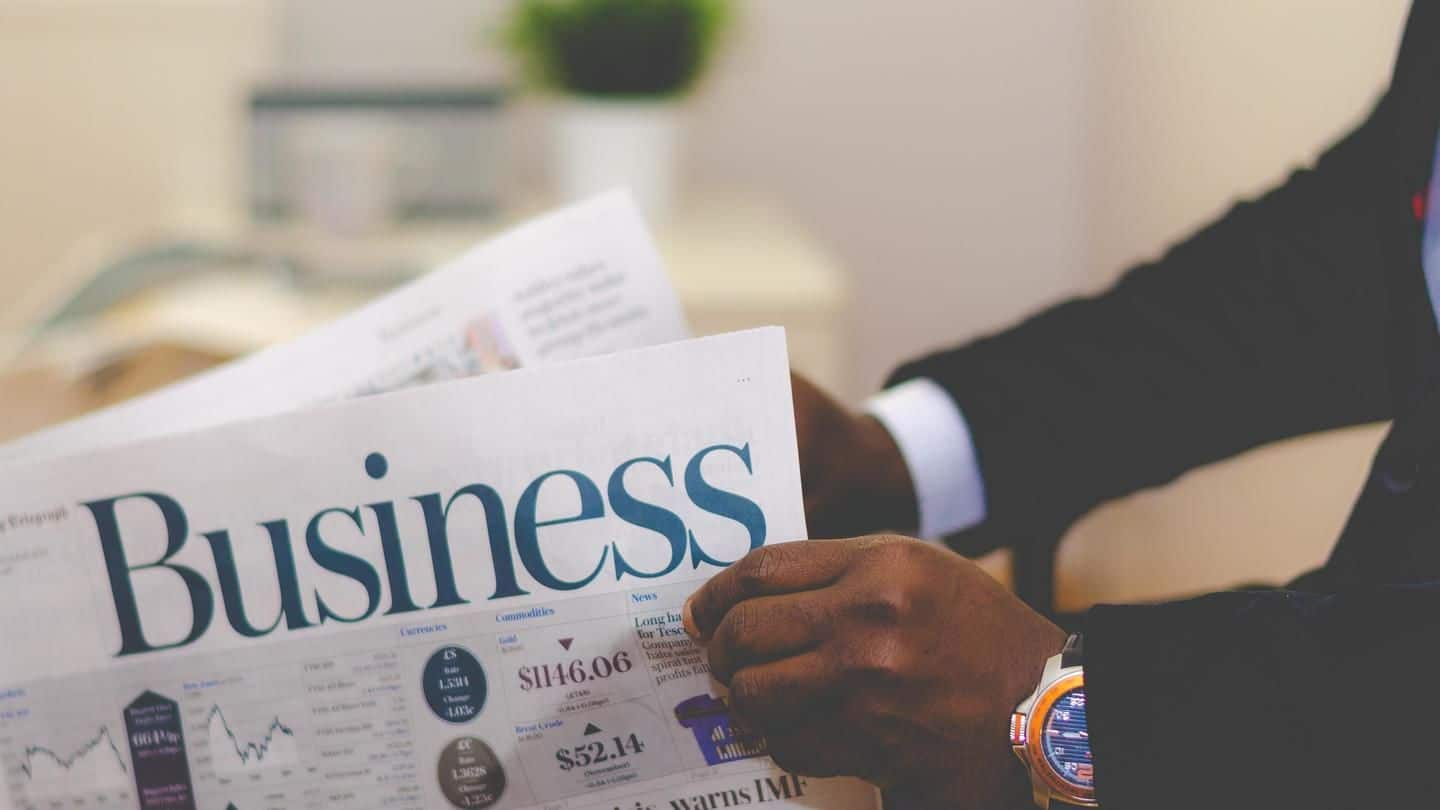 Here comes your business roundup express loaded with all the business new of the day. While the petrol prices today witnessed a 8 paise/litre cut after a gap of three days, the country's trade deficit increased to the 4-month high in May. Separately, TCS announced Rs. 16,000cr worth buyback of its shares and McDonald's said it'll switch to paper straws in UK. Here's more.
India's largest IT services company Tata Consultancy Services has announced Rs. 16,000cr worth buyback of its shares, equalling 2% of the company's total share capital. The company will buy back around 7.6 crore shares at a price of Rs. 2,100/share, which is about 14% higher than its today's closing price on BSE (Rs. 1,841). Notably, TCS had bought back Rs. 16,000cr worth shares last year too.
Petrol prices get reduced by 8 paise/litre after 3 days
After keeping the petrol price unchanged for three days, the Indian Oil Corporation reduced it by 8 paise per litre on Friday, in all major cities. Revised petrol prices per litre are: Delhi- Rs. 76.35, Mumbai- Rs. 84.18, Kolkata- Rs. 79.02 and Chennai-Rs. 79.24. The price of diesel remains unaltered at: Delhi-Rs. 67.85, Mumbai- Rs. 72.24, Kolkata- Rs. 70.40 and Chennai-Rs. 71.62
McDonald's to replace plastic straws with paper ones in UK
Fast-food chain McDonald's has announced it would replace its plastic straws with paper ones at all the outlets in the UK and Ireland, and in some of its US restaurants in the second half of this year. The move comes in response of increasing pressure from environmental activists and customers against the usage of plastic straws.
India's trade deficit widens to 4-month high at $14.62 billion
The government today announced that the country's trade widened to 4-month high at $14.62 billion in May due to increasing imports. India's imports rose by 14.85% to $43.48 billion while the exports increased by 28.18% to $28.86 billion. Trade deficit refers to the amount by which the cost of a country's imports exceeds the value of its exports.
Oil prices, GST may shoot state revenues by Rs. 37,400cr
High oil prices and better tax collection due to the implementation of Goods and Services Tax (GST) may result in Rs. 37,426 crore increase in the revenues of states, according to a SBI Research report. Post-GST rollout, in 16 out of 24 states, the revenue increased by over 14% baseline/mutually accepted minimum tax growth rate between Centre and the states, the report added.