Business Roundup: Here are today's top 5 business news
Business Roundup: Here are today's top 5 business news
May 31, 2018, 07:31 pm
3 min read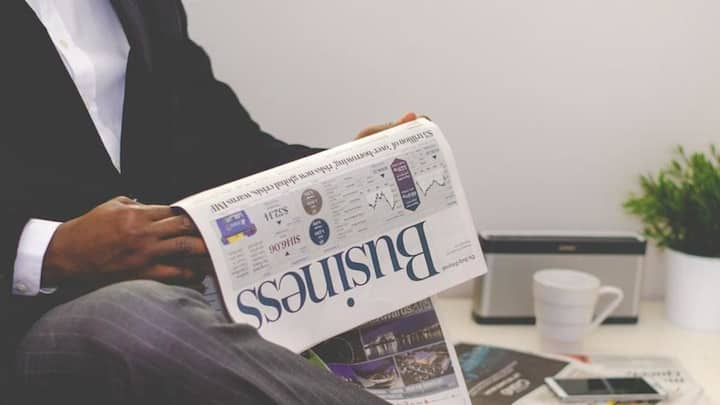 Missed today's business news? No problems, we have covered it all. Today the business space witnessed the second day of fuel price cut along with a report that the US might soon ban German luxury carmakers. The disappearance of Baba Ramdev's messaging app 'Kimbho' from the Google Play Store also kept the business space in headlines. Here are the top 5 business news.
India logs 7.7% GDP growth rate in FY18 Q4
India logged a 7.7% Gross Domestic Product (GDP) growth rate in the final quarter of FY18, according to the data released by the Central Statistics Office. With the achieved growth rate, India maintained its status as the fastest-growing major economy. It is India's highest quarterly GDP growth rate since demonetization. However, the growth rate for the full FY18 stood at 6.7%.
Happiness bells: 2nd continuous day of cut in fuel prices
Today witnessed the second day of fuel price cut - 7 paise/litre for petrol and 5 paise/litre for diesel. Revised petrol/diesel prices per litre are: Delhi-Rs. 78.35/Rs. 69.25, Mumbai- Rs. 86.16/Rs. 73.73, Kolkata- Rs. 80.98/Rs. 71.80 and Chennai-Rs. 81.35/Rs. 73.12. Until yesterday fuel prices kept rising for 16 consecutive days. This dip comes as a minor respite.
Baba Ramdev's messaging app disappears from Google Play Store
Barely 24 hours after yoga guru Baba Ramdev-led Patanjali launched its instant messaging app 'Kimbho', it got disappeared from the Google Play Store. The app, launched with tagline 'Ab Bharat Bolega', was dubbed on social media as the "swadeshi" equivalent WhatsApp. The company on Twitter blamed 'extremely high traffic' for the mysterious disappearance. However, the app is available on Apple's iOS store.
One more ban: US to reportedly ban German luxury carmakers
US President Donald Trump is reportedly planning to ban German luxury carmakers in his country. The US Department of Commerce recently opened a trade investigation into whether vehicle imports have damaged the country's auto industry. Notably, 90% of the US premium auto market is catered by German automakers. Since the report, shares of Daimler, Porsche and Volkswagen traded off around 1%.
CBI books broker for illegally accessing NSE for 2 years
In another news, the Central Bureau of Investigation (CBI) has registered an FIR against the promoter of OPG Security Pvt Ltd, Sanjay Gupta, along with some unknown officials of the National Stock Exchange (NSE) and SEBI for manipulating the stock trading platform. The accused allegedly illegally gained access to the trading platform for 2 years and used NSE's "co-location" facility during 2010 to 2012.