Business Roundup: Here are today's top 6 business news
Business Roundup: Here are today's top 6 business news
Written by
Deepali Aggarwal
Jun 01, 2018, 08:39 pm
3 min read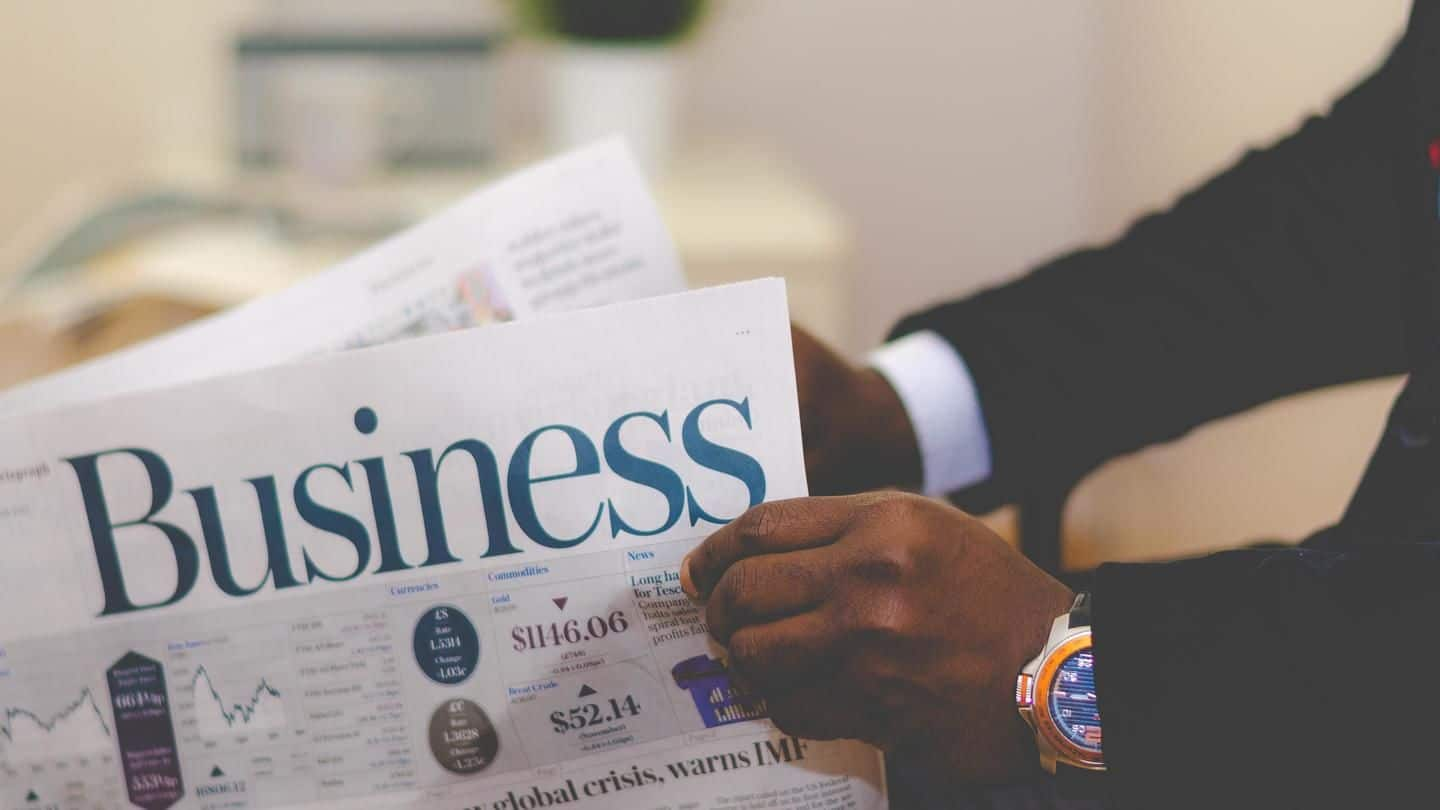 Hola, ready to ride on your business express? Here we go. Today witnessed a miniscule cut in fuel prices bundled with a nearly Rs. 50 hike in the prices of non-subsidized cooking gas. While the GST collections registered a 9.12% monthly dip for May, six Indian states will today roll out the e-way GST bill for better compliance. Read the other major happenings here.
LPG joins the club of extravagant petrol and diesel prices
The Indian Oil Corporation hiked the prices of non-subsidized cooking gas by nearly Rs. 50 in the metro cities on Friday. Prices of non-subsidized LPG cylinder are: Delhi- Rs. 698.50, Mumbai- Rs. 671.50, Kolkata- Rs. 723.50 and Chennai- Rs. 712.50. Further, the prices of petrol and diesel were cut by miniscule 6 paise and 5 paise a litre respectively in an unfair pseudo deal.
Did ICICI ask Kochhar to be on leave till probe?
Earlier in the day, reports emerged that ICICI Bank asked its CEO Chanda Kochhar to go on an indefinite leave from the company until the completion of an independent investigation against her. There are allegations of "conflict of interest" and "quid pro quo" against her, in business dealings between members of her family and the Videocon Group. However, the bank rubbished the reports, terming her absence as annual leaves.
GST: 6 states to roll out intra-state e-way bill today
Six Indian states, namely Chhattisgarh, Goa, Jammu and Kashmir, Mizoram, Odisha, and Punjab, will roll out the e-way bill guiding the intra-state movement of goods today. From April 1, 2018, the Goods and Service Tax (GST) Council made the e-way bill mandatory for intra-state trade above Rs. 50,000. So far, as many as 27 states and union territories have rolled out the bill.
KVIC could soon start selling Khadi fabric on Amazon
The Khadi and Village Industries Commission (KVIC) which already has some of its village industry products listed on the e-commerce website Amazon is in talks of selling its khadi fabric and ready-made garments on the marketplace. The tie-up could result in more revenue for the growing Khadi industry which reportedly registered a sales growth of nearly 25% to Rs. 2,503cr.
Fortis Healthcare shortlists bidders for the purchase of its business
Specialist hospitals chain Fortis Healthcare on Friday shortlisted the Munjal-Burman combine, Malaysia's IHH Healthcare, Manipal-TPG consortium, and Berhand and Radiant Life Care as bidders which can buyout its business. The buyers will be required to invest at least Rs. 1,500cr into the Fortis Healthcare. Fortis came up with the fresh time-bound bidding process after terminating an acquisition offer by the Munjal-Burman combine.
GST collections plunged by over 9% from April to May
Revenue collections from the Goods and Services Tax (GST) dropped to Rs. 94,016cr in May, registering a 9.12% decline from the month of April when it stood at Rs. 103,458cr. However, it remained much higher than FY 2017-18's monthly average which was estimated at Rs. 89,885cr. Of the total, CGST is Rs. 15,866cr, SGST Rs. 21,691cr, IGST Rs. 49,120cr and cess Rs. 7,339cr.