Sensex closes at 60,978 points, Nifty settles at 18,118 points
Sensex closes at 60,978 points, Nifty settles at 18,118 points
Jan 24, 2023, 04:00 pm
2 min read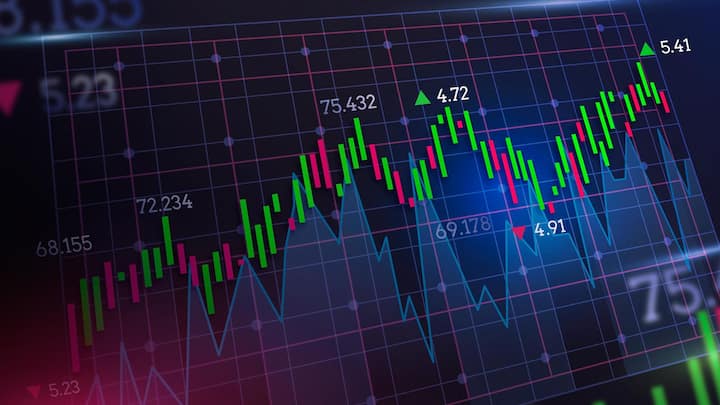 On Tuesday, major indices of the stock market ended flat with the Sensex settling at 60,978.75 points and the Nifty closing at 18,118.3 points. Mimicking the broader market trend, the midcap stocks showed bearish signals with the Nifty Midcap 50 dropping 0.63%, or 55 points, to settle at 8,733.45. Here's all you need to know about Tuesday's market report.
Who were the biggest gainers and losers?
NIFTY AUTO, NIFTY IT, and NIFTY MEDIA led the way, gaining 1.26%, 0.76%, and 0.41%, respectively. On the other hand, the biggest stock gainers were Tata Motors, Maruti Suzuki, and Bajaj Auto, which climbed 3.38%, 3.27%, and 1.79%, respectively. Coming to the top losing stocks, Axis Bank, Dr Reddys Labs, and Hindalco emerged as the biggest losers, dropping 2.4%, 2.03%, and 1.99%, respectively.
INR goes down by 0.38% against the US Dollar
On Tuesday, the Indian rupee (INR) declined 0.38% against the US dollar to end at Rs. 81.71 in the forex trade. On the other hand, the prices of both gold and silver futures witnessed a surge. The former soared 0.38% to Rs. 57,033, whereas the latter jumped 0.72% to Rs. 68,455. The crude oil futures slipped 0.97% to $81.26 per barrel.
Take a sneak peek at the global markets
The Asian markets on Tuesday ended in the green. The Shanghai Composite Index, the Hang Seng Index, and the Nikkei climbed 0.75%, 1.79%, and 1.44% to settle at 3,264.81, 22,044.65, and 27,299.19 points, respectively. In the US, NASDAQ gained 2.01%, settling at 11,364.41 points.
How did the popular cryptocurrencies perform on Tuesday?
Bitcoin is trading at $22,876.52, which is 0.43% up from yesterday. Ethereum is currently selling at $1,620.02, which is 0.90% down compared to yesterday. Tether, BNB, and Cardano are priced at $1.00 (flat), $313.47 (2.88% up), and $0.3785 (0.31% up), respectively. Finally, Dogecoin has slipped down 0.27% in the last 24 hours to currently trade at $0.08887.
The fuel prices remained unaffected on Tuesday. In Delhi, diesel is retailing at Rs. 89.66 per liter and petrol continues to sell at Rs. 96.76 per liter. In Mumbai, diesel costs at Rs. 94.25 per liter and petrol is priced at Rs. 106.29 per liter.