I am an entrepreneur, I should not be taken seriously
I am an entrepreneur, I should not be taken seriously
Feb 15, 2018, 04:27 pm
3 min read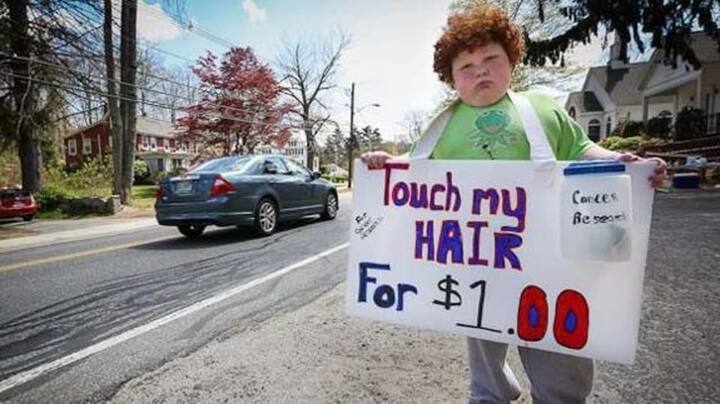 That entrepreneurs are dreamy is an understatement. People outside the 'chaar dewari' find this job glamorous, people inside it find it lonely. If you step in the flats (the quintessential garages of India) of start-ups, you will see all kinds of emotions - excitement, gloominess, anger, but hope. Always hope. And, a start-up is never successful - it is either struggling or shut. That brings me to the next point.
I ain't a bhakt, and not tagging everything videshi 'anti-national'
Before you label me, I am not tagging every videshi company 'anti-national'. We are aware of the fact that the world should be an open playfield, that customers win when there is enough competition. We have created this world for ourselves, and we accept it whole-heartedly. But, as struggling entrepreneurs, we can use all the help. It is in government's interest to protect us. How, you ask?
To begin with, why aren't we talking about internet regulations?
India needs to protect its fledgling start-ups and there are no two ways about it. As an analogy, you dream the world for your kids, but you don't ask your 5-year-old to compete with a marathon runner. You train her, motivate her, even reprimand her. But, you also protect her. If China and Russia did it, why shouldn't we? There are no easy solutions, but the dialog around regulations should be started. That's all we ask for.
It is not about Paytm versus WhatsApp, anymore
We all, by now, know that WhatsApp is bringing payments to its 200 million users in India. But, what we can't fathom is how it will impact our home-grown start-ups like Paytm. As per a recent report by The Ken, National Payments Corporation of India - that owns, operates and created UPI (the protocol on which payments are built) has amended its guidelines to create exceptions for WhatsApp. Let that sink in.
This is what the man is saying, and I concur
After failing to win war against India's open internet with cheap tricks of free basics, Facebook is again in play.
Killing beautiful open UPI system with its custom close garden implementation.
I am surprised, champions of open @India_Stack , let it happen ! https://t.co/wIsNuF1AiB

— Vijay Shekhar (@vijayshekhar) February 14, 2018
For them to survive, they can't let us fail
When Google manipulated the search results and abused its position in Europe, it was fined a record-breaking $2.7 billion (Rs. 17,550cr) by the EU. In contrast, closer home, India's antitrust watchdog Competition Commission of India imposed a fine of just Rs. 136cr, for the same mistake of Google. Is it safe to say - we are too scared to punish the biggies? But, is it a fair play then?
When Flipkart's Sachin Bansal speaks, India needs to listen
Not long ago, Flipkart's Sachin Bansal, in a rather heated debate at the Carnegie Global Summit in Bengaluru, had said, "We need to do what China did - we need to tell the world we need your capital and not your companies."
That said, we are not cry babies. Or are we?
Fair play or not, we can't be cry-babies. WhatsApp announced that it would be bringing payments to India, a year back. This means every desi company (read Paytm) was forewarned. Why didn't Vijay Shekhar wake up then? With his muscle-power, smartness and perseverance, he could have also 'arm-twisted' NPCI. But, he chose to build 'Paytm Inbox', a shoddy clone of WhatsApp. It is a 'dog-eats-dog' world. It is a wake-up call for us to bark.
In conclusion: The last man standing will win the battle
But, true to my tribe, I remain hopeful. I know Paytm will find a way out, and so will Flipkart, Snapdeal and several other Indian start-ups. As they say, "If our hopes are dupes, our fears may be liars." It really is about - the last man standing.