Android creator Andy Rubin's smartphone brand Essential up for sale
Android creator Andy Rubin's smartphone brand Essential up for sale
Written by
Bhavika Bhuwalka
May 25, 2018, 05:40 pm
2 min read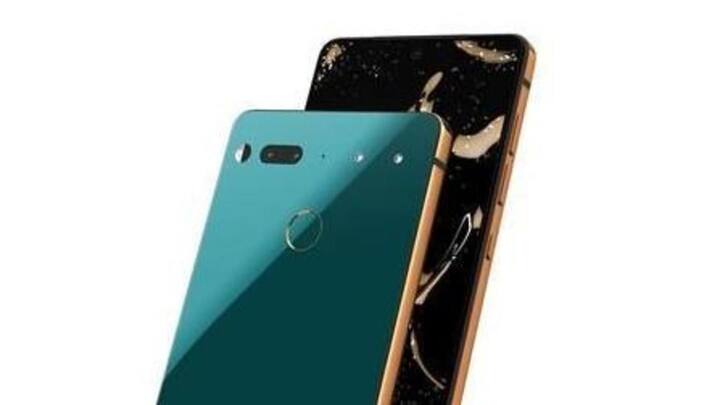 According to reports, Android creator Andy Rubin is trying to sell his smartphone brand Essential. The company has also hired Credit Suisse Group AG for advice on a potential sale. Essential has so far raised $330 million from investors like Rubin's own Playground Global, Tencent Holdings, and the Amazon Alexa Fund. The company was valued at $900 million-$1 billion in 2017.
Essential no longer working on its next smartphone
The company has also canceled the development of its next smartphone which it had been working on for some time. However, Essential is exploring hiring a manufacturer that can keep developing devices with the Essential brand to maintain a market presence.
Company gives up nine months after launching its first smartphone
The start-up was launched last year to challenge the likes of Apple and Samsung. Its first flagship called the Essential Phone PH-1 was launched in May 2017 for $699. Essential spent over $100 million on product development, which is about a third of the company's total funds. But according to an IDC report, only 88,000 units of the smartphone were sold in 2017.
The phone has mixed reviews
Essential Phone PH-1 is unique in look and design. It features modular accessories, uses exotic materials like titanium and ceramic casing, and was among the first phones with an almost bezel-less display. However, the phone has faced heavy criticism primarily for its camera performance.
The phone has 5.7-inch display, triple camera setup
The smartphone features a 5.7-inch QHD edge-to-edge display, 4 GB of RAM and 128 GB of internal storage. It offers a triple camera setup with a 13 MP dual RGB + 13 MP Mono cameras at the rear and an 8 MP camera at the front. It is powered by the Qualcomm Snapdragon 835 processor.
Essential has been facing personnel issues
Other than sluggish smartphone sales, Essential is also struggling with employee attrition. The company has lost dozens of engineers and top executives including Brian Wallace, vice president of marketing, and Joe Tate, head of hardware engineering. Further, last November, reports surfaced regarding Rubin's inappropriate behavior at his previous company Google. Rubin took a short leave of absence amid the allegations but denied them nonetheless.
Will anyone be interested in buying Essential?
However, the pertinent question remains - why will anyone be interested in buying Essential, especially at this valuation? Except patents, the company could not live up to the hype. It was meant to "inject passion back into smartphones", but failed miserably.