Snapdeal's future gets messier with unexpected funding, issuance of shares
Snapdeal's future gets messier with unexpected funding, issuance of shares
Written by
Anish Chakraborty
May 30, 2017, 04:49 pm
2 min read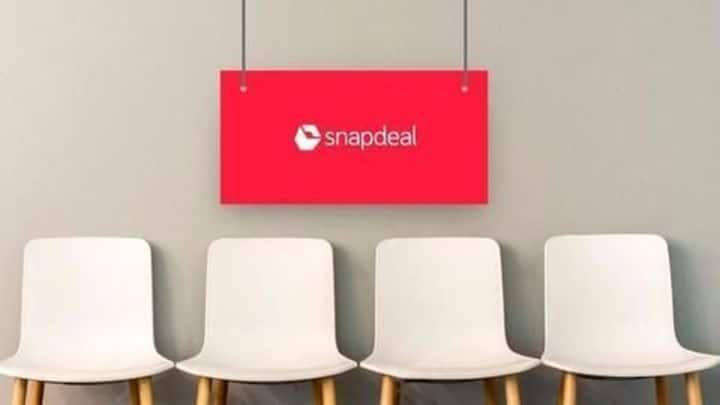 Just when you thought the Snapdeal saga was at its very end, there is a new twist in the tale. Snapdeal just got itself Rs. 113 crore in funding from its existing investor Nexus Venture Partners and founders Kunal Bahl and Rohit Bansal ended up allotting preference shares for a deal it made in 2015. Here's all you need to know.
Funding from Nexus Venture and founders Kuṇal Bahl and Rohit Bansal
According to reports, the struggling online marketplace in the emergency funding round garnered Rs. 113 crore. In this round, Nexus Venture injected about Rs. 96 crore and founders Kuṇal Bahl and Rohit Bansal shelled out Rs. 17 crore in the company. According to industry rumors, this funding is to ensure that the operational expenses are taken care of until the sale materializes.
Funding will not affect proposed sale
This comes at a time, when Masayoshi son-led SoftBank, the biggest investor of Snapdeal is trying to cut its losses by pushing Snapdeal's sale to Flipkart and invest on the merged identity; while facing stiff opposition from Nexus, Kalaari Capital, and Snapdeal co-founders. However, according to Mint sources, this latest funding will not affect the proposed sale, which is in its final leg.
Preference shares for a deal made in 2015
Meanwhile, Snapdeal has issued Rs 113.16 crore worth preference shares to Nexus and to company co-founders in lieu of its acquisition of Unicommerce eSolutions in 2015. Jasper Infotech, which is the parent company of Snapdeal had acquired Unicommerce, an order-fulfillment platform, and has now allocated 14,810 compulsorily convertible cumulative preference shares to Nexus and 1,300 shares each to Bahl and Bansal for the same.
FreeCharge is also considering options
While Snapdeal sale is still dragging itself out, according to reports, Snapdeal-owned mobile wallet firm FreeCharge is also talking to Bank of Baroda (BoB) and Times Internet along with Paytm for its all-cash acquisition deal. Although it has reportedly signed a term sheet with Paytm, it is non-binding in nature and, therefore, it's still trying to gauge other options for a better deal.