SoftBank buys stake in Flipkart, becomes its largest shareholder
SoftBank buys stake in Flipkart, becomes its largest shareholder
Aug 10, 2017, 03:38 pm
2 min read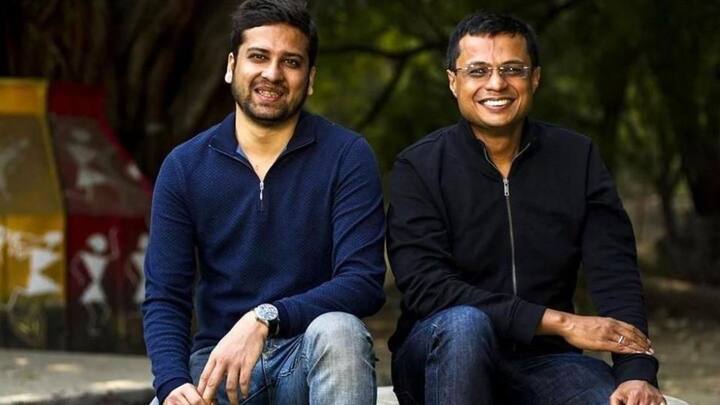 Flipkart just announced that it has received a mix of primary and secondary capital from the SoftBank Vision Fund. Calling it the "biggest ever private investment" its statement mentioned that from now on Vision Fund will be one of the largest shareholders in the home-grown e-commerce firm. Flipkart now has an excess of $4 billion of cash in its balance sheet. Here's more.
Flipkart and SoftBank shake hands, Amazon your turn
This investment was part of Flipkart's previously announced financing round which saw the e-commerce giant raising capital from three bigwigs of the tech world- Tencent, eBay and Microsoft. Co-Founders of Flipkart, Binny and Sachin Bansal, said, "We're excited to welcome the Vision Fund as a long-term partner as we continue to build our business with a focus on serving the needs of all Indians"
Son is betting on the winner horse
Founder & CEO of SoftBank, Masayoshi Son, gave a statement saying, "We want to support innovative companies that are clear winners in India because they are best positioned to leverage technology and help people lead better lives. As the pioneers in Indian e-commerce, Flipkart is doing that every day." However, the exact amount of this investment has not yet been divulged.
Flipkart can easily consolidate market share now
Currently, Flipkart group consists of its own platform, Myntra, Jabong, PhonePe which is a payments platform, and the recently acquired eBay.in. Initially, Son's plan was to merge Snapdeal and Flipkart together, however, that didn't come through. Looks like Son was really keen on investing in Flipkart and therefore decided to go ahead with a separate deal altogether.
This is a win-win for both
Son now has stakes in two of the biggest Indian start-ups, Flipkart and Paytm. His initial Indian investments had been rocky, but he is getting the hang of it and is making all the right moves. Flipkart's biggest grievance till date has been- not having enough capital to take the fight with Amazon. Now, it is going to give Jeff Bezos a hard time!