SpaceX bags $130 million contract from the US Air Force
SpaceX bags $130 million contract from the US Air Force
Written by
Bhavika Bhuwalka
Jun 22, 2018, 07:36 pm
2 min read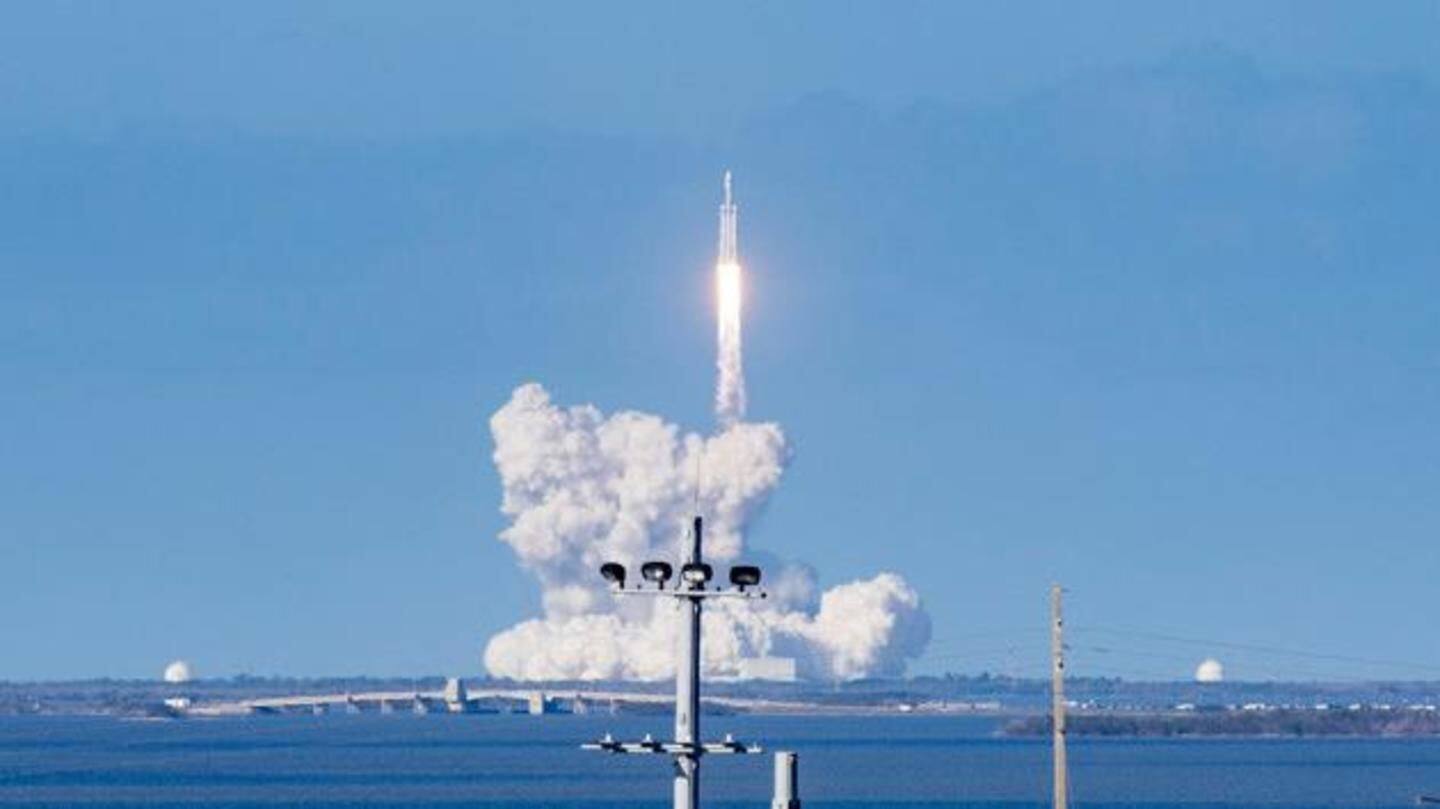 SpaceX has landed a $130 million contract with the US Air Force to launch an Air Force satellite using its Falcon Heavy rocket. The private space company founded by Elon Musk will put a classified Space Command-52 satellite into its intended orbit expectedly in 2020 from the Kennedy Space Center in Florida. This is SpaceX's first major national security contract for the Falcon Heavy.
SpaceX thankful to be awarded "this critically important mission"
The contract will provide the US Air Force with "a total launch solution for this mission, which includes launch vehicle production, mission integration, and launch operations," a government statement said. SpaceX President and COO Gwynne Shotwell said, "SpaceX is pleased to continue offering the American taxpayer the most cost-effective, reliable launch services for vital national security space missions."
SpaceX beat competition to land the confidence-boosting bid
The US Air Force received two bids for the mission, the other one reportedly being by the United Launch Alliance, a joint venture between aerospace companies Lockheed Martin and Boeing. Since the Falcon Heavy has only been launched once so far, winning the contract is a big vote of confidence from the US government in SpaceX's capabilities.
The Falcon Heavy is the world's most powerful operational rocket
SpaceX's newest rocket was successfully launched for the first time in February. It had Musk's personal Tesla Roadster car as payload. The Falcon Heavy has three first-stage boosters that can be re-landed and reused after stage separation, which lowers mission costs for SpaceX. In February, SpaceX managed to recover two of Falcon Heavy's first-stage rocket boosters mere three minutes after the launch.
Falcon Heavy can carry 141,000-pound payload, has 27 engines
The Falcon Heavy combines the powers of SpaceX's three Falcon 9 rockets into one and features a total of 27 Merlin engines. According to SpaceX, "These engines together generate more than five million pounds of thrust at liftoff, equal to approximately eighteen 747 aircraft." The rocket is 230 feet in height and can carry about 141,000 pounds of payload.
Upcoming Falcon Heavy launches
The Falcon Heavy will be launched for the second time in October as part of Air Force's Space Test Program Flight 2. Under this experimental mission, the rocket will carry 25 small satellites into space. It will also launch a Saudi Arabian satellite towards year-end.