Swiggy fires 380 employees amid 'challenging economic conditions'
Swiggy fires 380 employees amid 'challenging economic conditions'
Jan 20, 2023, 01:58 pm
2 min read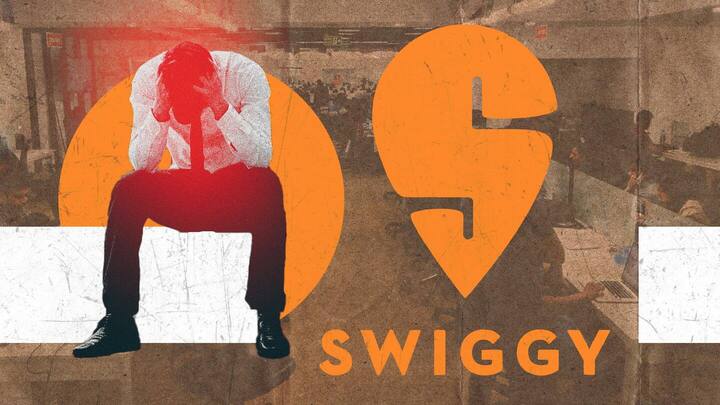 Food and grocery delivery platform Swiggy has become the latest of India's start-ups to fire employees. In a bid to rationalize its business amid ongoing funding winter, the company has laid off 380 staffers. The decision that is set to rock the country's start-up ecosystem even further was communicated to employees at a town hall today.
Why does this story matter?
An impending recession and macroeconomic headwinds have dried up venture funding. Investors are wary of spending their money amid the ongoing economic uncertainties.
Indian start-ups have been heavily hit by this cautionary approach by investors. Many have resorted to laying off employees in an effort to cut costs.
Per Moneycontrol, start-ups in the country have already axed over 1,000 employees in 2023.
The layoffs are part of a 'restructuring exercise'
In an email sent to employees after the town hall, Swiggy founder and CEO Sriharsha Majety said that the company took the "very difficult decision" to fire employees as part of a "restructuring exercise." "This has been an extremely difficult decision taken after exploring all available options and I'm extremely sorry to all of you for having to go through with this," he added.
Swiggy will shut down its meat marketplace
Swiggy's restructuring does not end with layoffs. Majety said that the company would be shutting down its meat marketplace. "While the team has done exceptionally well with solid inputs, we haven't hit product-market fit here despite our iterations," he said. Swiggy will still offer meat to customers via Instamart. "We will continue to stay invested in all other new verticals."
Fired employees will receive 3-6 months of salary
Depending on their tenure and grade, laid-off employees will receive three to six months of their salary in cash. The payout will include 100% of variable pay or incentives. The company has also waived the annual vesting cliff for employee stock options. They will receive medical insurance coverage till May 31, 2023, and career transition support for the next three months.
Many start-ups have laid off employees this year
Indian start-ups are facing a rocky road in 2023. We are still in January and some high-profile companies have already reduced their workforce. Google-backed Mohalla Tech, the parent of ShareChat, trimmed its workforce by 20% a few days ago. Swiggy's rival Dunzo is another start-up that laid off employees in 2023. Edtech unicorns LEAD School and upGrad have also axed staffers this year.