Need to remove hurdles to achieve 8% sustainable growth
Need to remove hurdles to achieve 8% sustainable growth
Written by
Ramya Patelkhana
Oct 08, 2016, 07:30 am
3 min read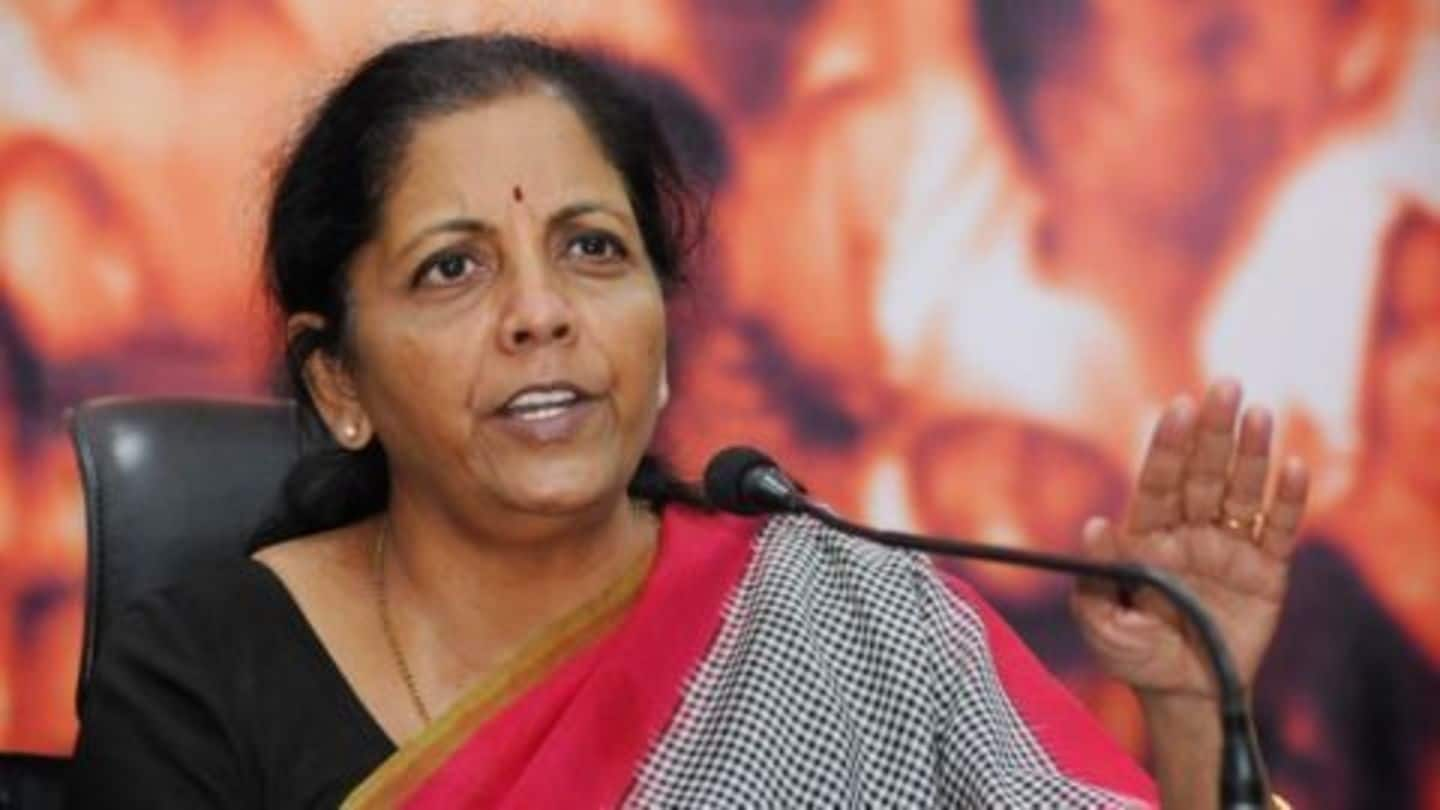 Speaking at the 32nd India Economic Summit, Commerce and Industry Minister Nirmala Sitharaman said Indian economy can achieve an 8% sustainable growth in the coming years. However, she added steps to remove regulatory hurdles affecting the country's competitiveness and ease of doing business need to be taken. She said there is a necessity to work more closely with the states and remove such hurdles.
About the World Economic Forum
The World Economic Forum (WEF) is a Swiss non-profit organization headquartered in Cologny, Geneva. The international institution for public-private cooperation was established in 1971. Its mission is to improve the world by engaging political, business, academic, and other leaders and shape the global, regional, and industry agendas. The WEF convenes regional meetings in several locations, including the annual India Economic Summit in India.
India Economic Summit 2016
The two-day India Economic Summit co-hosted by World Economic Forum (WEF) and the Confederation of Indian Industry (CII) began in New Delhi. About 600 participants from over 30 nations and Indian corporate seniors are attending the Summit's 32nd edition. Issues like regional economic integration and financial inclusion through digital transformation would be discussed. CII Director-General Chandrajit Banerjee said geopolitical scenarios wouldn't affect Indian economy.
India will grow rapidly, says WEF Executive Committee Member
Jennifer Blanke said India would continue to have a quite rapid growth. She said, "economies need to be competitive for monetary policy to be effective." On the 0.25% repo rate cut, she commented the Reserve Bank of India had done a really good job.
Union Ministers, Indian corporate seniors attend the Summit
The 2016 India Economic Summit was inaugurated by Commerce and Industry Minister Nirmala Sitharaman. Several Indian corporate leaders, including Vedanta Founder & CEO Anil Agarwal, Hero MotoCorp Chief Pawan Munjal, Bharti Enterprises Chairman Sunil Mittal, Paytm India Founder Vijay Shekhar Sharma, are attending the Summit. Union Ministers like Suresh Prabhu, Ravi Shankar Prasad, Nitin Gadkari, Dharmendra Pradhan, Smriti Irani would attend different sessions.
Jennifer Blanke's statement
"To really have sustainable growth, you cannot count on things like extra bursts of extra money in the system. What you need to do is to tackle those underlying structural impediments. RBI needs to keep making sure that everyone has confidence in the system."
The Centre and states need to work together
Sitharaman said the Centre and states should work and go down to municipality and panchayat levels to remove regulatory hurdles. She said with greater use of technology, our country is moving towards a transparent, corruption-free system. She cited the examples of the Goods & Services Tax that brings over 800 goods and services onto one platform, and the revolutionizing JAM (Jan Dhan-Aadhaar-Mobile) trinity.
India's biggest challenge
Harvard University Professor of Economics Gita Gopinath said India's biggest challenge is to achieve sustainable growth along with not having an occurrence of a lost decade like a few European nations that went through an economic crisis. General Electric's Hong Kong Vice-Chairman John Rice said for India to be more competitive, there should be more emphasis on exports and support to manufacturing exports.
How can India sustain growth?
Gita Gopinath stated: "How can India sustain a 8% growth for the next many decades? That is the biggest challenge. It can continue to do reforms, and see further improvement in the ease of doing business index and its competitiveness rankings."