After Jio and Airtel, Vodafone launches smartphone at Rs. 999
After Jio and Airtel, Vodafone launches smartphone at Rs. 999
Oct 25, 2017, 01:26 pm
2 min read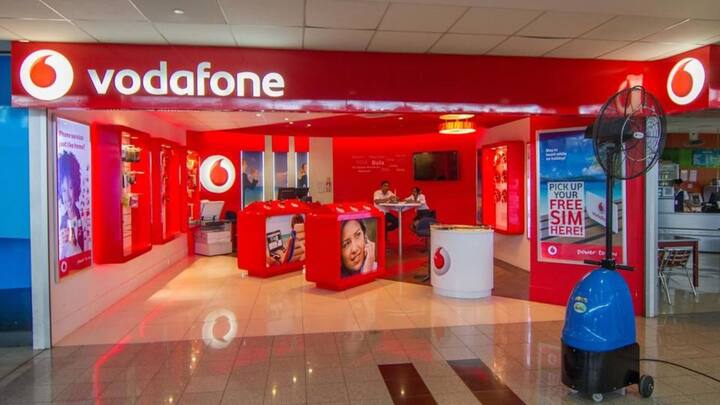 After Airtel and Jio, it is Vodafone's turn to launch its own bundled smartphone offer. The operator has tied up with Micromax to offer the Bharat 2 Ultra at an effective price of Rs. 999- the cheapest till now in the telecom wars. It will be available in retail stores including Vodafone stores from the first week of November.
About the Bharat 2 Ultra smartphone
The Bharat 2 Ultra comes with 512MB Ram and 4GB internal storage. It has a 2MP rear camera and a 0.3MP front camera with a 4-inch WVGA display. The Android Marshmallow device is powered by a Spreadtrum SC9832 1.3Ghz Quad Core and a 1300 mAh battery.
How will the cashback scheme work?
Subscribers need to pay Rs. 2,899 while buying the phone. For the next three years, they have to make monthly recharges of at least Rs. 150. After the first 18 months, subscribers will get a cashback of Rs. 900 in their Vodafone M-Pesa wallet, and another Rs. 1,000 after the next 18 months. Unlike Jio, they don't have to return the phone for refund.
Airtel and Vodafone have beaten the JioPhone in at least one way: the JioPhone has to be returned to get the refund. With Airtel (Rs. 1,399) and Vodafone, you get a smartphone forever. Airtel is offering the Karbonn A40 Indian with 1GB RAM, 8GB expandable memory and a 1400 mAh battery. Airtel's advanced specifications at an additional Rs. 400 seems like a good deal.
What does it mean for the brands?
For Vodafone and Micromax, it's a win-win: by bringing to India its cheapest smartphone yet, Micromax is hoping to take back its spot in the top-five among smartphone manufacturers by 2017 end. To drive up market share, it also has a feature phone tie-up with BSNL. On the other side, it has become essential for telcos to match Jio's disruptive offers to retain customers.
Meanwhile, what are other telcos doing?
Sources say Jio could launch more models for its 4G feature phone at low prices, but if it wants to stay in the race, it has to do something fast. Idea earlier announced it is working with manufacturers on a solution to bring down the cost of phones. Even BSNL is in talks with handset manufacturers to introduce bundled offers.