WeWork appoints real estate veteran Sandeep Mathrani as CEO
WeWork appoints real estate veteran Sandeep Mathrani as CEO
Written by
Shubham Sharma
Feb 03, 2020, 05:45 pm
3 min read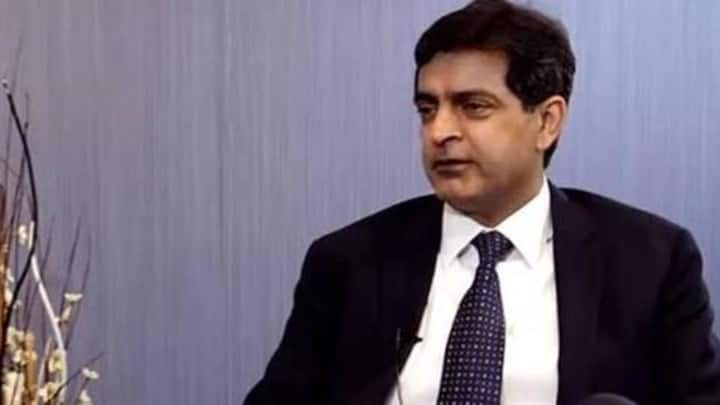 WeWork, the American start-up that provides shared workspaces, has appointed real estate veteran Sandeep Mathrani as its new CEO. Mathrani will officially take over the role on February 18 and work towards turning around the fortunes of the embattled company, which has been dealing with a range of issues, starting from an imploded IPO to allegations of sexism and unprofessional culture. Here's more.
Mathrani to replace interim co-CEOs
When Mathrani assumes the top job at WeWork, he will be replacing Artie Minson and Sebastian Gunningham, the interim co-CEOs who took over the job since the ouster of Adam Neumann, the co-founder and former CEO, in September 2019. Neumann was forced to leave after WeWork failed to go public, because of his questionable leadership, erratic behavior, unchecked power, and WeWork's losses.
WeWork was on the verge of bankruptcy
Following Neumann's departure, WeWork was on the verge of potential bankruptcy. However, SoftBank, an existing investor of the company, bought an 80% stake for $10 billion, saving it from major downfall. Since then, SoftBank had been searching for an ideal person who could repair the business and tarnished image of WeWork, helping the company cut down its losses and eventually go public.
Mathrani has the experience in reviving businesses
That said, there's no denying that WeWork's final choice, Mathrani, has got the experience in reviving businesses and that too in real estate (which is where WeWork operates). The executive is known for reviving and re-launching leading shopping mall operator GGP after its bankruptcy in 2010. Before WeWork, Mathrani was the CEO of Brookfield Property Partners, a real estate firm managing retail spaces.
Before that, Mathrani was the CEO of GGP Inc.
Prior to Brookfield, Mathrani was GGP Inc.'s CEO as well as the president of retail for Vornado Realty Trust and executive vice president at Forest City Ratner. He had completed both his Bachelors in Engineering and Masters from Stevens Institute of Technology in New Jersey.
Mathrani will report to WeWork's executive chairman
At WeWork, Mathrani will be reporting to Marcelo Claure, the company's executive chairman and the COO of SoftBank. Claure had joined a little over three months ago and has helped develop a five-year strategic plan, which includes achieving profitability on an adjusted EBITDA basis by 2021 and positive cash flow by 2022. Clearly, Mathrani has a lot on his plate.
Here's what Mathrani said after being appointed
"I am honored to be joining WeWork," Mathrani said after his appointment. "The company has redefined how people and companies approach work with an innovative platform, exceptionally talented team and significant potential if we stick to our shared values and maintain our members-first focus."