WhatsApp Business launched in India: Scope and risks
WhatsApp Business launched in India: Scope and risks
Jan 23, 2018, 04:33 pm
3 min read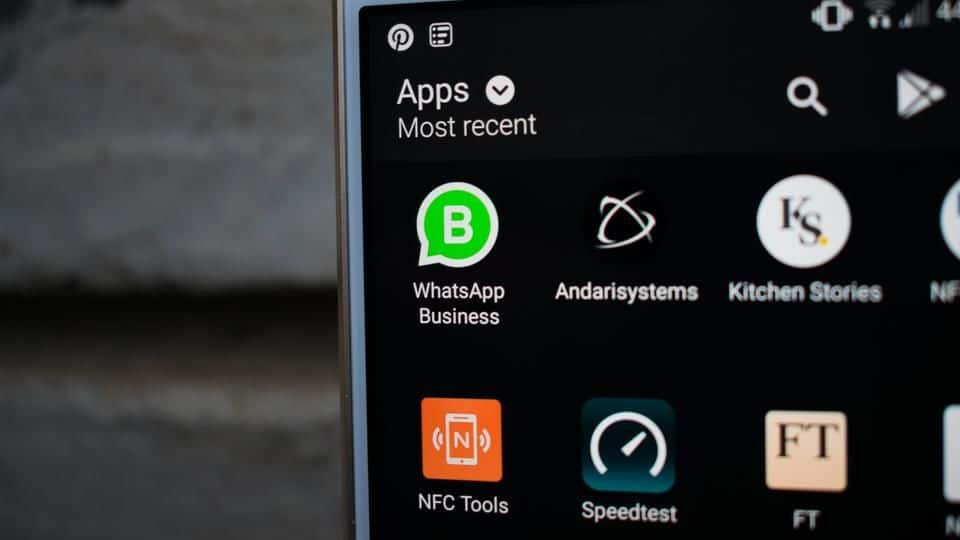 WhatsApp Business has started rolling out in India for Android users, four days after its launch. The iOS version is expected to arrive soon. This is a standalone app and can be used separately from WhatsApp Messenger, the regular version. With this, businesses can have their own profiles on the app and connect with customers better. Here's all you need to know.
All about the new WhatsApp Business: What makes it different?
WhatsApp Business has been specially designed to help businesses "communicate more efficiently with customers." Additional features include a Business Profile option to show details like website or location. Business owners can also view metrics of performance on the platform. It can also be used with a landline connection. Both versions can be used on one phone, but different phone numbers will be required.
If you're thinking of trying it out, here's a warning
Once you restore your chat backup from WhatsApp Messenger to WhatsApp Business, you'll not be able to restore it back to the former. To do so, you'll have to copy the WhatsApp Messenger backup on your phone to your computer before using WhatsApp Business.
Business partners and scope in India
One of the earliest Indian businesses to implement this feature was BookMyShow. It informed its users that from now on, it will be sending confirmation of booked tickets via WhatsApp. In the pilot, WhatsApp Business also partnered with Netflix and MakeMyTrip. Interestingly, it was tested in India and Brazil before its launch. Over 80% businesses have said it helps them improve their performance.
Users have the option of blocking Business accounts
For users, profiles will be marked as Business Account so that they know they are being contacted by a company. They can block the profiles they don't want to receive messages from and report accounts for spamming.
'Paytm for Business' the latest competitor of WhatsApp Business
Similar apps have already made their foray into India. Goodbox, launched in 2015, helps businesses create a consumer-end platform. Truecaller's TrueSDK lets firms send targeted ads to consumers. Hike has a unique achievement: in June'17, it became the first communications app in India to implement UPI. Yesterday, Paytm launched 'Paytm for Business', which allows merchants to accept payments, manage day-to-day transactions and day-end reconciliations.
So what does WhatsApp have going for it?
The strongest advantage of WhatsApp is its reach: as of last February, it had over 200mn monthly active users in India. That's 2,000L each month. It has been improving drastically, with new features being introduced frequently like YouTube integration, Delete for Everyone, and Notification Channel support for Android Oreo. It is also reportedly working to integrate UPI-enabled payments, which will be a clincher.