Who is Ruchir Modi, the successor of Lalit Modi's empire
Who is Ruchir Modi, the successor of Lalit Modi's empire
Jan 16, 2023, 06:31 pm
2 min read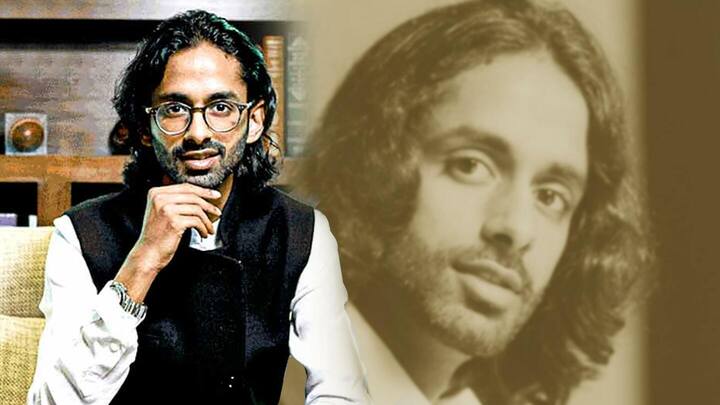 Former IPL chairman Lalit Modi has named his son Ruchir Modi as his successor beneficiary in the KK Modi Family Trust with immediate effect. The announcement comes in the backdrop of an ongoing legal tussle between Modi, his mother Bina Modi, and his sister Charu Modi. Now, let's take a look at the new face of the Modi business family.
Lalit Modi is fighting legal and health battles
Modi's decision to forego his interest in the family trust in favor of his son is chiefly because of his deteriorating health condition and the issues with his mother and sister. "The present litigation with my mother and sister, is tedious, strenuous and has gone on for long," he said. "It has caused and continues to cause me immense distress," he added.
Ruchir Modi is the eldest of Lalit Modi's children 
Ruchir Modi is the first of two children of Lalit Modi and Minal Sagrani. He has a younger sister named Aliya. In his statement, Lalit said, "I have discussed this with my daughter and she and I are of the opinion that I should hand over the control of affairs of the LKM family and its beneficial interest in the Trust to my son."
He has a bachelor's degree in global business management
Ruchir started his schooling at the American School of Bombay. In 2010, he joined American School in London, a famous private school. He graduated with a bachelor's degree in global business management from Regent's University in London in 2016. The younger Modi has served as an intern in the House of Commons at the offices of Keith Vaz, a former MP.
Ruchir serves as a director at Godfrey Philips
Ruchir has a decorated professional resume. He serves as the director of several family-owned businesses, including cigarette major Godfrey Philps, Modi Enterprises, and Modicare Ltd. In 2014, he founded Modi Ventures. Presently, he serves as the CEO of the firm. In 2016, he was appointed Fashion TV's India brand head.
He was the president of Alwar Cricket Association
Like his father, Ruchir is known for his penchant for a flamboyant lifestyle and love for cricket. He was the president of the Alwar Cricket Association from 2016 to 2020. A quick scan of his Instagram account reveals a man who loves his jet-setting lifestyle, yachting, and time with friends. He is reportedly dating Anastasia Fuks, a Russian heiress.
A sneak peek into his life!