Google "contrived emergency" in seeking stay on Android anti-trust ruling
Google "contrived emergency" in seeking stay on Android anti-trust ruling
Jan 16, 2023, 06:02 pm
2 min read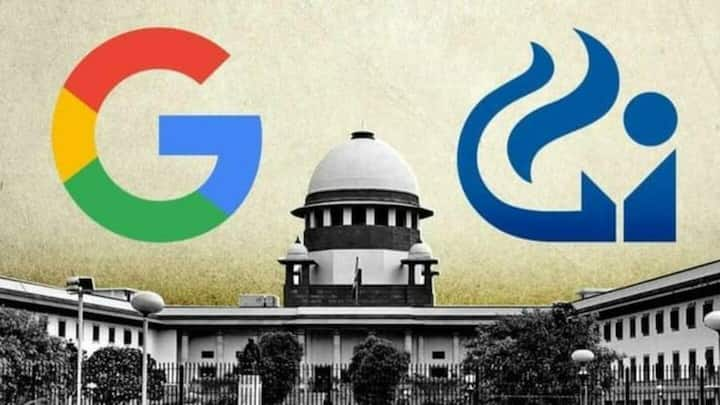 The Supreme Court of India, on Monday, said it will hear Google's plea against the Competition Commission of India (CCI) order on the Android ecosystem on January 18. The CCI order, imposing a Rs. 1,336.7 crore penalty and other non-monetary sanctions, is set to come into effect on January 19. Previously, the National Company Law Appellate Tribunal (NCLAT) denied Google's plea for interim relief.
Why does this story matter?
With less than a handful of days left for CCI's order to come into force, Google has found itself in a pickle. The company's last hope, a Supreme Court intervention, is also hanging by a thread now.
Considering the sweeping nature of CCI's order, Google is at risk of losing its grip over Android in India.
Google contrived urgency: Division bench headed by CJI
Google approached the Supreme Court about the CCI order after the NCLAT refused to grant an interim stay. The appeal was heard by a division bench comprising Chief Justice of India Dhananjaya Y. Chandrachud, P S Narasimha, and J.B. Pardiwala. The court orally observed that Google "contrived urgency" by filing an appeal in the eleventh hour before the NCLAT.
ASG pointed out Google's delay in approaching NCLAT
In the brief and heated hearing, Google was represented by senior advocate A.M. Singhvi, while additional solicitor general (ASG) N. Venkatraman appeared on behalf of CCI. The ASG contended that Google filed the appeal against the CCI order a day before the statute of limitations was set to expire. NCLAT had denied the tech giant's plea on the same ground.
Google has already complied with similar directions in Europe: ASG
The ASG argued that Google is discriminating between Android customers in India and Europe. He said that the company has already complied with similar directions in Europe. "European Union has already held them to be dominant. We are a third-world country. How can they discriminate Indian consumers from European consumers?" said Venkatraman.
Court enquired about Google's willingness to practice European regime 
The court asked Google whether it would be ready to practice the same regime in India as it has in Europe. "Please reflect on this and come back," the CJI said. The bench initially planned to send the case back to NCLAT. However, upon the ASG's objection, the court posted the matter for Wednesday for further hearing.