Airtel launches 5G Plus in Agra, Meerut, Gorakhpur, Kanpur, Prayagraj
Airtel launches 5G Plus in Agra, Meerut, Gorakhpur, Kanpur, Prayagraj
Jan 16, 2023, 05:04 pm
2 min read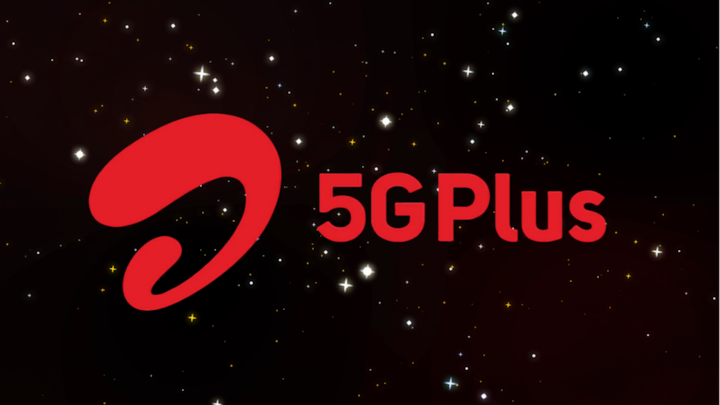 Bharti Airtel has launched 5G Plus in five major cities of Uttar Pradesh including Agra, Meerut, Gorakhpur, Kanpur, and Prayagraj. While the operator continues to expand its service coverage, it is allowing users to enjoy high-speed 5G connectivity at no additional cost. Individuals can experience up to 20-30 times faster speeds on 5G Plus than the telco's current 4G network.
Why does this story matter?
Uttar Pradesh is the fifth largest state in India (area-wise). However, it is the most populated state in the country.
In such a scenario, the faster rollout of its 5G Plus service will help Airtel strengthen its presence in UP.
Notably, the telco has surpassed 363.4 million subscribers in the country, bragging over a million customers for its 5G network alone.
What areas are covered in Agra and Meerut?
Airtel's 5G Plus now covers various places in Agra including, Arjun Nagar, Kamala Nagar, Avas Vikash Colony, Bodla, Gwalior Road, Idgah Colony, Dayal Bagh, Defence Colony, Rajpur road, Loha Mandi, Pushpanjali Vihar, Moti Bagh Sanjay Place, Shahaganj, and Taj Ganj. Areas covered in Meerut include Ganga Nagar, Shastri Nagar, Tejagarhi Chowk, Bagpat Road, Indrapuram, Jagrati Vihar, Gandhi Ashram, Modipuram, Pallavpuram, Madhavpuram, Ghantagarh, and Begumbagh.
These places in Gorakhpur, Kanpur, and Prayagraj get 5G
In Gorakhpur, 5G Plus covers Rasoolpur, Ajay Nagar, Hazaripur, Nanda Nagar, Ghanta Ghar, Azad Nagar, Maitripuram, Padri Bazar, Shahpur, and Haraiya. The areas in Kanpur getting 5G include Jajmau, Rawatpur, Barra, Krishna Nagar, Avas Vikas III, Kalyanpur, Naubasta, Tilak Nagar, Nehru Nagar, and Panki. In Prayagraj, Kamlanagar, Colonelganj, Bamrauli, Jhalwa, Naini, Beniganj, Johnstonganj, Prayagraj railway station, Salori, Phaphamu, and Jhusi, have received 5G Plus.
5G Plus can be availed on 4G SIMs
Airtel claims that customers can enjoy 5G Plus on their existing 4G SIMs. They simply need to head to 'Settings' on their device, select 'Mobile Network' and pick Airtel SIM. Further, they should tap on 'Preferred network type' and choose 5G network as the option.
Airtel is aiming for nationwide coverage by March 2024
Airtel is one of the fastest-expanding 5G operators alongside Reliance Jio. The telco recently launched 5G connectivity in Lucknow and Varanasi, post which it has now announced the roll-out in five more regions across Uttar Pradesh. The company is currently augmenting its 5G Plus network and aims to offer countrywide coverage by March 2024. Airtel is yet to reveal its upcoming 5G data plans.