Delhi: Five Romanians cloned ATM cards using gift cards, arrested
Delhi: Five Romanians cloned ATM cards using gift cards, arrested
Feb 05, 2019, 08:00 pm
2 min read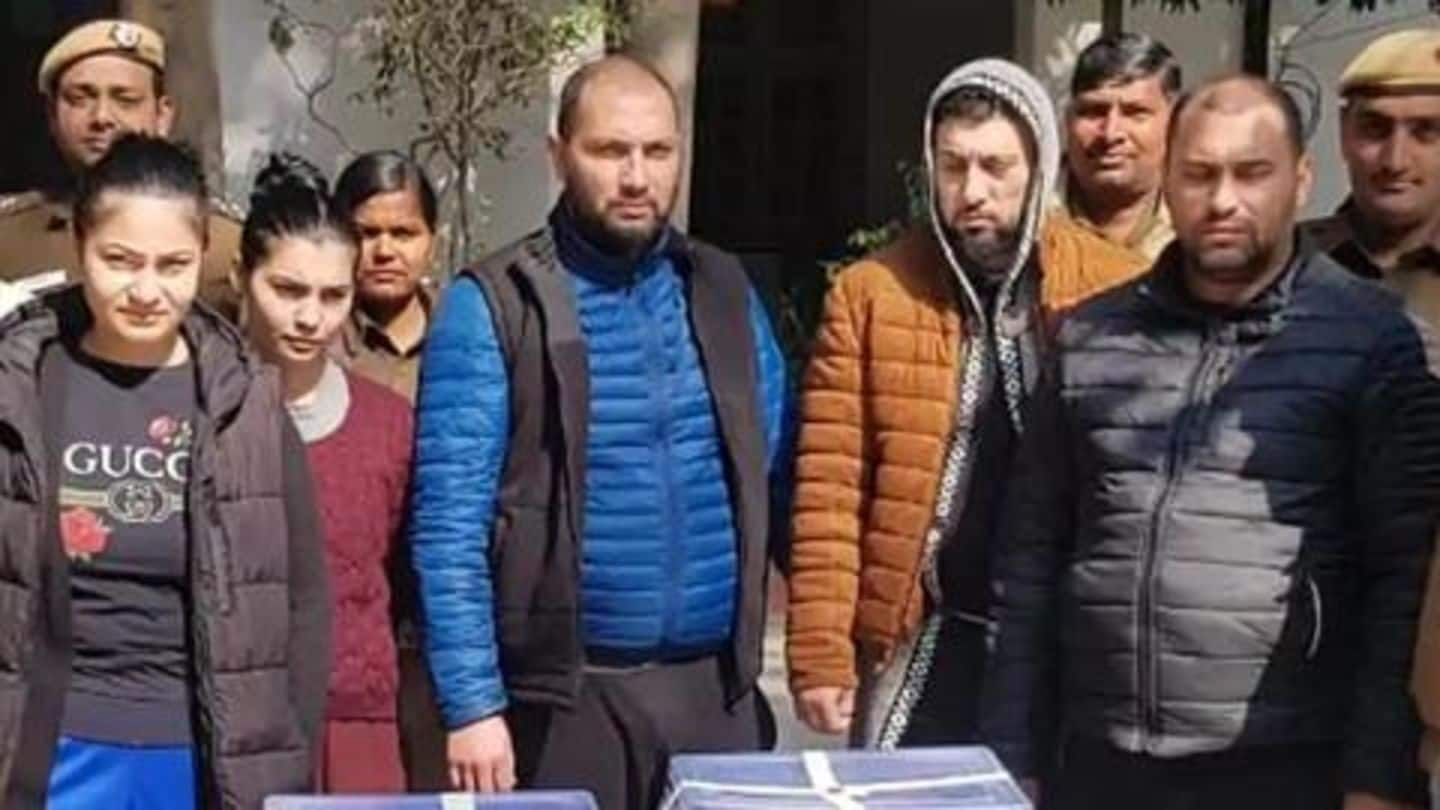 Delhi Police have arrested two women and three men from Romania on account of tampering ATMs in the capital city and looting others by cloning their debit cards. The arrested people were identified as Caragica Elisabeta, 22, Castache Irina, 27, Lavtaru Ion, 38, Dumitro Nicolae, 36, and Nistor Llie, 36. Notably, Caragica and Castache were the masterminds behind the racket. Here's more.
Cops were alerted about a skimming device, formed special team
Cops picked up the trail of the gang on January 31, after they were alerted that a skimming device with camera was installed at the IDBI bank ATM in Sadar Bazar. When officials scanned the CCTV footage of the ATM, it showed two masked women entering the ATM and tampering with it. Following this, a special team was formed under SHO Surender Singh.
Women were nabbed after they removed their set-up
IDBI bank officials were asked to reinstall the skimming and camera device in the same ATM machine. The skimmer was installed on the card reader and camera above the keypad. That day, around 3:30 pm, after the masked women entered the ATM, removed their set-up and were about to leave, cops apprehended them red-handed. The women then led the cops to their associates.
102 H&M gift cards, skimmer, camera with memory card seized
Cops have seized 102 H&M gift cards into which the ATM card user's data was supposed to be transferred. DCP (north) Nupur Prasad told media that a skimmer, a camera with memory, two laptops, and four mobile phones have also been recovered and are being analyzed. "Apart from the devices, we also recovered 88 cloned cards (H&M cards)," the DCP said.
Accused came to India frequently, would look for isolated ATMs
During interrogation, the accused said they came to India frequently on tourist visa, would identify crowded markets and the women would install their devices on unguarded and isolated ATM-booths. "Thereafter, the other suspects would use software to transfer data onto other cards," the DCP said. Further, the women's passports revealed that they arrived in Delhi on January 28, on their second visit.
Police probing if H&M employees also involved in racket
After recovering many cards from H&M, a Swedish multinational clothing company with outlets in Delhi-NCR, police are trying to probe whether any of the company's employees were involved in the racket. Meanwhile, another Romanian woman is yet to be arrested.