Mother's breakfast not finished, man pulls train's emergency chain, arrested
Mother's breakfast not finished, man pulls train's emergency chain, arrested
Written by
Ayushi Chamoli
Jul 05, 2019, 01:09 pm
2 min read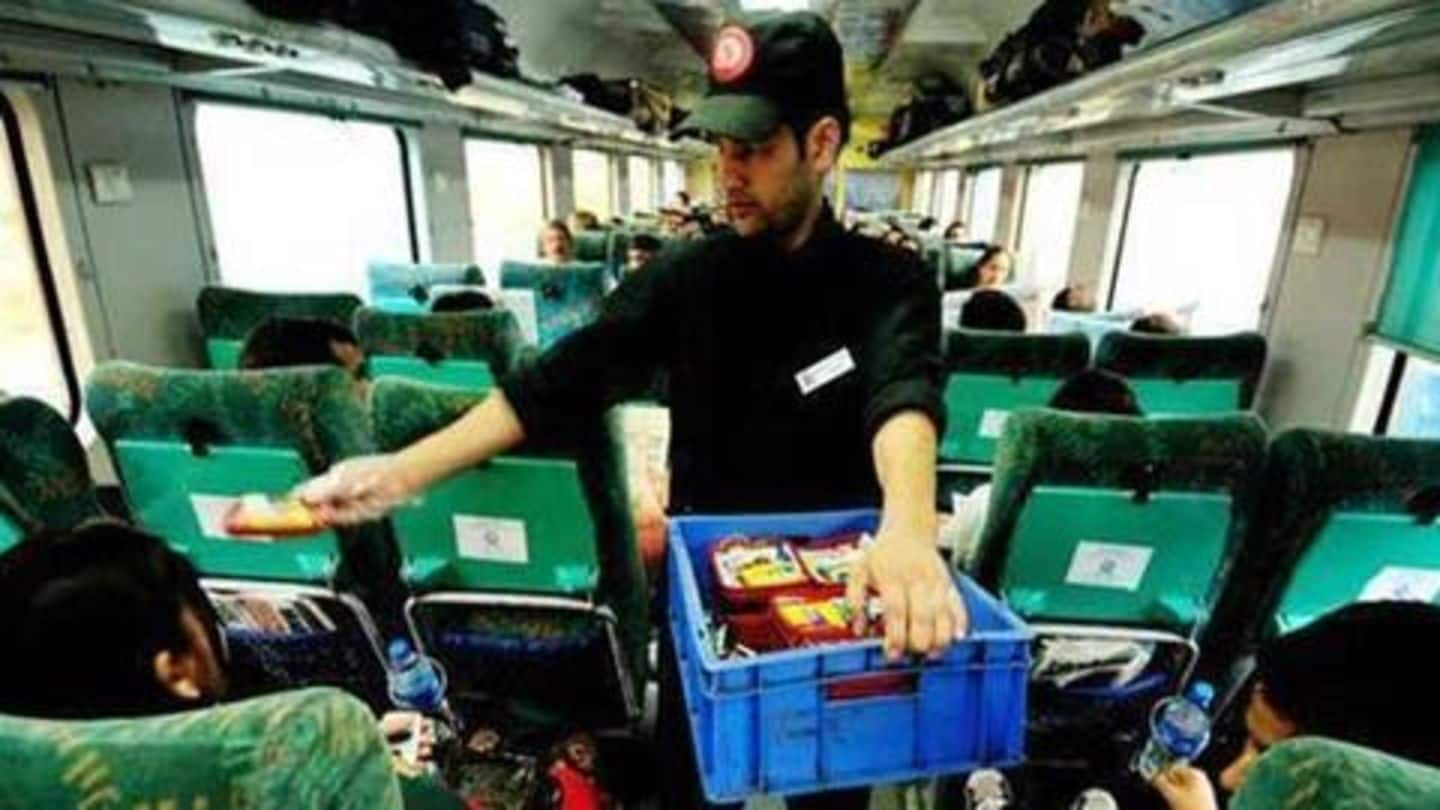 In a bizarre incident, a 32-year-old man was arrested for pulling the emergency chain of a train to enable his mother finish her breakfast. Manish Arora, his mother and their relative were travelling in New Delhi-Bhopal Shatabdi Express when he pulled the chain because the mother hadn't finished eating, but they had reached their destination. He was booked under section 141 of Railways Act.
Manish was travelling to Mathura with mother and a relative
Manish, a resident of East Delhi, was travelling with his kin in the C-8 coach of the train, and they were scheduled to get down at Mathura station. "They were served breakfast in Delhi, but Manish's mother could not finish her meal by the time the train arrived at Mathura Junction," informed station house officer with Railway Protection Force (RPF), CB Prasad.
Prasad further said, "So, he (Manish) decided to pull the chain to let her finish having her breakfast." Manish's reckless decision brought the train to a halt near Mathura junction station before it could eventually reach the platform. He was booked for "unauthorized interference in the conduct of railways," Prasad further informed. However, he was later granted bail by the Railway Magistrate.
Will have to appear in front of magistrate if called
Meanwhile, Manish will have to appear in front of the railway magistrate when asked for and will have to pay penalty. Although he has been released, he could end up in jail for not paying the penalty. Manish has reportedly confessed about the incident.
Various cases of emergency chain system's misuse have been recorded
The emergency chain system was introduced in each coach to help the passengers in case of an emergency like fire, someone left behind, fellow passenger fell from moving train, boarding with a differently-abled person, etc. However, there have been numerous cases of its misuse. Reportedly, Agra RPF has caught around 850 passengers for misusing the facility and recovered nearly Rs. 6L in penalty.