Snake found in Faridabad school's mid-day meal
Snake found in Faridabad school's mid-day meal
May 12, 2017, 03:48 pm
2 min read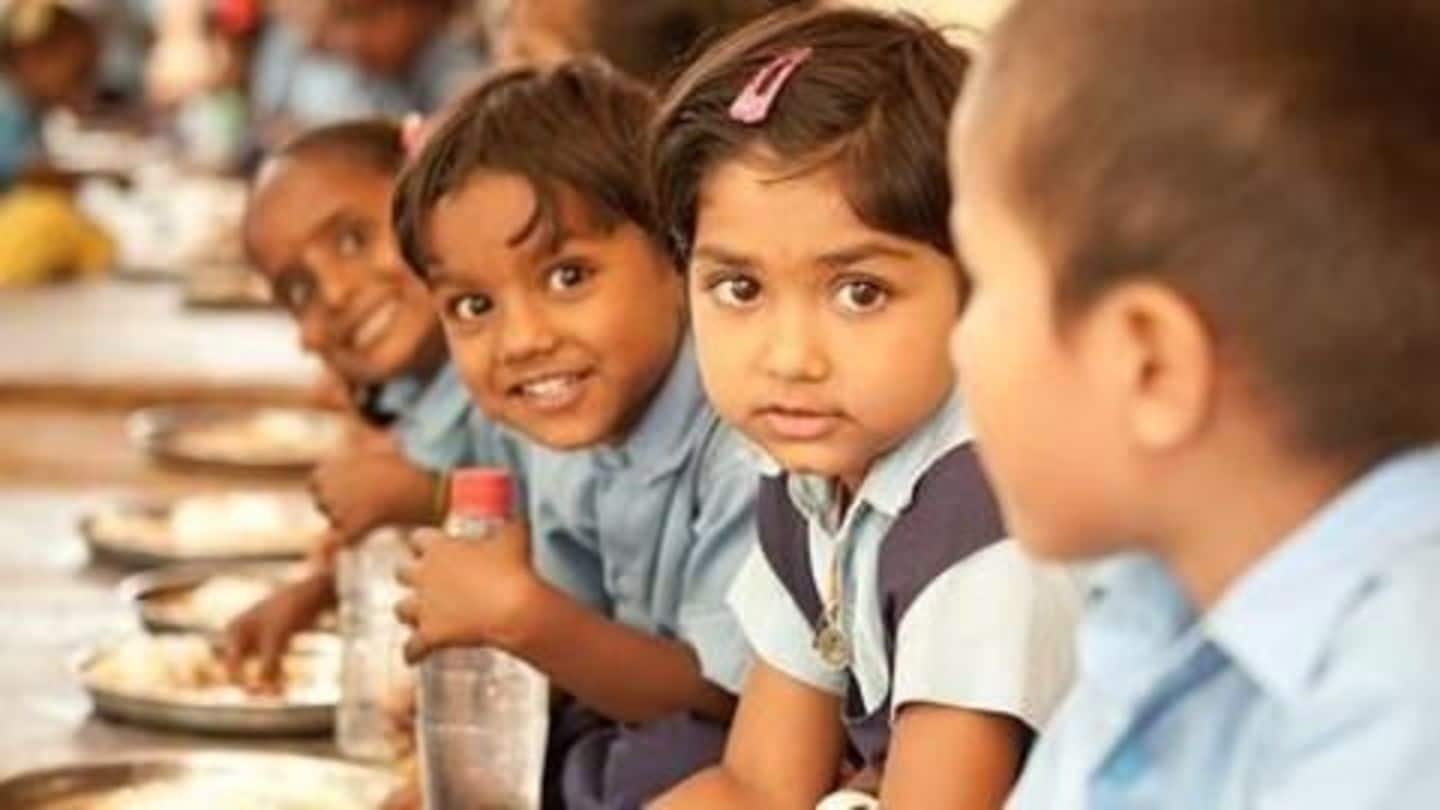 On Thursday, a 'snake' was discovered in the mid-day meal served to students at a Government Girls' Senior Secondary School in NIT-2 in Faridabad. 2 teachers and 6 students were nauseous after consuming the meal; they were taken to a civil hospital and discharged later. A committee headed by Additional Deputy Commissioner will be probing the matter. Tap in for more from Delhi!
Homebuyers contemplate meeting CM Khattar over RERA draft
Gurugram's homebuyers are planning to meet Chief Minister Manohar Lal Khattar tomorrow (Saturday) over the alleged dilution of rules in the state's Real Estate Regulation Act (RERA). They seek reassurance from the CM that their recommendations would be incorporated in the final RERA draft. The homebuyers are also planning a massive protest in order to have their demands be heard.
Noida's WTC to be fully operational from 2020
The World Trade Centre in Noida is expected to get fully operational from 2020 onwards. Noida's WTC at 44 acres is the largest World Trade Centre in the world as of now. The World Trade Centre will provide NCR-based technology industries and small and medium-scale operators with a global platform by offering a gateway for linkages and scale.
AAP takes EVM issue to Election Commission
Saurabh Bhardwaj, legislator and senior leader of the Aam Aadmi Party (AAP) said the Election Commission should form an all-party committee to deliberate whether electronic voting machines (EVMs) can be hacked or not. The Election Commission is going to conduct an all-party meeting today in order to clear doubts and speculations about the authenticity of EVMs.
Hero Honda Chowk to have more U-turns for traffic management
In order to facilitate smooth vehicular movement between Rajiv Gandhi Chowk and the Kherki Daula Toll on the Delhi-Gurugram Expressway, new U-turns will be opened for commuters at the Hero Honda Chowk. The Haryana Urban Development Authority (HUDA) has requested the National Highways Authority of India (NHAI) to build the same at the earliest. NHAI has already agreed to build 2 U-turns.
22-year-old commits suicide in the same spot as her father's
A 2-year-old CA student jumped to death in front of a speeding train. Just six days ago, her father had committed suicide in a similar manner at the same spot. The deceased, Megha Varma, left her house by telling her family members that she was going to visit a friend. She committed suicide at the spot under Raj Nagar's ALT flyover.