Robbers flee with 30kg gold in daring Gurugram heist
Robbers flee with 30kg gold in daring Gurugram heist
Edited by
Shikha Chaudhry
Feb 09, 2017, 05:51 pm
4 min read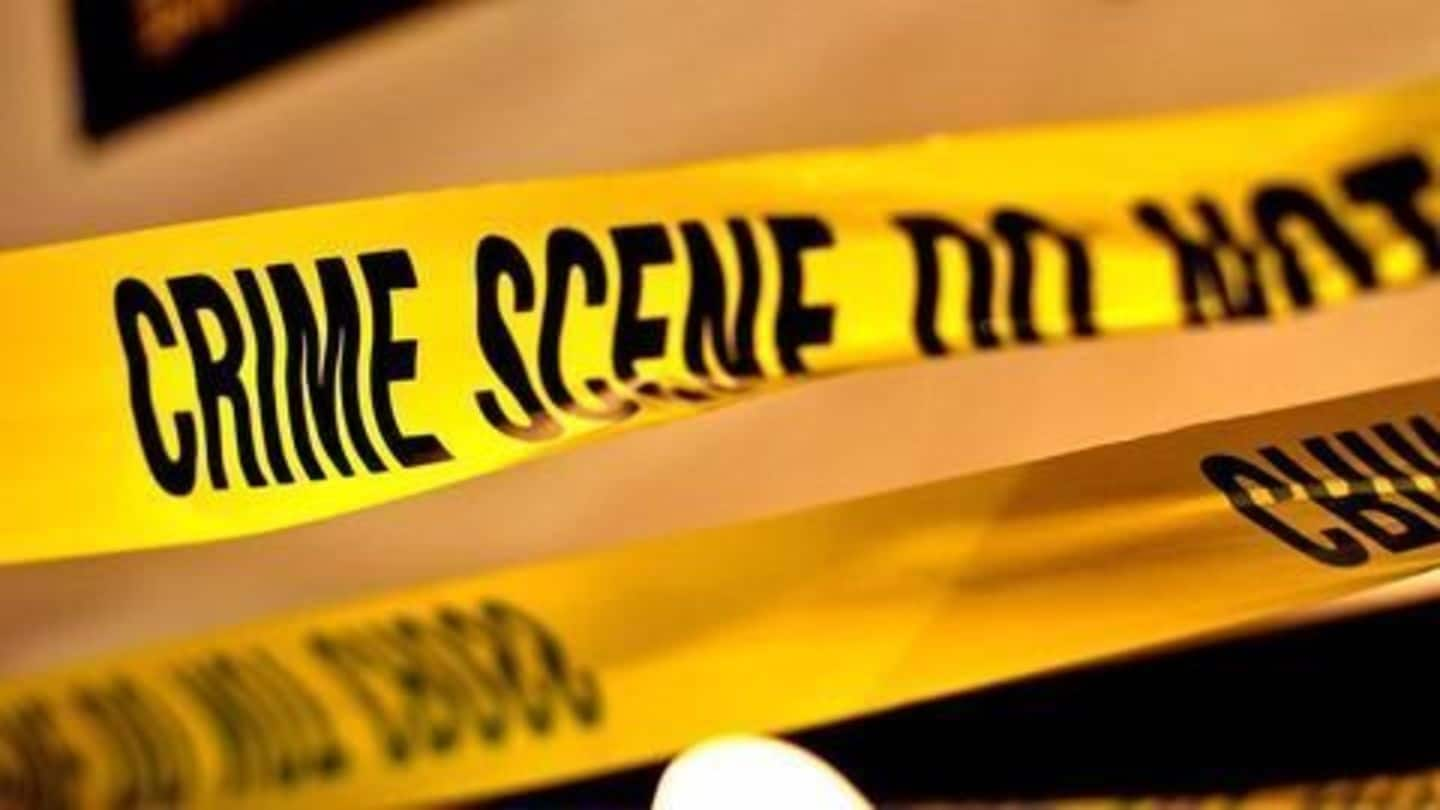 In one of the most daring heists in Gurugram, six-seven robbers took off with over 30kg gold from Money Gold Rathnam firm. The masked and armed men deactivated the telephone connections and CCTV cameras and took employees hostage. They also stabbed two security guards who tried to interfere. Barricades have been put up across the city. Check out more updates from NCR.
A year after sedition row, JNU still sensitive over 'nationalism'
Fearing a repeat of last year's events, JNU refused ABVP permission for a "nationalism lecture" on February 9. Many teachers of the majorly leftist university consider the developments the influence of a right-wing government. Anand Kumar, associated with JNU since 40 years, termed last year's incident "the rallying point for students, faculty and alumni". Meanwhile, ABVP has decided to go ahead with the programme.
Traffic police extols 'beauty benefits' of helmets to women riders
In an innovative move, Delhi traffic police has started extolling 'beauty benefits' of wearing helmets to women riders. One rider was told her hair would become dry if pollutants got into it. "If not for safety, wear a helmet next time for beauty's sake." A constable reported he tells girls how the colourful helmets available in the market will improve their look.
Fashion show marks launch of design course for Tihar inmates
A fashion show marked the launch of the Fashion Lab at Tihar Jail, wherein women inmates will be taught basics of fashion design to help in their rehabilitation post release. Prisoners will organize a similar show at the end of the three-month programme, conceived in collaboration with Pearl Academy. Basic equipment including sewing machines and kits have been installed in the lab.
Cab driver charred to death inside burning car
36-year-old cab driver Sachin Tyagi was burnt to death when his car suddenly caught fire at Mandoli, 500m from his home. Family members alleged passersby clicked photos but didn't offer help. They also reportedly offered to send the videos to his relatives via WhatsApp etc. Meanwhile, locals said they couldn't do anything as the "strong and sudden" fire gutted the car within 15 minutes.
'Dry day' in border areas due to UP polls
Owing to UP elections, Delhi has declared 'dry day' in areas within 100m-radius of the border from February 9 to February 11. According to Rule 52 of the Delhi Excise Rules, 2010, liquor shops will remain closed for 48 hours starting 5pm, February 9. In the first phase on February 11, Ghaziabad, Gautam Buddha Nagar, Shamli, Meerut, Muzaffarnagar and more will go to polls.
Student of blind school arrested for allegedly sodomizing junior
A 20-year-old student of a blind school at Amar Colony was arrested for allegedly sodomizing an 11-year-old junior. The accused was also caught dragging a student to his room last year, but he was let off after his parents apologized to the victim's family. Other students are being counselled to find out if there are more victims who might not have reported similar assaults.
Noida's first full marathon sees over 1,000 runners
Over 1,000 people converged at Sector 128 well before the scheduled time of 6 am for the Noida Grand Marathon. Termed the first full marathon in Noida, the event was held in four categories - full marathon, half marathon, 10km and 5km. The track was a special hit with the people, who lauded it for being "free of pollution and traffic".
Gurugram lawyer dies while test-driving Harley Davidson
53-year-old lawyer Sunil Seth died and pillion rider Neeraj Sethi injured, when the Harley Davidson they were testing crashed into a barrier at an NH-8 exit near Panchgaon Chowk. They had driven the rented bike from Gurugram to Palwal with a bikers' group, and crashed while returning. No wounds were found on Seth's body except injuries on head and chest. Both were wearing helmets.
140 rapes, 238 molestation cases in Delhi in January alone
Delhi registered 140 cases of rape and 238 of molestation in January alone, out of which 43 and 133 cases respectively are yet unsolved. In 2016, 291 of 2,155 rape cases and 1,132 of 4,165 molestation cases remained unsolved. Cases remained unsolved due to insufficient evidence, the accused not being traceable, stays on arrest by courts, and more.