Alia Bhatt shares wrong Preamble, amid CAA protests; gets trolled
Alia Bhatt shares wrong Preamble, amid CAA protests; gets trolled
Dec 18, 2019, 12:45 pm
2 min read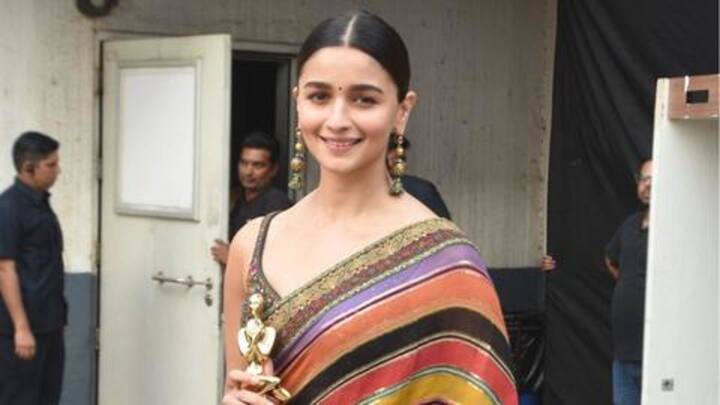 Following actors Sonakshi Sinha and Ishaan Khatter, Alia Bhatt also shared a picture of the Preamble to the Constitution of India, to show support towards the students protesting against the Citizenship Amendment Act. However, she got it wrong, once again! Naturally, she was trolled relentlessly by one and all. Here's what happened.
Alia posted picture of the old, incomplete Preamble
Taking to her Instagram story, Alia shared an image of the Preamble, with a caption that read, "Learn from the students." The only catch? It was the old Preamble. Notably, the forty-second Amendment to the Constitution of India changed the country's description from a "sovereign democratic republic" to a "sovereign socialist secular democratic republic." However, Alia's post carried the original and incomplete description.
Changes made by Congress-led government during Emergency
These changes to the Preamble were made by former Prime Minister Indira Gandhi-led Congress government during the Emergency (1975-1977) period. Furthermore, the words "unity of the nation" were also changed to "unity and integrity of the nation."
And then, she was trolled!
Alia's guide to protest: Googles Preamble, uses first picture
Alia Bhatt googles "Preamble", and uses the first picture that she could find.

She doesn't even know that this is the original Preamble, which doesn't have the words "Secular" and "Socialist", the ideals that they claim to be protecting. 🤣😂 pic.twitter.com/ag9tkshEuC

— Akankasha Kesar (@kesar_akankasha) December 17, 2019
Meanwhile, many Bollywood celebrities have supported the protesting students
In light of countrywide, violent protests against the Citizenship Amendment Act, many Bollywood celebrities have come out in support of the protesting students and groups. Previously, Sonakshi Sinha and Ishaan Khatter had shared pictures of Preamble, as a mark of solidarity towards the protesting students. Other celebrities who have voiced their support include Vicky Kaushal, Huma Qureshi, Swara Bhaskar, Anurag Kashyap, and Hansal Mehta.
On Sunday, Delhi Police launched crackdown on Jamia students
On Sunday, the Delhi Police launched a crackdown on Jamia Millia Islamia University. The cops stormed the varsity campus, used tear-gas, beat up students, and detained about 50 of them, for carrying out protests. The police brutality on students was condemned from all corners.
What is the Citizenship Amendment Act?
The Citizenship Amendment Act makes it easier for six persecuted religious minorities from Bangladesh, Afghanistan, and Pakistan to get an Indian Citizenship. The minorities listed in the Act are Hindus, Sikhs, Buddhists, Jains, Parsis, and Christians. However, the critics say that the exclusion of Muslims from the Act reeks of bigotry on part of the BJP-led Centre.