Top 6 romantic-comedy flicks you can watch on Amazon Prime
Top 6 romantic-comedy flicks you can watch on Amazon Prime
Written by
Pallabi C Samal
Sep 11, 2019, 12:01 pm
3 min read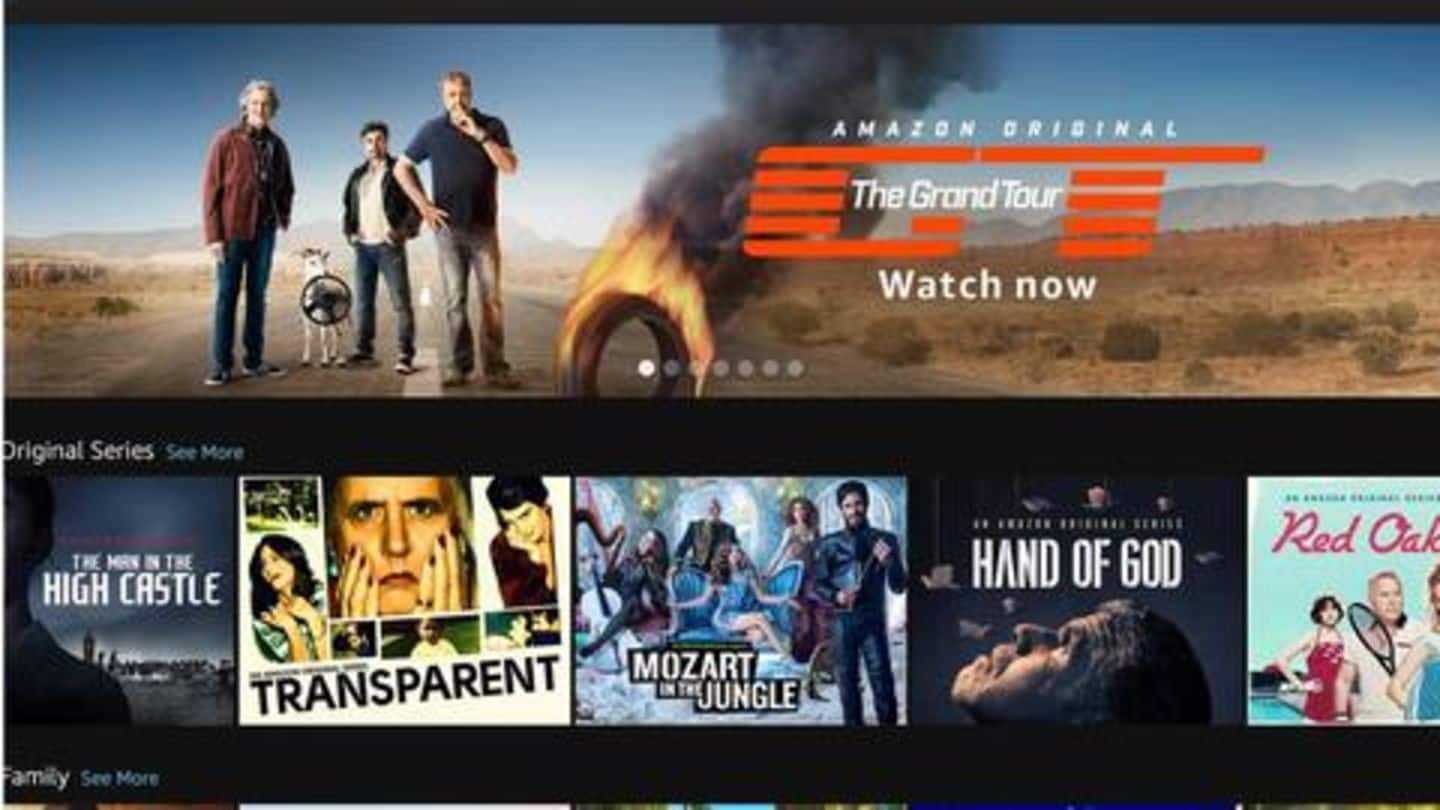 Romantic comedies have a set theme: two people meet, struggle to establish their relationship, and then finally succeed. Except for broken and cynical hearts, this genre appeals to all. The good thing is, nowadays, you don't have to wait for TV, as streaming giants like Amazon Prime come handy in this case. So, here's a list of 6 romcom flicks you can catch there.
'Crazy Rich Asians': Emerged as highest-grossing film in a decade
The 2018 romantic comedy film, based on a book, follows a Chinese-American economics professor at New York University, who meets her boyfriend's family, only to discover that they're among Singapore's richest. Critically praised, the film went on to collect $238mn worldwide, emerging as the highest-grossing romantic comedy in ten years. The film was so well received that two of its sequels are being developed.
Bradley Cooper's 'A Star Is Born' got 8 Oscar nominations
Last year, this Bradley Cooper-directorial was one of the huge successes, which also translated into it getting a stunning eight nominations at the 91st Academy Awards, with Lady Gaga, one of the leads, winning an Oscar in Best Original Song category. The story has Bradley playing a hard-drinking musician, who falls for a young singer (Gaga). Both of their performances were highly applauded.
'Bridget Jones Diary': Mismatched cast, but give it a try
Though criticized for its casting, this Renée Zellweger-Hugh Grant-Colin Firth starrer grossed over $280mn worldwide, with Zellweger getting nominated for an Oscar in Best Actress category. The 2001 romantic flick was followed by two sequels, one in 2004, and another in 2016. Based on close to 160 reviews, the movie has an average score of 6.9/10 on review aggregation website Rotten Tomatoes.
'No Strings Attached': Portman's casting unexpected, but she proves beneficial
Somehow, you wouldn't expect a serious actress like Natalie Portman in this flick. Why? Because it's set on a light premise of two friends hooking up and having sex without any commitments, but her presence actually proves to be beneficial for the movie. Having Ashton Kutcher providing the necessary support, Portman lights up this romantic comedy, which had 70% of the audience in women.
Watch 'What Happens in Vegas' only for Kutcher-Diaz chemistry
Another Kutcher film, What Happens in Vegas is titled as per the famous catchphrase "What Happens in Vegas, Stays in Vegas." Though it opened to negative reviews, this 2008 movie developed its set of followers, who were mostly impressed by Kutcher's chemistry with his co-star, Cameron Diaz. It follows their characters, Joy and Jack, who meet by chance. Watch to know what happens next.
Just watch 'Valentine's Day' for its ensemble cast
Directed by Garry Marshall, known for Happy Days and films like Pretty Woman, Runaway Bride, Valentine's Day has an ensemble cast comprising Jessica Alba, Jessica Biel, Bradley Cooper, Patrick Dempsey, Jamie Foxx, Jennifer Garner, Anne Hathaway, Kutcher, Queen Latifah, and Julia Roberts, among others. The 2010 film also marks popular singer Taylor Swift's film debut. Though it received bad reviews, audiences loved this flick.