Know Prime Video's July releases that have us super excited
Know Prime Video's July releases that have us super excited
Written by
Siddharth Tyagi
Jun 29, 2019, 05:55 pm
3 min read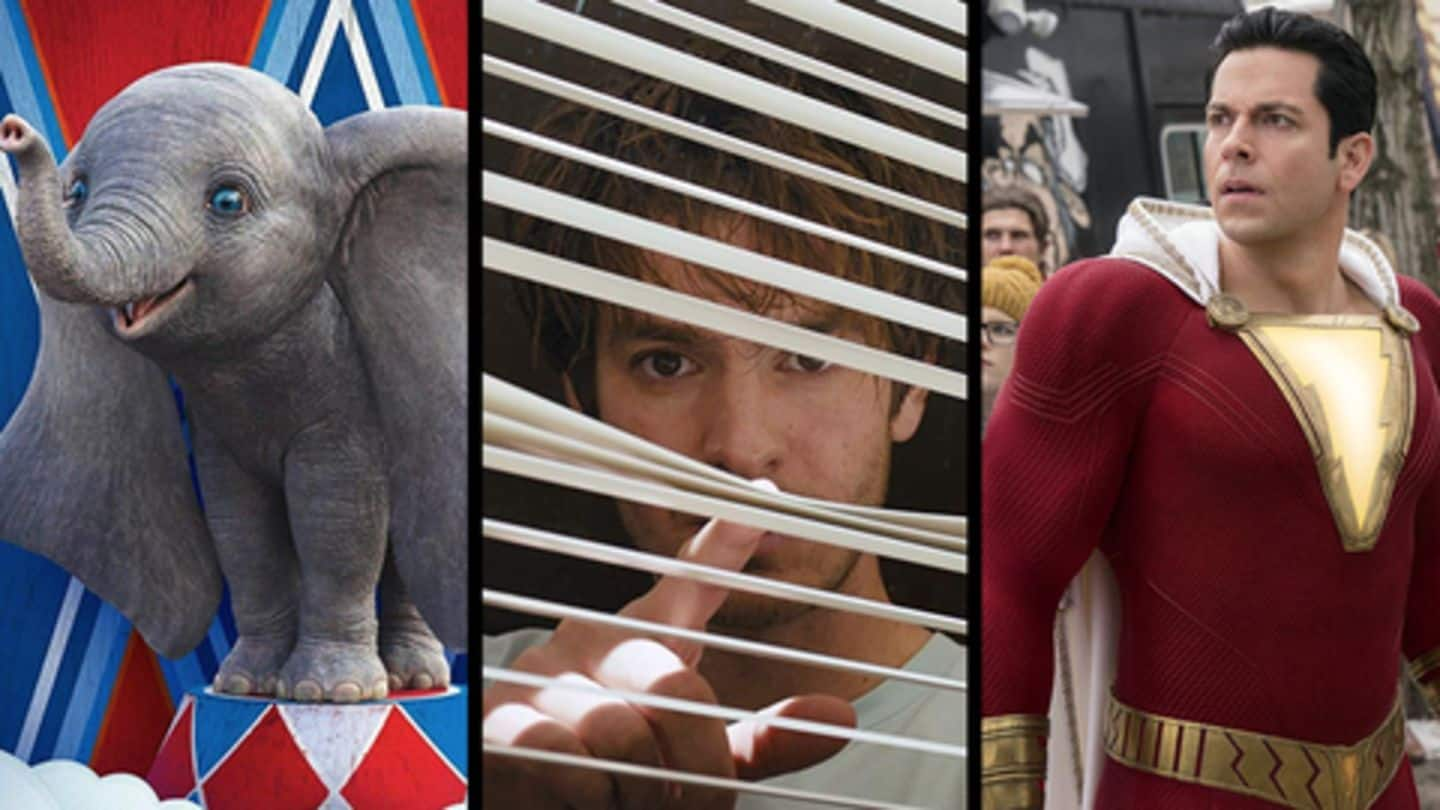 Amazon Prime Video's July 2019 calendar is jam-packed with some quality content that will interest all kinds of viewers. From a unique take on superheroes to one of DCEU's better films, there is a lot on offer on the OTT platform, including new and classic movies (like Dumb and Dumber) and returning series. Read on to know what July brings to the streaming platform.
Originals: 'Peterloo' and the twisted superhero series, 'The Boys'
July brings with it an Amazon original movie, Peterloo that chronicles 'The Peterloo Massacre' at St Peter's Field, Manchester, Lancashire, in 1819. Kids and adults will love the upcoming original, Kung Fu Panda: The Paws of Destiny. One of the most awaited series of the year is The Boys. It's a different take on superheroes and will release on the platform on 26 July.
Returning Original Series: 'Comicstaan,' 'All or Nothing,' and 'Dino Dana'
Fans of stand-up comedy will be able to appreciate up and coming talent with the second season of Comicstaan. All or Nothing, a sports documentary series is back with its fourth season, and will focus on Carolina Panthers this time. Another fan-favorite, Dino Dana is a Canadian series about a young girl who loves dinosaurs. It returns with its third season.
Amazon Prime Video: Movies you can rent or buy
There are several movies one can rent or purchase on Amazon from July. There's DCEU's Shazam, about a young boy who gets magical superpowers and starts fighting crime while adjusting to his new life; Dumbo, where a cute elephant has an adventure in circus; Pet Sematary, a horror flick based on Stephen King's acclaimed novel; and Breakthrough, a true story about a mother's love.
July brings an impressive movie collection with it
From Dumb and Dumber (comedy) to Rosemary's Baby (horror), a number of classic films will make their presence on the platform in July. Other worth-a-watch films include Under the Silver Lake, Marshall, Gone Baby Gone, No Vacancy, Tabaluga, Serenity, Hellboy (the new one), Corpse Bride, Eight Men Out, Furry Vengeance, Good Advice, Hackers, Ingenious, Jeepers Creepers 2, and Kama Sutra: A Tale of Love.
Other notable releases you could watch
A new series, focusing on the early days of Batman's butler Alfred is releasing on Prime Video. Titled Pennyworth, it could be an interesting take on the character. Other interesting titles to check out include My Bloody Valentine, Rat Race, Rosemary's Baby, S.W.A.T., Five Star Trek films, The Cutting Edge: Going for the Gold, The Rainmaker, Tracker, Twelve Monkeys, and Urban Cowboy.