Shilpa Shetty to divorce Raj Kundra? Here's the truth
Shilpa Shetty to divorce Raj Kundra? Here's the truth
Mar 19, 2019, 01:31 pm
2 min read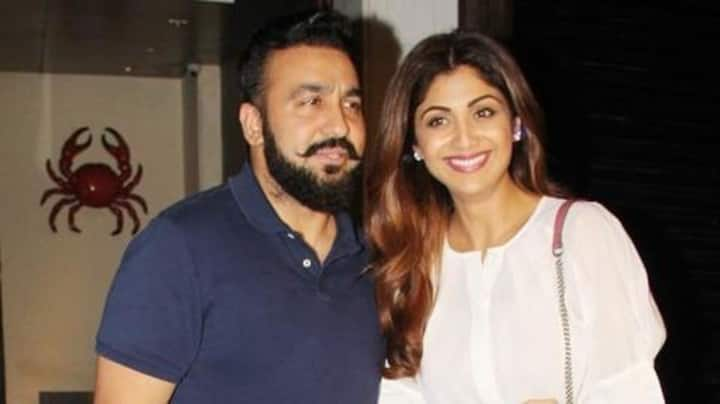 Shilpa Shetty's fans got the shock of their lives after it was reported that the diva is planning to get divorced from Raj Kundra. It was reported that Shilpa took the decision after a heated argument with her husband and informed her mother about the same. However, it was later revealed that her divorce rumors were a prank played by Anurag Basu.
When Anurag texted Shilpa's mother about her decision
It so happened that during the shooting of Super Dancer 3, Anurag got hold of Shilpa's phone and texted her mother, Sunanda Shetty, that the actress is getting divorced. While her mother was shocked by the message, Shilpa was informed about the prank by their co-judge Geeta Kapoor. Soon after, Shilpa took away her phone from Anurag and took control of the situation.
No need to panic Maa. Everything is fine, Shilpa says
Shilpa then asked her mother not to believe any messages sent from her phone until she comes to her personally to inform. "No need to panic Maa. Everything is fine. Anurag dada sent that message from my phone. Don't ever believe if you get any messages that I am pregnant or separating till I myself come and tell you," Shilpa was quoted saying.
Not the first, Anurag also made Shilpa 'pregnant' through prank
Interestingly, this isn't the first time that Anurag played such a prank on Shilpa. Earlier, during Super Dancer 2 in 2017, Anurag had texted Shilpa's sister Shamita and convinced her about the Baazigar actor's pregnancy. Needless to say, Shilpa was inundated with congratulatory messages from Shamita. Later, she had a hard time convincing Shamita that it was a prank and that she wasn't pregnant.
Meanwhile, Shilpa and Raj celebrate 11 years of togetherness
Meanwhile, Shilpa and Raj, who got married in February 2009, recently celebrated their 11 years of togetherness. Shilpa also recalled on Instagram how Raj had proposed her by "booking out the whole banqueting hall at Le Grand Hotel Paris." "You surprised me with a "ring" under the cloche. Ufff! That proposal was straight out of my (every girl's) dream," she added.
Cookie you're my Valentine now and forever, Shilpa on Raj