#TheAngryBirdMovie2: Archana Puran Singh, Kiku Sharda to chirp alongside Kapil
#TheAngryBirdMovie2: Archana Puran Singh, Kiku Sharda to chirp alongside Kapil
Jul 27, 2019, 04:33 pm
3 min read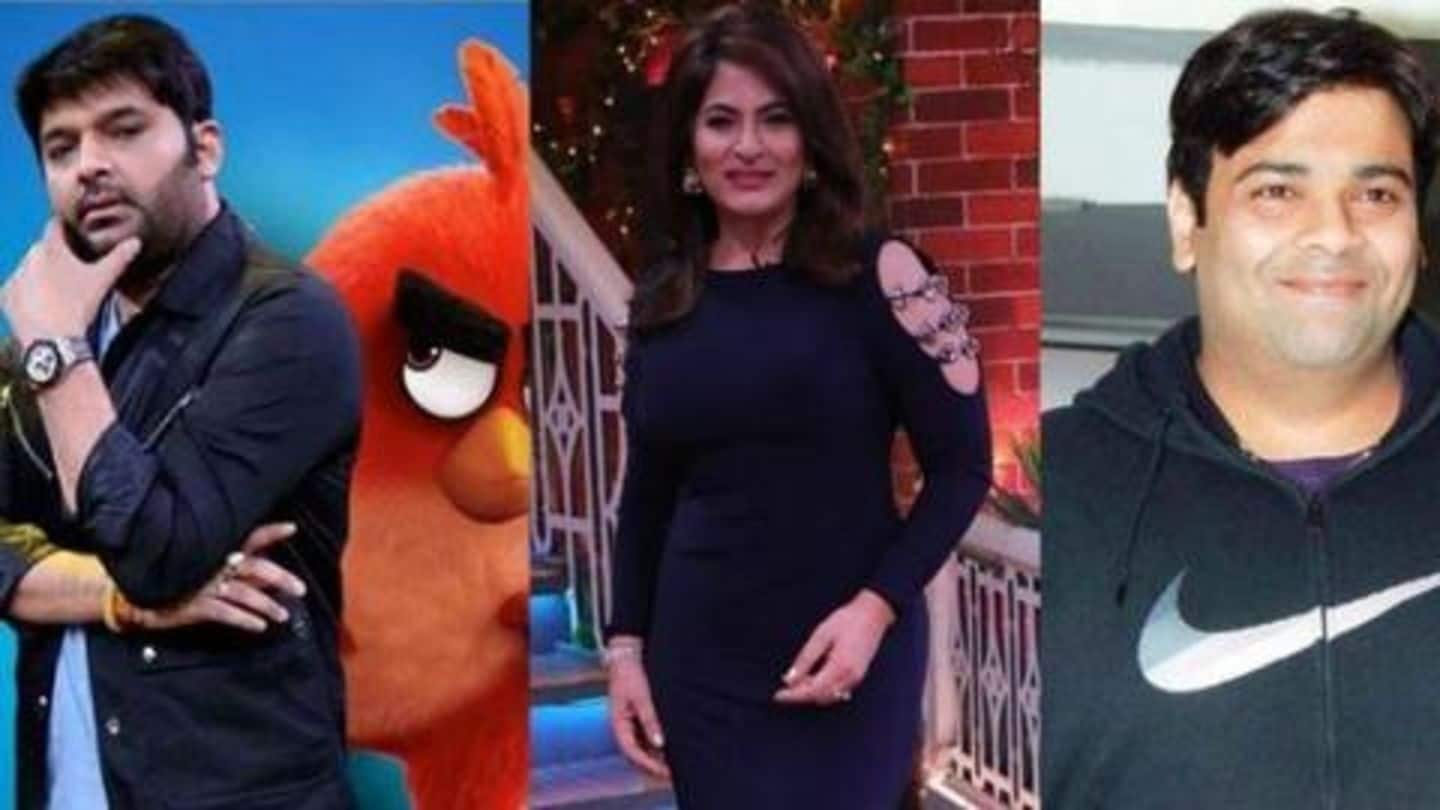 Recently it was confirmed that Kapil Sharma will dub for Red in the Hindi version of The Angry Birds Movie 2. And now two of his co-stars, Archana Puran Singh and Kiku Sharda, have also been taken on-board to lend their voices for the movie. According to media reports, Archana will be the voice of Zeta, while Kiku will do the dubbing for Leonard.
Kiku not bothered about comparison with English version voice actor
Notably, popular comedian Bill Hader was Leonard's voice in the English version. Kiku did take notes from Bill's performance, but said he isn't bothered about comparisons. He quipped, "When you're dubbing for a film in Hindi, things change. But, before I began, I heard how he (Bill) had lent his voice and built the character. I tried to match his energy."
Kiku-Kapil's characters to entertain audiences with their fun banters
Kiku's character Leonard Mudbeard is the charming, folksy and charismatic king of Piggy Island, who will have fun banters with Red (Kapil). Interestingly, Kapil-Kiku's nok-jhonk has been the USP of TKSS and looks like producers chose to cash on it again. "They've been taken from TKSS, where we share a love-hate relationship. We've tried to bring the same energy in the film," Kiku added.
Archana is excited about "reuniting with my Kapil Sharma family"
Meanwhile, Archana, who would voice the main antagonist of this movie, is excited about dubbing with TKSS stars Kapil and Kiku. "I am looking forward to my family and fans hearing me, and reuniting with my Kapil Sharma family," she was quoted as saying.
Knowing my history, you would agree I am Red: Kapil
Earlier, Kapil was roped in to lend his voice for hot-headed bird Red in the movie. Sharing his excitement, he stated that, given his history, he can relate to the character very well. Kapil even drew similarities with Red and explained, "He is the hero but, at times, he gets entangled in tough situations. Knowing my history, you would agree I am Red."
Red's anger will make people laugh, says Kapil
"The producers (Sony Pictures Entertainment India) expected me to scale up the humor and I have, but it is very situational. In fact, there are times when the character's anger will make people laugh," Kapil had told Mumbai Mirror.
There is a difference between dubbing and voicing: Kapil
Interestingly, this is the first time Kapil is dubbing for the character of a Hollywood movie. Sharing his experience, the 38-year-old said that there is a difference in dubbing and voicing for a character. "In the West, artists first voice for their characters and the film is shot later using graphics. But over here, we have to talk according to the graphics," he asserted.