#StanLeeForever: 'Avengers' actors pay joint tribute to Stan Lee
Last updated on
Nov 15, 2018, 07:51 pm
Stan Lee, the genius behind the Marvel Universe, passed away at the age of 95 on November 12. He helped shape the entertainment industry as a whole since his comics made it to the big screen as part of Marvel Cinematic Universe. Befittingly, the 'Avengers' actors have paid a joint tribute to the creative genius of Stan the Man. Read all about it here.
Bring out the coffin, let the mourners come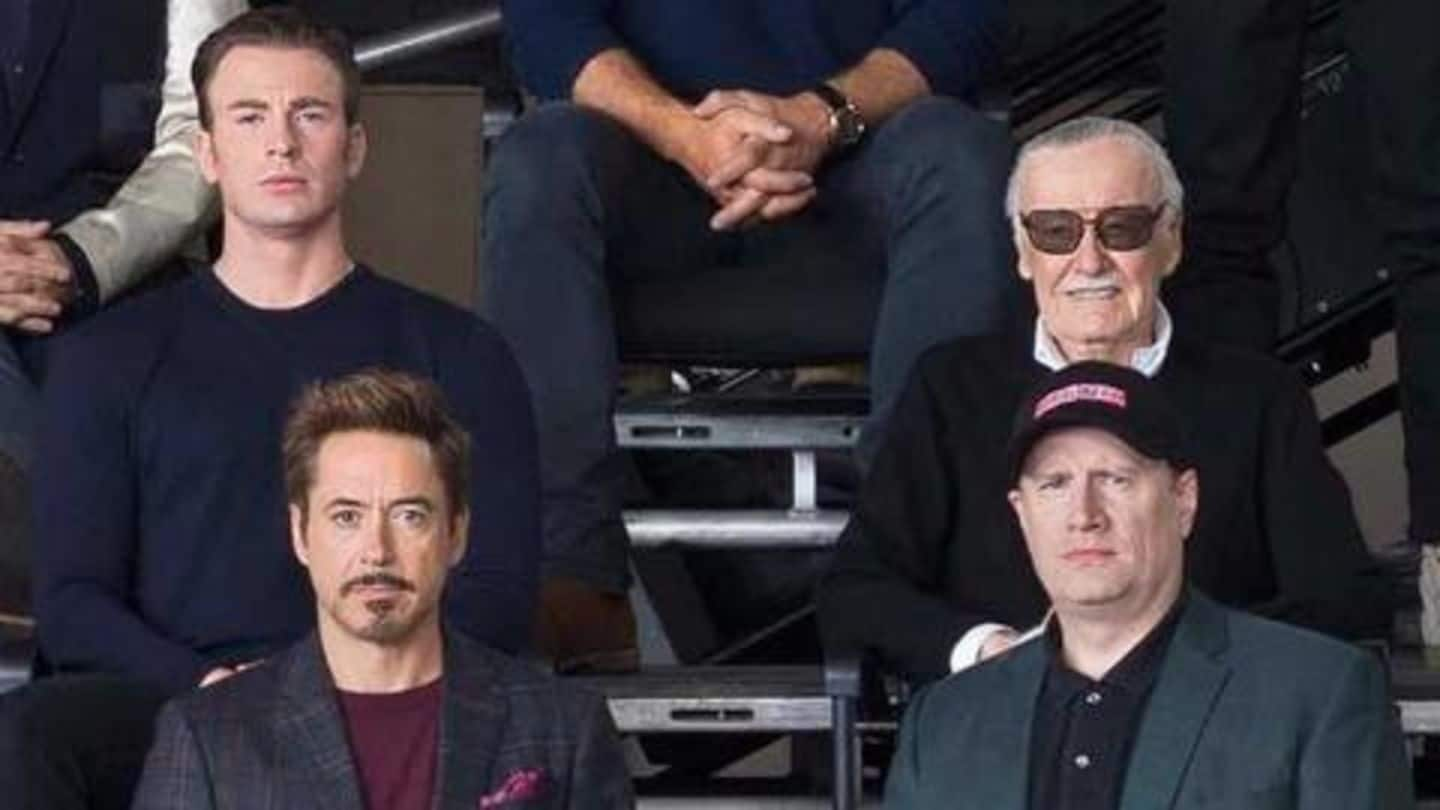 The actors who played the six original Avengers paid a special tribute to the legend. Chris Evans (Captain America), Robert Downey Jr. (Iron Man), Chris Hemsworth (Thor), Mark Ruffalo (Hulk), Scarlett Johansson (Black Widow) and Jeremy Renner (Hawkeye) praised Stan for his wit, grace, humility, the generations he has and will entertain and for the honor of representing a portion of his 'amazing legacy'.
Read their full tribute here
The stars, they shine for you, Stan Lee
Apart from the joint tribute, the stars expressed their individual adulation. Evans said, "He provided both young and old with adventure, escape, comfort, confidence, inspiration, strength, friendship, and joy. He exuded love and kindness and will leave an indelible mark on so, so, so many lives. Excelsior!!" Ruffalo wrote, "Rest in Power, Uncle Stan" while Downey Jr. said, "I owe it all to you."
Check out Ruffalo's heartfelt tribute here
Sad, sad day. Rest In Power, Uncle Stan. You have made the world a better place through the power of modern mythology and your love of this messy business of being human... pic.twitter.com/x6yZ6ClNSX

— Mark Ruffalo (@MarkRuffalo) November 12, 2018
All of Hollywood paid respects
The extent of Stan's contribution to entertainment and shaping childhoods can be understood by the outflow of condolences that flowed in. Apart from the Marvel stars, who owe chunks of their careers and popularity to Stan, Jason Momoa and Dwayne Johnson also expressed their condolences. Dwayne spoke about how Stan welcomed him with open arms and 'sage advice', hoping the legend rests in love.
Together we mourn the loss of brilliance
The entire tribute to Stan Lee from the Avengers stars, which has been called 'very nice', will be published in this week's 'The Hollywood Reporter'. It was mentioned in an official tweet, by the Editorial Director Matt Belloni.