Arshi Khan of 'Bigg Boss 11' fame joins Congress
Arshi Khan of 'Bigg Boss 11' fame joins Congress
Edited by
Pallabi C Samal
Mar 01, 2019, 12:11 pm
2 min read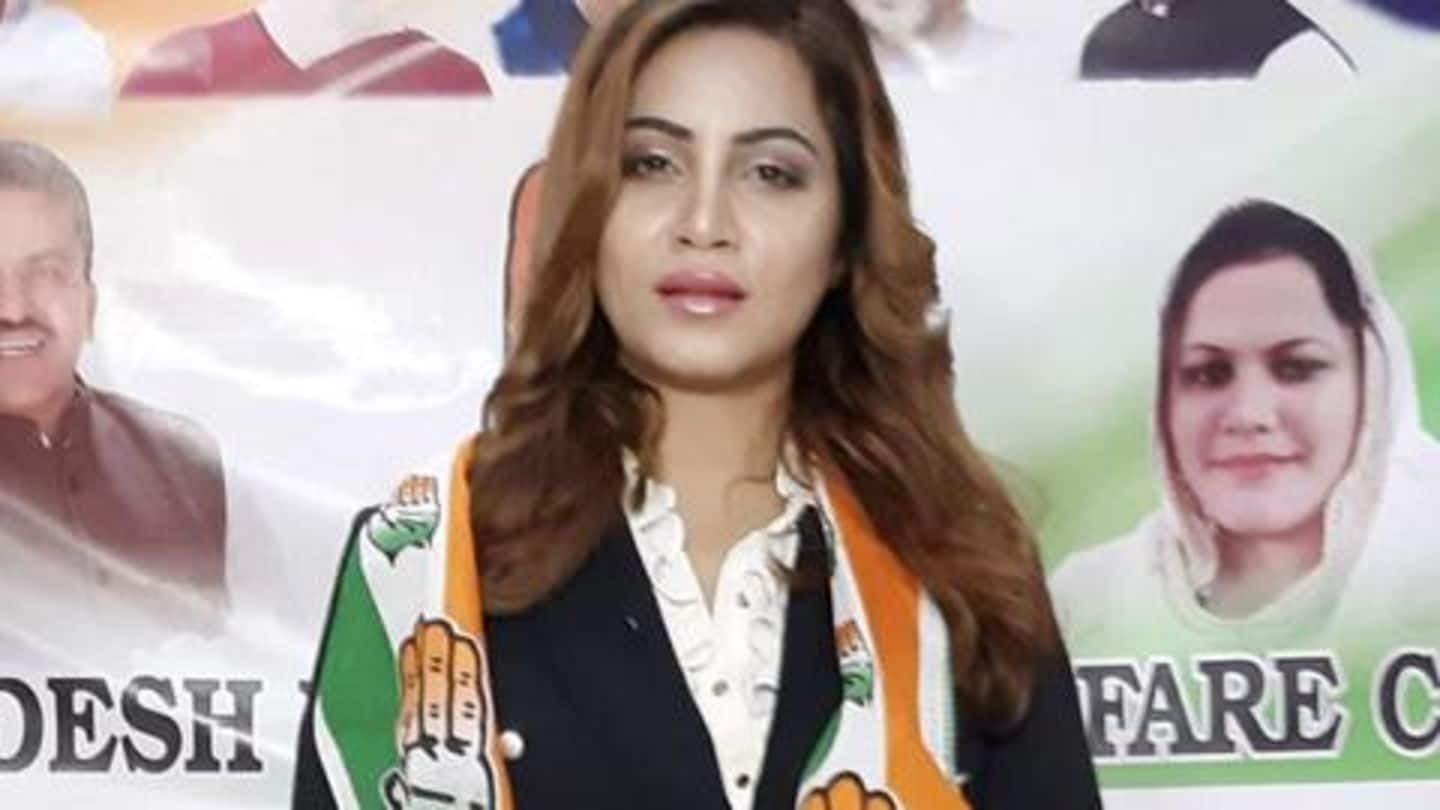 It hasn't been long since Bigg Boss 11 winner Shilpa Shinde joined Congress. And now her friend-cum-enemy from the show, Arshi Khan, is following her here as well. Quite literally. According to media reports, Arshi has also joined Congress. The model is ecstatic to join politics, and also revealed the real reason behind her move. Here's more on what she said.
Arshi joins Congress as Vice President of Maharashtra
Apparently, Arshi was offered the post of the Vice President of Congress Maharashtra, and that's the main reason why she took the leap. Confirming the news, Arshi, known for her social media posts, said, "I'm joining Congress as Vice President of Maharashtra. They have offered me a post (and) that's the reason I said yes. Also, the party needs outspoken young people."
After Shilpa, Arshi joins Congress. Following former friend's footsteps, eh?
Is Arshi lying this time as well?
Although Arshi has confirmed about the development, the political party is yet to make an official announcement about it. Notably, Arshi is known for her knack of hitting the limelight with her 'dreamy' claims. In fact, in January 2018, she claimed to have been roped in for her big screen debut opposite Baahubali actor Prabhas. However, her claims turned out to be untrue.
When Arshi claimed to bag a Prabhas-starrrer
'I am not lying at all for the limelight'
However, Arshi's false claims were soon exposed after a source told BollywoodLife, "Forget approaching for a film, Prabhas' team doesn't even know who Arshi is". Even after this, Arshi continued defending herself and stated that she wasn't lying. "I am not lying at all for the limelight. Whatever I had tweeted about my movie, was what the makers had told me," she added.
Shilpa-Arshi's love-hate relationship on 'Bigg Boss 11' kept audience intrigued
Coming back to Shilpa-Arshi's camaraderie on BB11, which was quite interesting and their love-hate relationship was one of the USPs of the show. The ladies, who were best of friends initially, ended up turning arch rivals later. They were not ready to see each other eye-to-eye, on the show, and also made nasty comments about one another. However, the two resolved their differences later.