#BiggBoss12: Salman and panelists' behavior towards Anup-Jasleen was problematic
#BiggBoss12: Salman and panelists' behavior towards Anup-Jasleen was problematic
Sep 17, 2018, 11:55 am
3 min read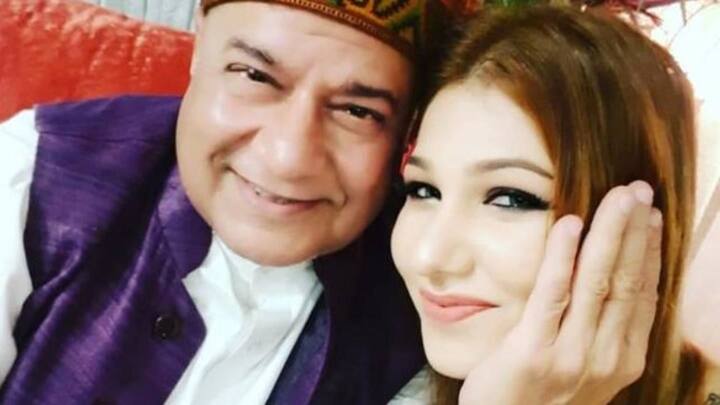 At the Bigg Night of 'Bigg Boss 12', Bhajan singer Anup Jalota came with his partner Jasleen Matharu, and now all everyone is doing is talking about them. Why, you ask? Because, Jasleen is 37 years younger to Jalota, and this was enough for troll-fest. While trolls can't be controlled, we have one question: What was wrong with Salman Khan?
Jalota and Jasleen acknowledge their relationship on national television
For those who didn't watch the show, here's what happened. Jalota came, sang a popular song, and then revealed he will be entering the house with a partner. Welcome, Jasleen, a student of Jalota, who confessed they were madly in love. She gave a dance performance, which both Salman and Jalota liked. And then the problematic behavior started, something which needs to be addressed.
Salman's laugh and long pauses were the problems
Salman seemed shocked (we wonder if it was genuine or scripted). Throughout the time when he shared the stage with the couple, Salman laughed and took long pauses. There was hardly any difference between his conduct and those making fun of the couple on social media. At one point, he even touched Jalota's feet, to hint he should 'learn' from him. Obviously, not singing.
Even the questions a journalist asked were withering
If Salman's behavior wasn't enough, senior journalist Dibang asked insensitive questions. He asked, "Kisne dore daale the", meaning who initiated the relationship. When the answer he got was "It was mutual", he seemed dissatisfied. Jalota then pointed the finger towards Jasleen, and she smiled. Equating Jasleen to a bird, he asked Jalota what if she left him after gaining popularity from the show.
They didn't even try to hide their emotions
Taking offense at the 'leaving Jalota' question, Jasleen said someone should ask the 'bird' about it and said nothing of this sort would happen. Why a senior journalist had to ask such questions, or why a host of Salman's stature had to constantly laugh, is beyond our comprehension. Yes, their relationship isn't something you see every day, but is this behavior justified? No.
They are not your everyday couple. Deal with it.
It is important to note that Jalota and Jasleen chose the BB platform to speak about their relationship. Jasleen said she wanted to use this opportunity to get the approval of her family. Amid the struggle (which we assume would be a lot), the host and panelists being mindless is unwelcoming. Jasleen and Jalota have a long rocky path ahead of them.