The Kapil Sharma life: Biggest controversies of India's favorite comic
The Kapil Sharma life: Biggest controversies of India's favorite comic
Jun 22, 2019, 04:55 pm
3 min read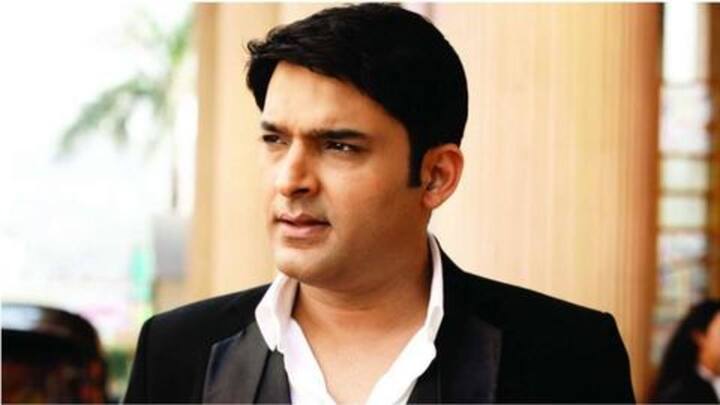 For someone who has earned mammoth amount of fame and money out of the humble business of making people laugh, Kapil Sharma has had a significantly controversial career (and life). You can love him or hate him, you can't ignore him- the saying indeed stands true for the 38-year-old comedian-actor. Looking back, here are five of his biggest controversies that shocked fans.
The infamous mid-air brawl with Sunil Grover
Arguably the most talked-about controversy surrounding Kapil is his mid-air scuffle with co-actor Sunil Grover. It all started when a drunk Kapil verbally abused Sunil while on a flight. Consequently, Sunil, and later some other members too, left Kapil's show. Ever since, things have not been normal between the two colleagues.
Recently, Sunil was to appear on Kapil's show, but didn't
Recently, it was speculated that Sunil might make an appearance on The Kapil Sharma Show, alongside co-stars Salman Khan and Katrina for the promotions of Bharat. However, Sunil decided not to show up, and said he "didn't feel like going."
Kapil was accused of misbehavior by female co-stars
Apparently, Kapil's so-called 'drinking problem' has landed him in various wrangles. One such incident happened in 2015, when he was accused of misbehaving with female co-stars like Tanishaa Mukerji, singer Monali Thakur and Marathi actress Deepali Sayeed, after gulping down a couple of drinks, at an after-event of the International Marathi Film Festival Awards. Kapil refused to comment on the incident.
Kapil made an insensitive 'joke' about pregnant women
In one unfortunate instance, Kapil cracked a 'joke' that involved a supposedly pregnant woman delivering a baby while traveling on a road full of potholes. This, of course, didn't go down well with women activists, who found the remark to be insulting and derogatory for baby-bearing women. Subsequently, he was issued a show cause notice by the Maharashtra State Commission for Women.
Kapil also once famously indulged in a quarrel with Priyanka Chopra. As it happened, the comedian was hosting a certain Bollywood award function where PeeCee kept him waiting for almost three long hours. So, when she arrived, Kapil blasted at her, saying, "Ladies logon ka yehi problem hai, madam abhi tak tayaar nahin hain."
Notably, Kapil rose to fame with Comedy Nights with Kapil which aired on Colors TV. So, when the makers decided to halt the show after a successful run of two-and-a-half years, it wasn't really a happy-ending. In fact, the TV channel declared (on record) that Kapil's unprofessional attitude, violation of contract, perpetual demands for salary hike were responsible for the fallout.