Thank you Big B for teaching us these five life-lessons
Thank you Big B for teaching us these five life-lessons
Oct 11, 2018, 02:01 pm
3 min read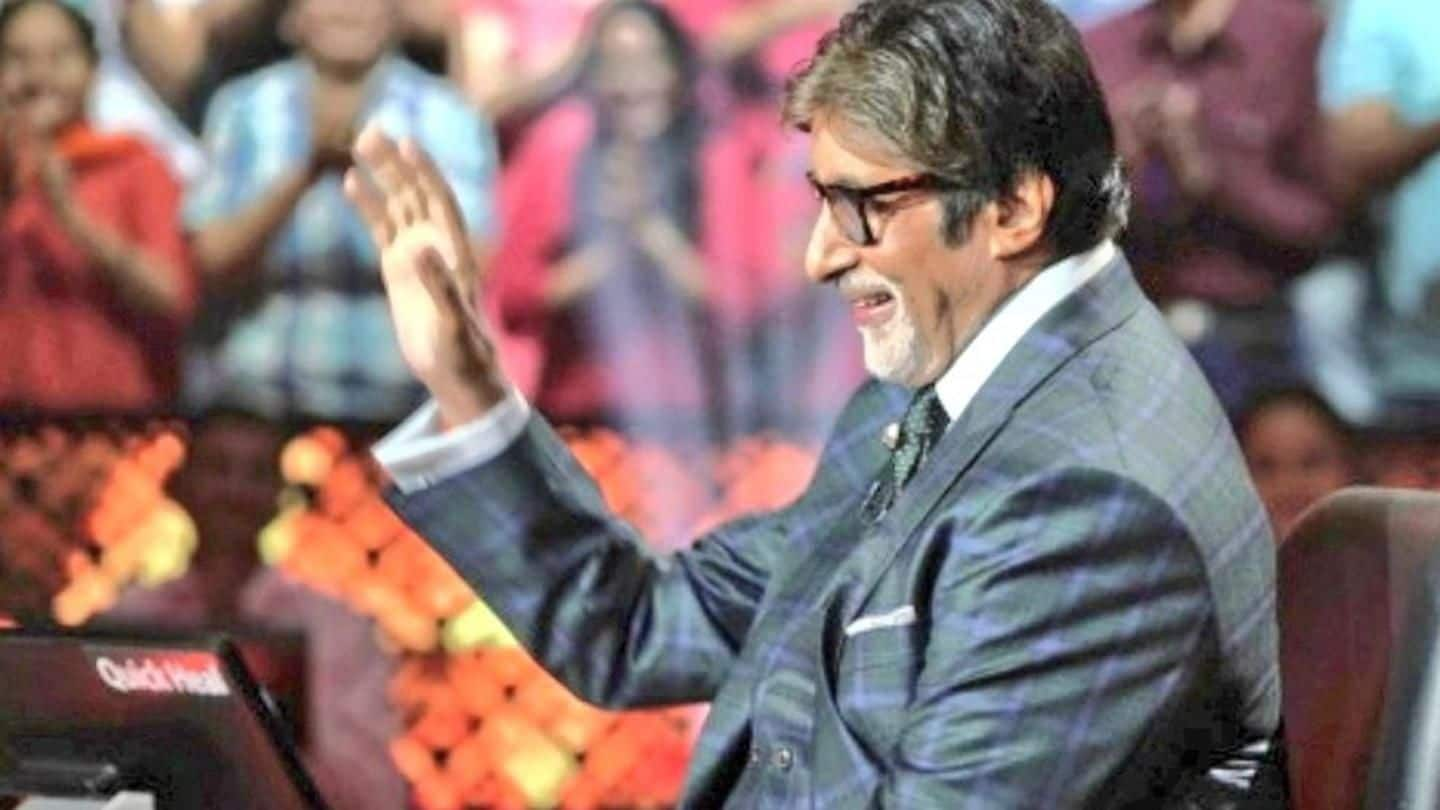 At 76, most of us would want to sit in a garden, reflect on life choices, and maybe stay surrounded by grandkids. Amitabh Bachchan, who turns 76 today, does all this and much more. The Shehenshah of Bollywood, whose baritone evokes a million emotions, has inspired every Indian, in some way or the other. As we wish the superstar health and happiness, here's looking at five life lessons he gave us.
Fall seven times, stand up eight
Big B has seen the highest of highs and lowest of lows in his career spanning decades. While his movies, which portrayed him as Angry Young Man, pulled the crowd to theaters in the 70s and 80s, his production house ABCL went bankrupt at the onset of the new millennium. He was on the verge of losing his Juhu house Prateeksha. But the resilient Big B never gave up.
My dear, there are no shortcuts to success
Big B was the son of a renowned poet, but everyone knows his journey to the top was far from easy. He lived in a small room in Kolkata with friends, slept on streets in Mumbai, was rejected by AIR, and got a job as an extra where he only had to hold a gun in a movie. It was only with immense hard work that he became what he is today.
When you grow, you want others to flourish too
Big B's position in the industry and India is undisputed. He, of course, knows that, but has that stopped him from appreciating others? No. Whenever he sees a great movie he ensures to send his token of appreciation to the cast. Tapsee Pannu, Vicky Kaushal, Deepika Padukone, Ranveer Singh, Vidya Balan, etc. have received it and they all considered it the best award.
If you want to grow, trying new things is paramount
What makes Big B different from us mortal humans is his yearning to learn and try new things. At 76, he can very well do without a movie that requires him to jump and kill (Thugs Of Hindostan), but he did it anyway. An actor can't afford to not push his boundaries, and Big B is a living embodiment of it.
76, you say? It's just a number
Big B is capable of putting us, 'millenials', to shame with his attitude. He is just amazingly cool. He is totally proficient in the lingo of the young, knows how to give sarcastic replies, and doesn't even spare son Abhishek while trolling. If you do even one of the things mentioned at 76, consider you have lived a full life. Happy birthday, Sir.