After coronavirus delays film festival, Cannes opens doors for homeless
After coronavirus delays film festival, Cannes opens doors for homeless
Apr 15, 2020, 02:45 pm
2 min read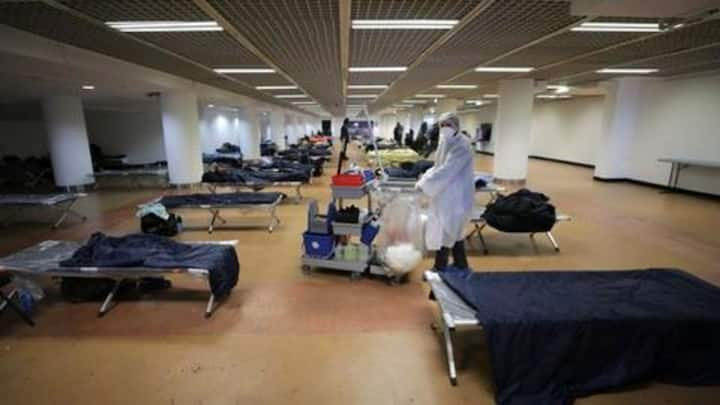 The Palais des Festivals, the iconic venue of the Cannes International Film Festival, is turned into a different spectacle altogether. The venue, which should have otherwise been abuzz with preparations to welcome cinema hotshots from across the globe, is housing the city's homeless who don't have anywhere to go during the coronavirus lockdown. The prestigious film festival remains postponed until at least late June.
The festival venue shelters 50-70 people a night
According to French media reports, the festival venue now gives shelter to between 50 and 70 people every night, Dominique Aude-Lasset, a Cannes Town Hall official said. This comes after the all-important Cannes Film Festival, which was due to run from May 12 to 23 was last week postponed by the festival organizers, after weeks of speculation.
1,000+ have died in France due to coronavirus
The lockdown measures by the French government bring plenty of problems for the country's estimated 12,000 homeless. Notably, France remains one of the worst-affected countries, with a total 25,233 COVID-19 cases and over a thousand deaths.
Camp-beds, eating area, communal space: Facilities at the venue
At the Palais des Festivals entrance, a worker in face mask would check the temperature of each homeless person before allowing them to enter. The venue has an eating area, shower block, and a communal space with television and games. Camp beds are set up in three long lines. Plus, there are four kennels to keep any dogs that the destitute might bring along.
What next for Cannes 2020?
It's for the first time in history that the Cannes Film Festival has been postponed. The event is now expected to take place in late June or early July. As and when it takes place, Spike Lee, the acclaimed director of landmark movies such as Do the Right Thing and BlacKkKlansman, will head festival's jury, becoming the first-ever person of color to do so.